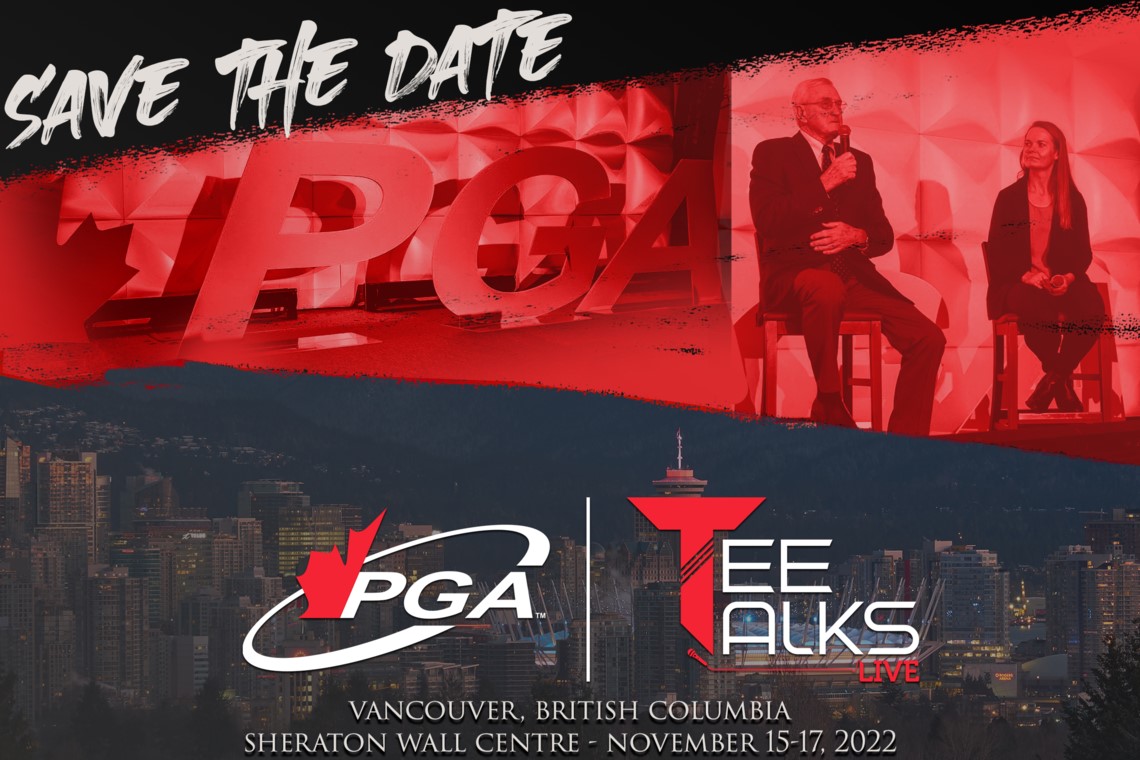 Tee Talks Live is BACK - Save the Date
Save the date! The professional development conference takes place Nov. 15-17 at the Sheraton Wall Centre in Vancouver, British Columbia
Tee Talks Live, a multi-day professional development conference exclusively for PGA of Canada Members and Apprentices, is officially BACK to an in-person setting, this November 15-17 in Vancouver, BC.

The conference is set to take place at the Sheraton Wall Centre, located in the heart of Vancouver's beautiful downtown core.

This will be the fourth edition of Tee Talks Live, and the first live conference since 2019, as each of the past two in-person conferences were cancelled due to the COVID-19 pandemic.

PGA of Canada Members and Candidates can now register for the conference at an EARLY BIRD PRICE.

Early Bird Registration is available for $250 for apprentice professionals and $350 for Class "A" Professionals.

At the end of each year, PGA members can apply for a PGA of Canada professional development bursary and may be re-compensated for the cost of this conference or other professional development endeavours.

TO REGISTER, CLICK HERE.

This fall's conference is anticipated to be the biggest edition of Tee Talks Live ever, with an array of speakers covering teaching & coaching, operations and leadership and other related topics over the three days.

In addition, there will be a tremendous blend of networking events, socials, keynote speakers and interactive sessions throughout the conference to ensure YOU get the most out of this opportunity.

The lineup of speakers will continue to evolve as we move closer to the conference, with multiple announcements expected throughout the spring and summer.

For more information, please contact Matt Allen, PGA of Canada Chief Innovation Officer at matt@pgaofcanada.com.