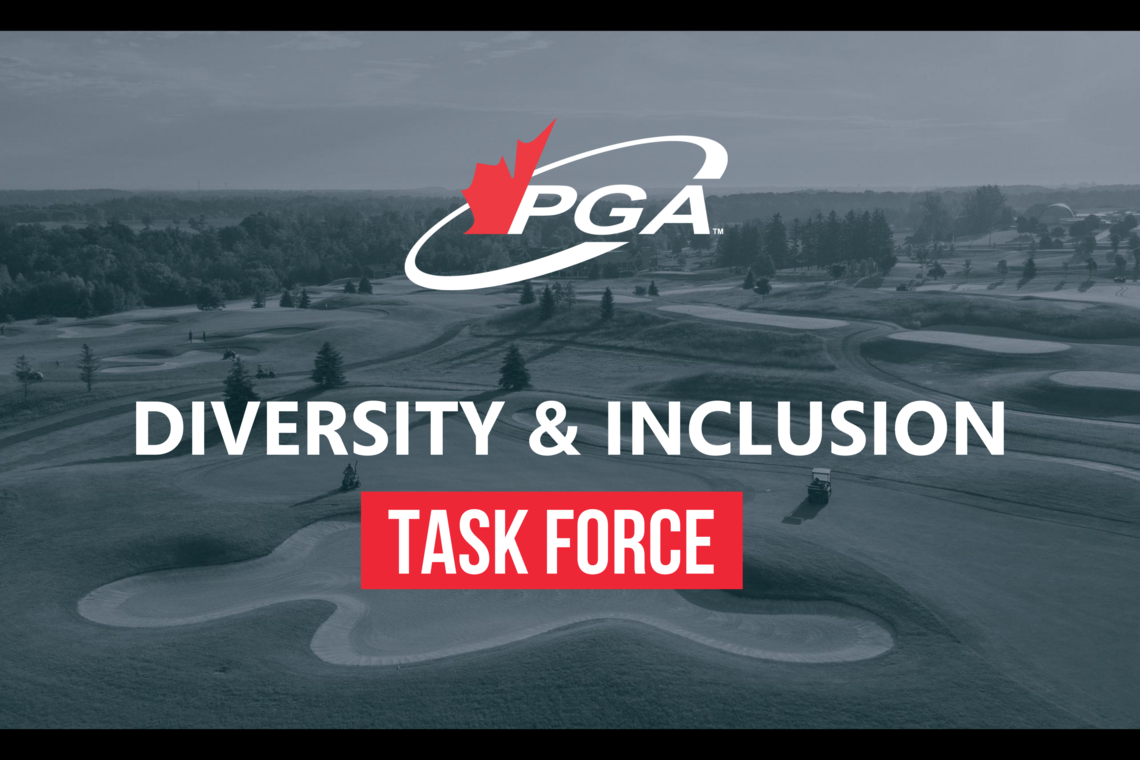 PGA of Canada forms Diversity & Inclusion Task Force
July 30, 2020
The PGA of Canada announced the formation of its Diversity & Inclusion Task Force today, created to advance equity, inclusion and diversity across the Canadian golf landscape.

The association's president, Teejay Alderdice, penned a letter to members in June outlining the initial steps the PGA of Canada would take to further its efforts in promoting inclusion throughout the organization. In addition to opening a line of communication for people to share their experience and feedback, the association called upon members and external applicants to take part in a task force that would assess all opportunities for the PGA of Canada to better serve traditionally underrepresented groups in the industry.
Over 80 applications were received in total.

"We were overwhelmed and humbled by the response within our organization and beyond," stated Alderdice. "We would like to thank all applicants for their interest in supporting this important initiative. It is our hope that we can continue to lean on these individuals as we delve deeper into the work required to drive meaningful change."

The 17-person task force includes Graham Coulter; Aristotle Domingo; Emma de Groot; Liz Hoffman; Saj Jamal; Jason Logan; Nicola McGovern; Samba Niang; Gord Percy; Wenqin Shao; David Sheman; Stephanie Shostak; Cindy Soukoroff; Jaime Steedman; Dr. Laura Upenieks; and Chris Ward, with support from the leadership team at the PGA of Canada's National Office.

"This group brings a diverse collection of voices and experiences to the table," said Alderdice, adding, "Their commitment to steering the change-process will unquestionably benefit the PGA of Canada and greater golf community moving forward."

The task force will hold its first meeting in August, with plans to meet monthly and establish an actionable diversity and inclusion strategy for the PGA of Canada to implement.

"This is the first step in an important journey for our association," said Alderdice. "We have a tremendous opportunity and responsibility to make the game of golf in Canada a more welcoming space for all."

To follow the PGA of Canada's diversity and inclusion initiatives, visit www.pgaofcanada.com/more/diversity-inclusion-task-force.

To share your thoughts on how the PGA of Canada can better champion diversity and inclusion, please email Chief Innovation Officer Matt Allen (matt@pgaofcanada.com).