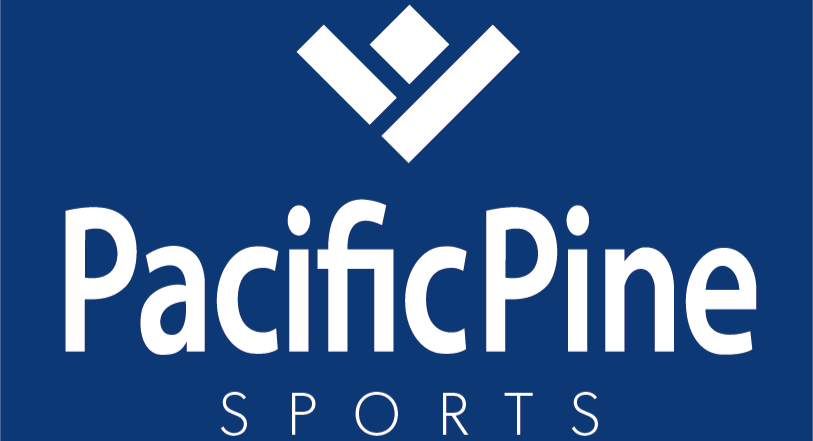 Instructor - International Opportunity
Pacific Pine Sports Group (PPSG) is a leading independent private sports academy focused on the teaching of sports and the development of sport education in China. PacificPine Sports in partnership with the PGA of America is the exclusive authorized licensed partner of PGA Youth Development Centers in Greater China. Focused on children ages 5 and up, PGA Youth Development Centers provide a full range of programs and instruction to players of all levels and aspires to instill a love of the game from an early age. Apart from Youth Development, PPSG also conducts adult instructional programs to help adult golfers and families.
PacificPine Sports, led by a senior management team that are long time PGA of America members, with deep teaching and operating experience in China, including Kevin Smeltz, one of GOLF Magazine's "Top 100 Teachers in America" from 2013 until relocating to China. PacificPine Sports will operate PGA Youth Development Centers and Instructional Centers across Greater China with instruction provided by PGA members.
PacificPine Sports is looking for qualified PGA of Canada Professionals, with a proven track record of running and operating Golf Academies to a high standard of excellence.
All instructors must go through the PacificPine Sports instructor certification program which will help you to develop your own teaching while making sure our centers providing consistent instruction lessons and programs across the country.
Location

PacificPine Sports - Shenzhen, Guangdong, China

Posted

2021-05-14

Deadline

2022-06-30

Job Summary

The Certified Instructor will assist with the implementation of the golf instruction programs at the facility and target such programming at adults and junior customers. This position will provide professional instruction and coaching including private golf lessons, group clinics and assist with the marketing of new and existing player development programs to the facility's customers and to the community.

Responsibilities

.To provide coaching to groups and individuals that is of a consistently high quality and meets or exceeds customer needs and expectations.
To always take a proactive role in the relationship with the management to attract new students and retain the existing ones.
To assist to organize, promote and deliver golf events that generate new participants, new students or which grow the amount of golf played by established golfers.
To develop the Golf Academy's reputation of consistently delivering high quality coaching.
Custom fit all types of clubs to individual specifications.
Responsible for accurate record keeping of all lesson data including but not limited to bookings, lessons given and remuneration.
Weekly office hours assisting with operating and administration tasks.
Providing excellent customer service while keeping in contact with students and ensuring the best development for each and every student's golf game.
Report on instruction program data on a regular basis.
Monitor training aids, video equipment, launch monitors, etc. to ensure all are up-to-date and in good working order.
Pass the instructor certification program within one year of employment.
Passes the instructor certification program with

Reporting Relationship:

Certified Lead Instructors at our Centers will report to the Director of Golf for PPSG and your local Operations Manager/Director.
Certified Lead Instructors will be expected to submit electronic and email-based reports on the core activities of the Center at their facility including key operating statistics about their activities and activities of other instructors.

Qualifications

Maintain PGA of Canada membership in good standing
PGA of Canada Specialization in Teaching and/or Coaching is an asset
Has teaching experience and willing to learn and improve their teaching skills.
Ability to work individually and within a team environment.
Fundamental knowledge of the game of golf, rules of golf, golf facility operations and tournament operations.
Has fundamental supervisory practices and principles.
Act as a role model for all employees by demonstrating the behavior and work ethic expected of all employees
Strong organizational, planning and prioritization skills
Friendly, outgoing personality with exceptional oral and written communication skills.
Must be able to work with people of all ages, gender and abilities.
Experience with video analysis systems and launch monitors a plus.
Self-motivated with desire to promote and market
Service and customer focused attitude
Experienced in written and oral business communications

Position/Physical Conditions: The physical demands described here are representative of those necessary by instructors (employee) to successfully perform the essential functions of this job.

The employee must frequently be able to demonstrate performance enhancing drills, full swing, putting, chipping, trouble shots, stretching, and any other components necessary to effectively teach the game of golf.
While performing the duties of this job, the employee will predominately work in outside weather conditions.

Compensation

Competitive and available upon request

PGA of Canada Specialization

Teaching

PGA of Canada Specialization

Coaching

Course Website

Contact Information

Click here to view the PDF job description

Please submit your cover letter, resume and references in a .pdf format directly to:

Employer does not wish to receive phone calls.

Accommodation

We are an equal opportunity employer and are committed to creating an accessible and inclusive organization as well as providing barrier-free and accessible employment practices in compliance with relevant legislation. Should you require Code-protected accommodation through any stage of the recruitment process, please make them known when contacted and we will work with you to meet your needs. Disability-related accommodation during the application process is available upon request.