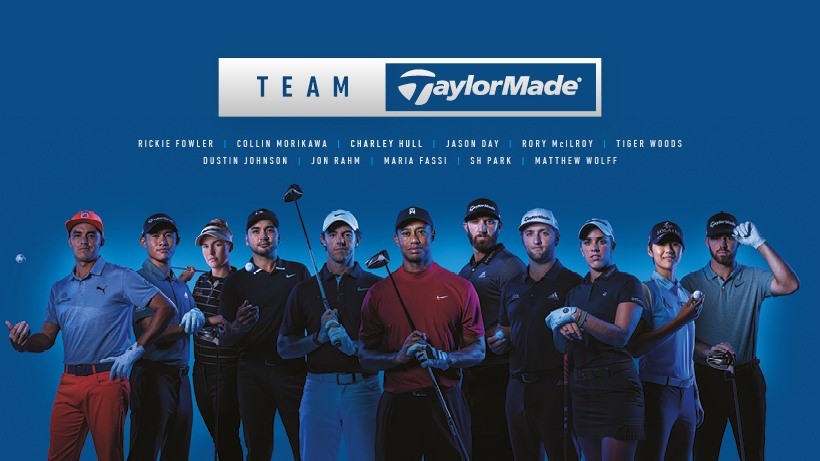 Representative Experiential Marketing (Vancouver Lower Mainland) - TaylorMade Golf Company
TAYLORMADE GOLF
In the spring of 1979 a golf equipment salesman named Gary Adams took out a $24,000 loan on his home and founded the TaylorMade Golf Company. He rented a 6,000 square-foot building that at one time housed a television assembly plant. Counting him, there were three employees and a single, innovative product: a 12-degree driver cast of stainless steel. This new metalwood looked and sounded different from a wooden wood, and most important, it performed differently. The clubhead's perimeter-weighting offered greater forgiveness on mis-hits, while the lower center of gravity made it easier to launch the ball in the air. Adams, the son of a golf professional, was adamant that TaylorMade clubs maintain ties to what true golfers perceived an authentic golf club should look and feel like. They were committed to combining innovation with authenticity, to always be passionate about the game, and pledged to be competitive - to work hard to establish itself and grow. These four tenets would take them far.
The same values singled out 30 years ago by Gary Adams are still revered and practiced today at TaylorMade as we continue to deliver products that help players of all skill levels reach their potential. Since 1979 our mission has remained the same: Create the Best Performing Golf Products in the World.
Location

TaylorMade Golf Company - Vancouver Lower Mainland

Posted

2022-11-03

Deadline

2022-12-03

Job Summary

The Experiential Representative is responsible for overseeing and/or executing consumer facing sales and/or promotional events within a TaylorMade territory.

The Representative is responsible for custom fitting golf equipment and ensures the visibility and quality of TaylorMade equipment and products while providing all other related services to satisfy consumer requirements and requests within their territory.

Responsibilities

Essential Functions and Key Responsibilities:

Manage and schedule Experiential events and appointments with local green grass professionals and consumers.
Responsible for compiling and generating reports as they relate to customer service surveys.
Train, schedule and oversee demo technicians within the territory.
Maintains and manage the Fitting Equipment and Range Set-Ups for all Techs within the territory.
Develops and maintain effective training partnerships with account locations.
Activate launch monitor software and other applications to communicate consumer information and sales data reports to TM.
Maintains the highest level of product and fitting knowledge to recommend the correct TM product to enhance player performance.
Manage select fit accounts (once identified) in terms of equipment, training and servicing etc. May help Sales Reps to identify Select Fit locations based on account knowledge
Performs other responsibilities as required

Qualifications

Knowledge and Skills Requirements:

Be a constant professional and represent the brand in a positive manner and appearance
Friendly, outgoing and enthusiastic: high comfort level engaging with customers
Must be able to work independently and cohesively with others in achieving goals
Must have strong organizational skills and be very dependable with the proven ability to manage multiple tasks and handle competing priorities each day
Ability to be proactive and assertive and be skilled at problem solving
Must be empathetic and respectful to both customer and consumer needs
Strong level of written and verbal communication skills. Use of professional language and good judgment when interacting with customers regarding comparison of various product brands
Ability to operate computer equipment

Education, Work Experience, and Professional Certifications:

2 years golf related Custom Fitting/Sales experience.
PGA/PGM Affiliation preferred
Must have golf industry, retail and/or education (i.e. PGM Program, Golf Academy) experience
Must have experience with custom fitting golf clubs and use of launch monitor technology
Must have Golf playing ability: 5 or better golf handicap is required

Work Environment / Physical Requirements:

Flexibility in days and hours available for scheduled work; including evenings, weekends, and holidays when required.
Extensive travel.
Must be able to travel to various locations for experiential events (75% traveling)
Must possess a valid driver's license and valid automobile insurance.
Must be able to live in the defined sales territory with ability to travel within territory lines Must be able to lift and move heavy objects up to 50 pounds.

Compensation

.

Benefits/Perks

.

Course Website

Online application HERE

Employment Duration

.

Contact Information

Please apply using this link

TaylorMade Golf Company is an equal opportunity employer. All qualified applicants receive consideration for employment without regard to race, religious creed, color, national origin or ancestry, physical or mental disability, medical condition, genetic information, marital status, sex, pregnancy, gender, gender identity, gender expression, age, sexual orientation, military and veteran status or any other basis protected by federal, state or local law, ordinance, or regulation.