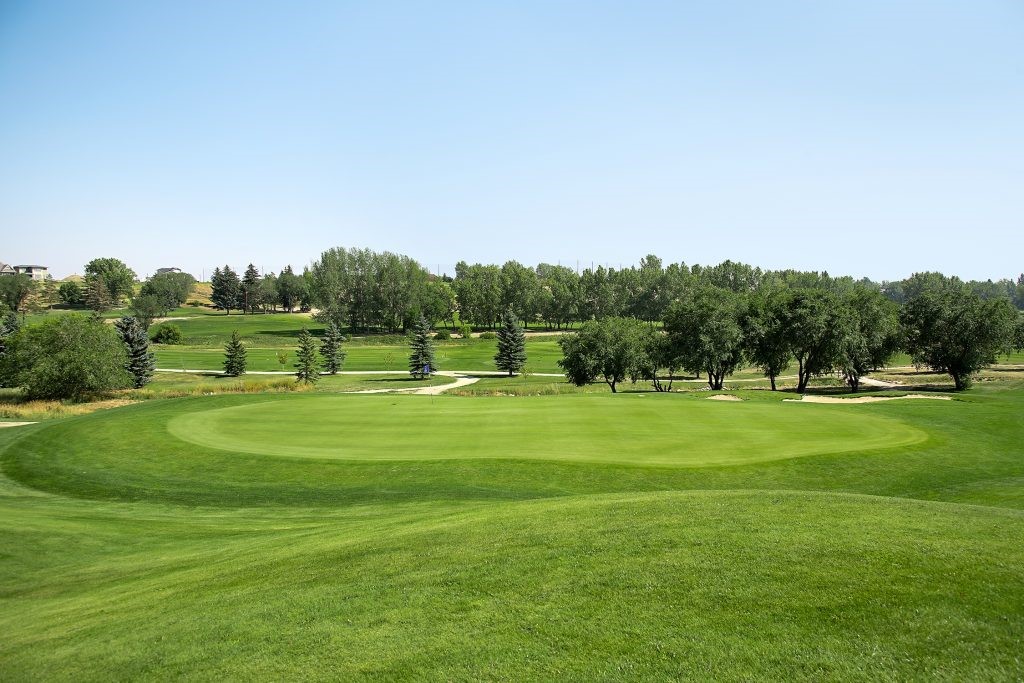 Golf Shop / Events Manager - Elmwood Golf Club
Elmwood Golf Club boasts one of the oldest and most premier courses in Saskatchewan. A recent redesign by famed architect Les Furber added to what was already a fantastic layout, that manages to both challenge seasoned players and provide a fun experience to new golfers who just want to enjoy their day.
Play at Elmwood combines stunning, rolling terrain with a knowledgeable staff and expert grounds maintenance. Our multiple tee boxes cater to players of all ages and skill levels.
Location

Elmwood Golf Club - Swift Current, SK

Posted

2023-11-16

Deadline

2023-12-16

Job Summary

Reporting to the General Manager, the Golf Shop / Events Manager is responsible for the day-to-day operation of the Pro Shop. The candidate should possess a background in business and marketing, deliver excellent customer service, experience in scheduling, organizing and running events, and have experience in managing staff.

The candidate needs to have excellent organizational and communication skills, and must be able to work flexible hours including evenings and weekends. He/She must be self-motivated, show initiative and be able to work both independently and as a team. Knowledge of golf is an asset.

We are primarily looking for an administrator to ensure the golf shop is run smoothly, that we are maximizing revenue opportunities, and providing outstanding customer service to our members and the public.

Responsibilities

DUTIES include but are not limited to:

Opening and closing the Pro Shop
Daily cashouts
Preparing reports
Provide reports as requested by the general manager
Providing exemplary customer service which includes but is not limited to greeting members and public, answering the phone, fielding and directing inquiries
Sales/processing of memberships, green fees, cart rentals, and merchandise
Booking tee times
Registering golfers for league play and tournaments
Running all league night events
Inputting scores into golf genius
Attend department head meetings regularly
Regular communication with membership to ensure we are promoting the club, its events, and other information as required.
Resolve customer issues quickly and satisfactory, and escalate to the general manager when required.
Tournament and event organization – from fielding inquiries all the way through to event execution and follow up / invoicing.
Communicating with grounds staff any tournament preparation and course closures, and with the lounge manager to ensure event and meal preparation/execution for any events booked.
Ensuring that the back shop and golf shop staff are adhering to their list of opening/closing/ongoing duties, and providing corrective action if necessary
Conducts administrative duties connected to events such as collecting deposits and signing of event contracts
Solicit league night and other sponsorship from businesses within the community
Assist with marketing of golf course, tournaments, and events through all means, including social media, to increase memberships and green fee players
Promote and advertise tournaments and special events
Complete and manage schedule for employees and marshalls
Monitor labour budget of golf shop and backshop staff, and stay within that budget
Daily cleaning and maintenance of Pro Shop
Monitor golf shop email, and respond to inquiries, as well as pass on relevant emails to the general manager
Maintain a professional appearance
Maintain regular communications with the General Manager to identify areas of growth and/or concern
Other duties as assigned from time-to-time at the request of the General Manager

Qualifications

· Business and Marketing background including retail sales

· Knowledge of the game of golf and the golf industry in general is an asset

· Available from Mid March to Mid October

· Able to work days, nights and weekends

Successful candidates will possess the following skills:

· Exceptional Communication Skills

· Excellent Leadership abilities

· Excellent organization – ability to keep a schedule, calendar, to-do list

· Knowledge of computer software programs including Tee-On, Litespeed, social media platforms and marketing tools

· Work well in a fast pace environment

· Always act in Professional and friendly manner

· Calm under a fast paced, high pressure environment

· Able to work well with other team members

· Able to lead, train and teach other team members, including progressive corrective action when required

Schedule:

Day shift
Evening shift
Every Weekend
Monday to Friday
Morning shift
Weekends as needed

Compensation

$4,000–$5,000 a month

Salary based on experience, qualifications and contract term.

Benefits/Perks

Dental care
Discounted or free food
Extended health care
Life insurance
On-site parking
Store discount
Vision care

Course Website

http://elmwoodgc.com/

Employment Duration

Seasonal, Full-time, Fixed term contract

Contact Information

Please apply in confidence. Apply HERE