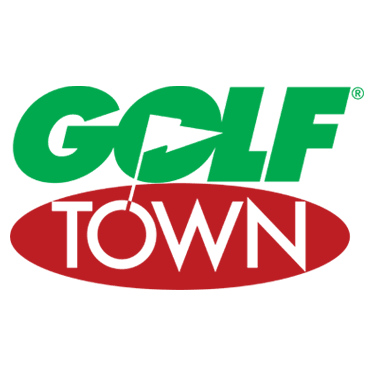 Department Sales Manager - Fashion Apparel and Footwear: Golf Town, Kitchener, ON
Our grass is greener...
It's no secret that our people love golf.
What you may not know is that Golf Town is a leader in sport fashion apparel and footwear. We are always looking for knowledgeable and talented merchandisers and customerfocused talent. Do you need to be a scratch golfer? No! You will have an interest in the game and, if you want to improve it, we know all the right people to help! We work together in a highly professional environment, spreading passion for the game, giving our customers the best advice, equipment, current technical fashion, club repair, services, and accessories. Our retail stores are a paradise.
Location

Golf Town, Kitchener, ON

Posted

2023-04-21

Deadline

2023-05-31

Job Summary

As Golf Town's Department Manager of Fashion Apparel and Footwear, you will be responsible for telling a "fashion story of golf" through visually appealing product presentation and ensuring timely merchandise flow from the stock room to the floor. You are accountable for ensuring an exceptional customer experience, for up-to-date staff training and day to day operations. We believe in driving sales through a visual experience backed up by the most friendly and knowledgeable service advisors and managers.

Responsibilities

SUMMARY OF JOB RESPONSIBILITIES:

1. Merchandise Presentation

Work as a partner with the Regional Visual Merchandiser to ensure visual standards are maintained and plans are executed in a timely and efficient manner.
Oversees implementation of merchandising and advertising guidelines, monitors pricing, and ad merchandise setup and signage.
Ensures accuracy and timely completion of prices changes and price identification in designated area.
Ensure department is well stocked, priced and displayed per company standards to maximize the opportunity for sales.
Communicate regularly with management on product requests, outs, hot items and inventory concerns, as well as staffing requirements.
Ensure stockroom is maintained per the company standards and the seamless flow of merchandise from stockroom to sales floor
Handle special order follow-up, i.e. vendor and customer contact.

2. Customer Service

Ensure customers are provided with highest level of customer service, emphasizing courteous and knowledgeable assistance to each and every customer.
Model customer service for associates and promote sales whenever interacting with associates and customers.
Ensure customers are accurately informed of daily advertising and promotions.

3. Training

Understand Learning Management System (LMS) training requirements and participate in LMS courses.
Assist in product training for associates in the department and help conduct in-store product training meetings.
Assist in ensuring compliance and execution of company customer service and sales training programs
Attend vendor clinics for products related to the department(s).
Ensure all Policies & Procedures (P&P's) are followed in the department.

4. Leadership

Assist in training associates on sales, customer service, operations, merchandising, product knowledge and monitor progress.
Assist in product training for associates in the department and help conduct in-store product training meetings.
Participate in annual performance evaluations for department associates.
Lead informative and motivational daily huddles.

5. Operations Management:

Participate in the Manager On Duty (MOD) Program, which requires complete understanding of all store procedures.
Walk the floor regularly to manage the floor for daily MOD responsibilities.
Ensure compliance to all guidelines involved with safety, loss prevention and cash handling procedures.

Qualifications

Skills, Education, Competencies:

• 1-3 years of experience in a Fashion retail environment or equivalent relevant experience

• 1-3 years of clothing/ apparel merchandising is required

• Previous management experience would be an asset

• Affinity for luxury sport apparel and an interest in golf

• Strong communication skills and sound judgment

• Prior clothing merchandising and stock planning responsibility required.

• Ability to execute company standards successfully.

• Exceptional interpersonal skills with an ability to adapt to meet a wide range of customer needs.

• Creative, innovative, energetic, and enthusiastic

Compensation

Base Pay range $40K-48K
Bonus: Up to 10% annually based on achievement of KPI's

Benefits/Perks

Players Package annually
RRSP
Extended Health and Dental
Product discount of Cost plus 10% at all Sporting Life Group Banner stores

Course Website

https://www.golftown.com

Employment Duration

Full-Time Work Hours:

• Flex schedule - some weekends and evenings.

• Work varied shifts, including weekends and holiday

Contact Information