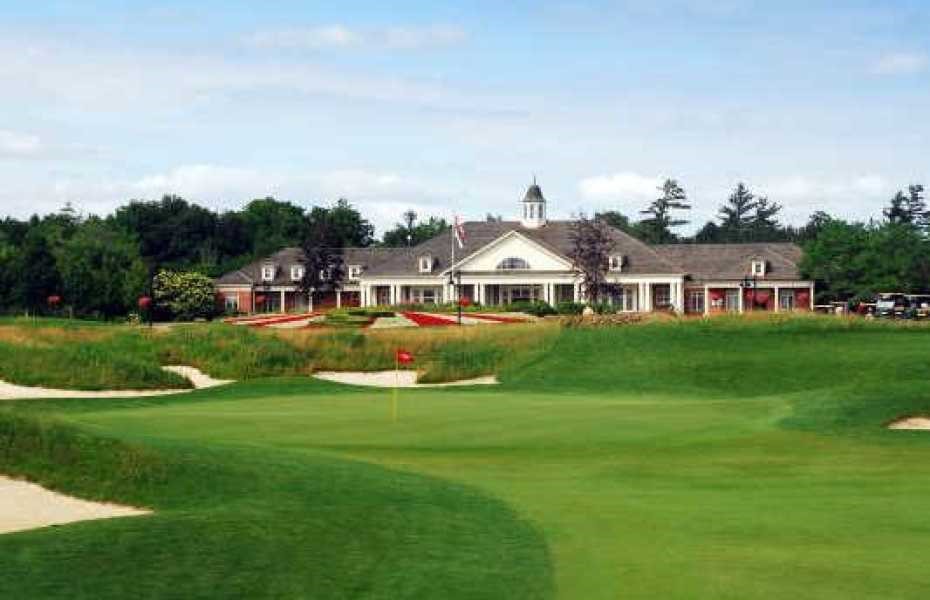 Seasonal Head Professional: Rattlesnake Point - Milton, ON
Ideally located just north of Oakville, RattleSnake Point Golf Club offers premium-quality golf and family activities in abundance.
Featuring 36 championship holes, the nine-hole Rattler Academy Course, a state-of-the art 18-acre practice facility and a spectacular 35,000 square-foot clubhouse, RattleSnake Point Golf Club is the perfect for golf or business or pleasure - or all of the above.
With dramatic flair and strategic intelligence, acclaimed architect Thomas McBroom fashioned each 18-hole course as a distinctive test. A big course with robust character, the CopperHead wanders through valleys and woodlands with the occasional water pond or creek to avoid. The links-style SideWinder follows the rolling terrain of the region with plenty of humps and bumps that challenge your imagination and shot-making.
McBroom challenges you to bomb it at both courses, but the massive greens are well protected by gigantic bunkers. With five sets of tee decks, players of all abilities can have fun, but both courses stretch past 7,000 yards, making it a perfect venue for respected tournaments such as the Canadian PGA Seniors' Championship won by Jim Rutledge in 2010. It is a regular venue for the qualifying round for the PGA Tour's RBC Canadian Open, as well.
Known for its contemporary styling and lavish accoutrements, RattleSnake Point's elegant clubhouse can easily accommodate large banquets and conferences, but its more intimate spaces welcome smaller events and meetings.
The food is of such high quality that the restaurant at RattleSnake Point is very popular and hums with energy. The large covered terrace overlooking the 18th holes of both courses is incredibly popular for dining or relaxing with a beverage. RattleSnake Point also includes a pool and a cabana for family fun and enjoying the sun. (Please be advised the pool is closed for the 2020 season).
Location

Rattlesnake Point - Milton, ON

Posted

2022-11-15

Deadline

2022-12-04

Job Summary

The successful candidate will have the opportunity to work and grow professionally within ClubLink.

Under the supervision of the Director of Golf Operations and with an energetic, dynamic and highly motivated team, manage all aspects of golf operations at RattleSnake Point Golf Club and ensure that the facility meets the service standards of ClubLink

Responsibilities

• Recruitment, hiring, training, and supervision of all staff including assistant and teaching professionals, outside assistants, mechanics, starters and rangers.

• Implementation of policies and procedures and regular scheduling of staff meetings.

• Oversee all golf services and operations.

• Oversee the rental and maintenance of golf cars.

• Oversee the reservation system, starting, and monitoring of play.

• Track and verify all players and guests.

• Oversee the administration of the handicap program.

• Enforce all rules and regulations governing golf course usage.

• Develop and manage an innovative tournament program that services all customer segments.

• Develop and oversee the golf instruction and golfer development programs for all customer segments.

• Oversee the operations of a well-managed practice facility.

• Maintain close working relationship with the Superintendent and other department heads.

• Assist in the marketing and promotion of new memberships / play.

• Assist in the preparation of budgets, including forecasting and review of all golf revenues and expenses on a daily, weekly, monthly, and annual basis.

• Maintain and oversee a profitable merchandise concession that is consistent with patron demographics and needs.

• Implement cash and systems controls to ensure the safekeeping of assets, inventory and resources.

• Oversee and approve all weekly golf staff time sheets /payroll, purchase orders, and invoices.

• Supervise physical inventories and the display of merchandise. Assist in the development of necessary systems to safeguard inventories.

• Assist in the publication of newsletters, informational and promotional materials.

Qualifications

• CPGA Class "A" Professional preferred

• A keen desire to deliver outstanding customer service.

• Ability to take initiative and solve problems effectively.

• Be extremely organized, with experience in managing events, leagues and retail.

• Have an engaging personality with good work habits.

• Ability to learn and develop skill sets.

• Proficient in Word and Excel software.

• Experience with IBS System and Golf Genius Software

Compensation

This is a seasonal salary position.

Benefits/Perks

.

Course Website

Employment Duration

Seasonal

Contact Information

Accessibility requirements ClubLink strives to create a respectful, accessible, and inclusive work environment.  

This includes providing services in a manner that is accessible to all clients, employees, job applicants, suppliers and visitors. Upon individual request, ClubLink will endeavour to remove any barrier to the hiring process to accommodate those candidates with disabilities.