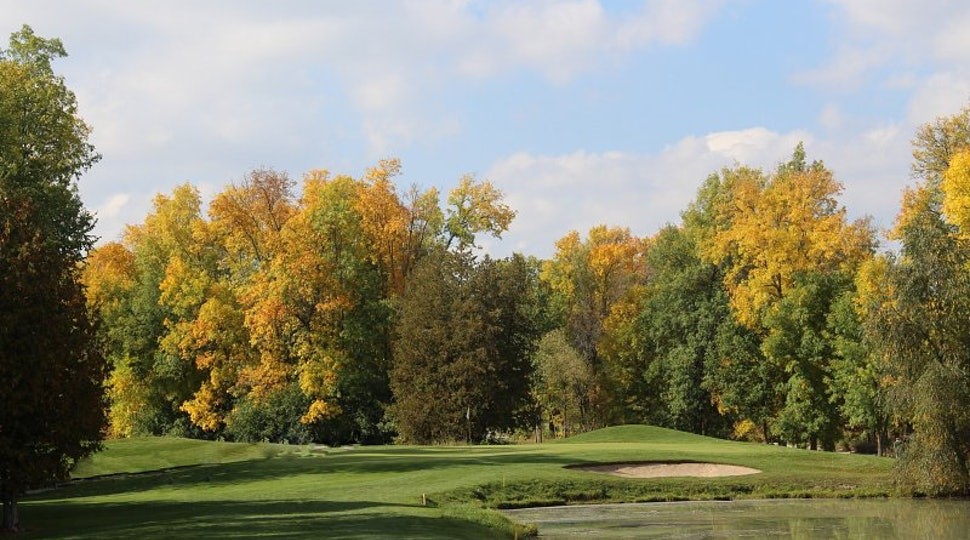 Head Professional: Lindsay Golf & Country Club - Lindsay, ON
The Lindsay Golf & Country Club is seeking the services of a Head Golf Professional to join our team. All responses will be held in strict confidence. Please note that we will only be contacting the candidates under consideration.
About the Course
The Lindsay Golf & Country Club was established in 1965 and moved to its current location in 2003. The 18-hole championship course was designed by Graham Cooke and hosts many local events. It is a picturesque and challenging course and is striving to provide excellent customer service and memorable experiences for all members and guests.
Location

Lindsay Golf & Country Club - Lindsay, ON

Posted

2022-11-09

Deadline

2022-12-01

Job Summary

Reporting to the Board of Directors through the General Manager, we are seeking an energetic, service driven and passionate Head Golf Professional to lead our golf operations.

The successful candidate will be service-focused and have first-hand experience in delivering excellent member and guest service. In this role, you will be responsible for maximizing revenues in all aspects of golf operations while working within a budget.

Responsibilities

• Responsible for the successful and efficient operation of the golf operations department.

• Be an integral member of the senior management team.

• Manage golf operations, including the pro shop, practice areas, teaching and coaching programs, recruitment, hiring and training of all employees, scheduling, signage, monitor work and evaluate performance.

• Lead, manage and inspire a strong team of Pro Shop staff, Starters, and Service Staff.

• Mentor and retain key members of the golf operations team.

• Direct and organize all golf activities including member, corporate and charity tournaments.

• Administers and enforces all rules and regulations, policies and procedures as required by the Board of Directors for the golf operations department.

• Play with members of all skill levels, as time permits

• Maintain a visible presence within the golf operations.

• Financial management of the golf operations budget, including its preparation, explanation, and implementation

• Takes corrective actions as necessary to help assure that budget goals are attained.

• Collect, organize, and interpret weekly, monthly, and annual statistics on golf-course revenue and rounds played.

• Work together with other department managers to ensure important information is communicated, ensuring member satisfaction at all events and on a day-to-day basis.

• Work closely with the golf course superintendent to communicate tournaments and events, course conditions and maintenance scheduling.

• Work together with club committees and subcommittees and/or club chair as required.

• Promote a safe workplace by ensuring all staff perform their duties in a safe manner in compliance with all health and safety legislated requirements, including the use of personal protective equipment.

• Enhance the reputation and the image of the Club.

• Represent the Club in PGA tournaments as required.

• Perform other duties and special projects as assigned.

Qualifications

• Class "A" Golf Professional with the PGA of Canada and member in good standing.

• PGA of Canada Specialization in Golf Operations

• Proven track record as a Head Golf Professional or Associate Golf Professional at a golf club.

• A fundamental knowledge and understanding of the game, including rules, tournament planning and execution, teaching, and overall golf operations.

• An understanding and commitment to the in-season time demands related to this position.

• Has a passion, intrinsic desire, and willingness to serve.

• Candidates must have the ability to deliver quality standard of service, consistently with emphasis on continued improvement.

• Inspired leader who can direct and hold their team accountable.

• Highly organized, efficient and detail oriented, ability to work under pressure and meet deadlines.

• Skilled in Tee-On Point of Sale, Tee-On Tee Sheet Software, all Microsoft applications, Golf genius and Mail Chimp. Understand social media platforms with the ability create content and execute regular posts

• Excellent presentation and communication skills with an ability to work with committees and individuals.

• A strong business acumen is required to manage/operate annual operating and capital budgets and pro shop retail operations.

• Ability to train, motivate and supervise.

Compensation

• Annually Salary of $50,000 to $60,000 depending on experience.

• Annual Bonus Structure

• Teaching Revenue

Benefits/Perks

• Meal Program

• PGA of Canada Dues Paid

• Clothing and Equipment Package

• Playing Privileges

• Continued Professional Development

PGA of Canada Specialization

Golf Operations

Start Date

2023-01-01

Course Website

Social Media Page(s)

https://www.facebook.com/LindsayGolfClub

https://www.instagram.com/lindsaygolfclub

Employment Duration

Year-Round

Contact Information

Qualified applicants are required to submit their resume and cover letter to:

Attention: Luke Manley by December 1, 2022.

The Lindsay Golf & Country Club is an equal opportunity employer and is committed to creating an accessible and inclusive organization as well as providing barrier-free and accessible employment practices in compliance with relevant legislation. Should you require code-protected accommodation through any stage of the recruitment process, please make them known when contacted and we will work with you to meet your needs. Disability-related accommodation during the application process is available upon request.