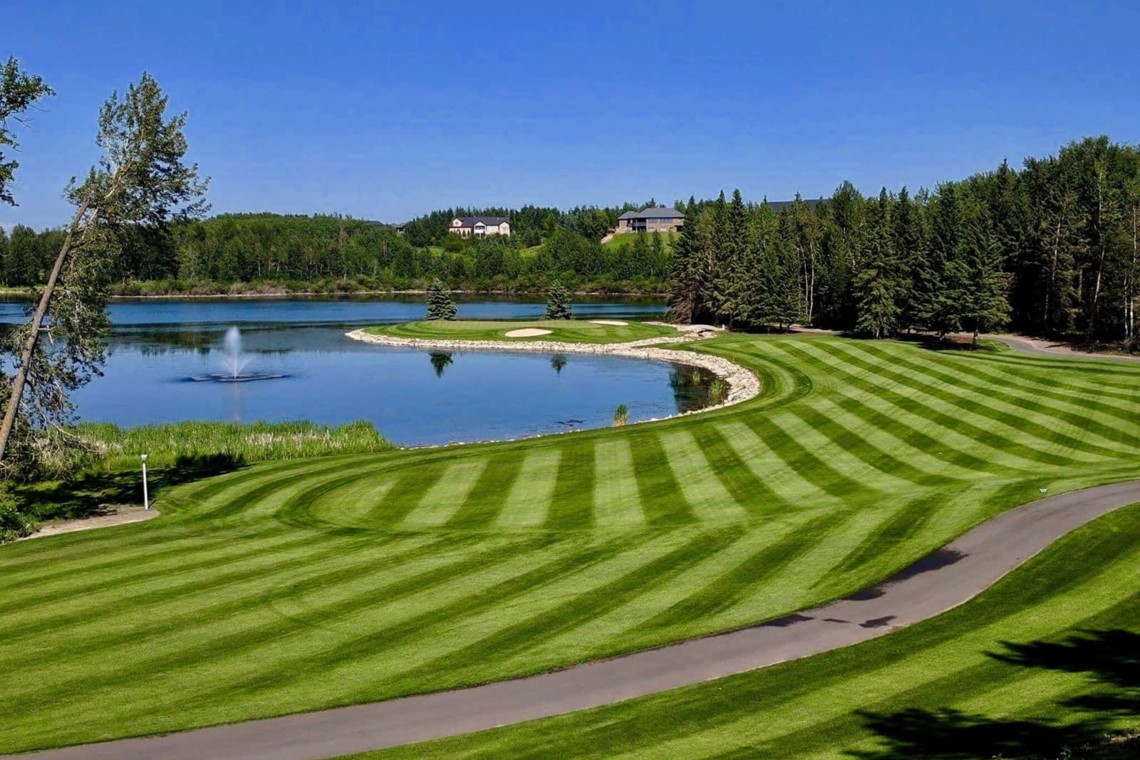 Head Professional: Innisfail Golf Club
The Innisfail Golf Club is a 27-hole semi-private golf course, designed by Bill Robinson and is renowned for being one of the best conditioned golf courses in Alberta. Innisfail Golf Club is located in Central Alberta and is proud to have hosted numerous provincial championships and is the home of the 2024 Junior Boys National Championship.
We currently require the services of a Head Golf Professional to help lead us in to our centennial year and onward.
Location

Innisfail Golf Club, Innisfail, AB

Posted

2023-11-10

Deadline

2023-11-30

Job Summary

The Head Professional, under the direction of the General Manager, will primarily be responsible to build and maintain an effective team of customer service representatives. This position will lead, coach, and motivate the team to achieve customer service goals at the department level.

This role will also model and champion the company's dedication to providing excellent customer service. The Head Professional must possess post-secondary degree or diploma and three years' experience in a management role and five years of experience in customer service.

Responsibilities

Golf instruction: individual lessons, clinics, and schools Lead, coach, and motivate the team to achieve customer service goals at the department level
Tournament administration and development
Assist with any and all activities related to the golf shop
Ordering and merchandising of apparel, equipment, and golf related products
Work in a team setting
Maintain high levels of customer relations and communication
Follow and implement the Mission, Vision, Values of the Innisfail Golf Club, and serve as ambassador in the community and at club events
Celebrate successes and foster an atmosphere of success
Other duties shall be assigned as required

Qualifications

Post-secondary degree or diploma
PGA of Canada member in good standing
Experience as a golf instructor or coach an asset
Three years of experience in a management role and five years of experience in customer service
A well defined sense of diplomacy, including solid negotiation, conflict resolution, and people management skills
Effective leadership skills, with a strong focus on mentoring and motivation of employees
Ability to supervise and motivate a team to achieve and exceed their goals
Sound analytical thinking, planning, prioritization, and execution skills
Proven ability to solve complex and unique customer service problems
Ability to identify measures of performance and actions needed to improve or correct performance
Ability to remain calm and poised in urgent situations
Strong verbal and written communication skills
Working knowledge with a variety of social platforms will be considered an asset
Marketing background an asset

Compensation

Compensation-commensurate with experience

Benefits/Perks

Bonus structure
90/10 Teaching Revenue
Extended Health and Dental Care Plan
PGA Of Canada Dues
Cell Phone Allowance
Full playing privileges for you and your immediate family

PGA of Canada Specialization

Golf Operations

PGA of Canada Specialization

Management & Leadership

Start Date

2023-12-01

Course Website

http://www.innisfailgolf.ca

Employment Duration

Full time, year round

Contact Information

General Manager, Kendall Keeley at kendall@innisfailgolf.ca