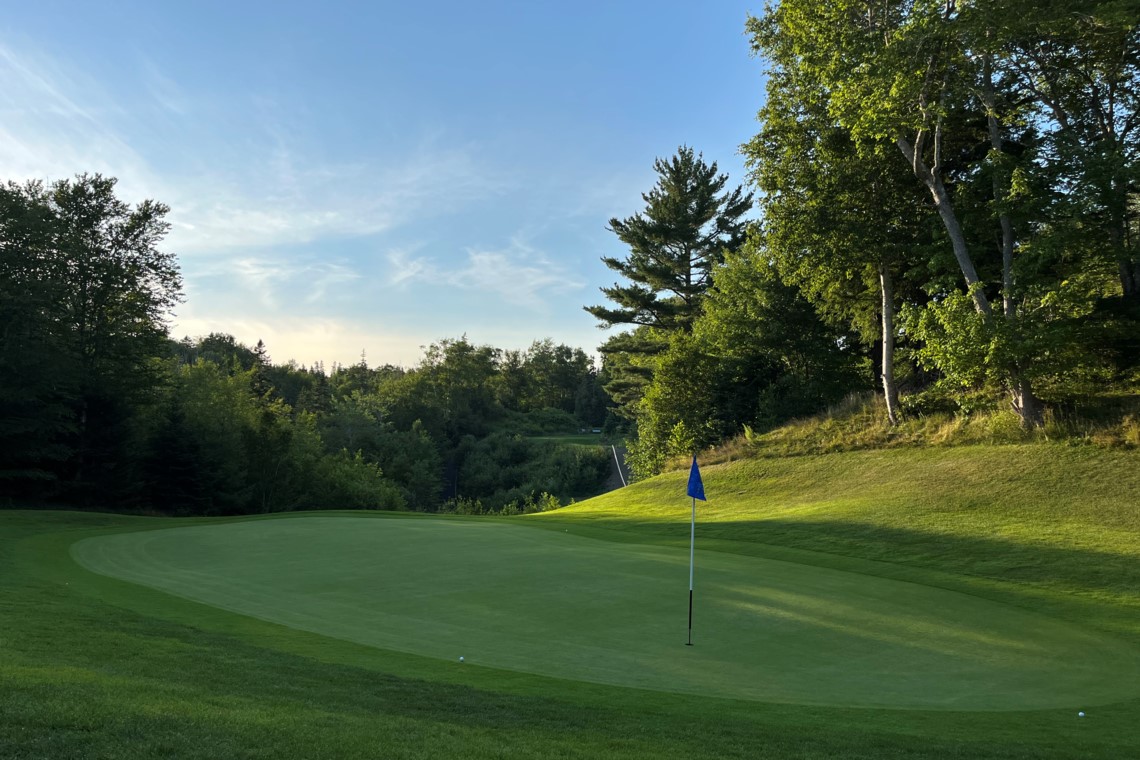 Head Golf Professional / Golf Operations Manager: Bell Bay Golf Club - Baddeck, Nova Scotia
Head Golf Professional / Golf Operations Manager – Bell Bay Golf Club
Bell Bay Golf Club in Baddeck, Nova Scotia is seeking the services of a Head Professional / Golf Operations Manager to join its senior leadership team in 2023. One of Cape Breton Island's premier privately owned golf courses this Thomas McBroom masterpiece won best new course in Canada in 1998 and has held such events as The Wayne Gretzky Invitational, the Nova Scotia Amateur / Mid Amateur, The Atlantic Golf Championships, The Canadian Amateur and The Cape Breton Open a PGA TOUR Canada event.

Bell Bay's golf season spans from mid May through the end of October and home to 200 golfing members. Through Member and Green Fee play, Bell Bay provides a consistent golfing experience to < 20,000 rounds per season.
Start date – Feb / March – 2023 (Flexible start date)
Are you an Associate Professional looking to make the next step in your career?
Or perhaps current Head Professional needing to find a new challenge…
You will be exposed to all facets of the operation to fast track your career in the Golf Industry. Bell Bay is the opportunity you are looking for if you are up for the challenge!

We will have fun…work hard…golf…and make a difference…but most importantly, maintain a work life balance!
Come see for yourself why Cape Breton…for the fifth consecutive year, has been ranked the No. 1 island in Canada in Travel + Leisure's World's Best awards and ranked No. 10 on Travel + Leisure's list of the 25 Best Islands in the World.
Location

Bell Bay Golf Club - Baddeck, Nova Scotia

Posted

2023-01-09

Deadline

2023-02-06

Job Summary

The Head Golf Professional / Golf Operation Manager is a pivotal position within the club's senior management team and must embody the Company's service philosophy.

Reporting directly to the General Manager, The Head Golf Professional / Golf Operation Manager has many responsibilities that ranges from daily golf operations, the Bell Bay Academy, the Bell Bay Golf Shop, and daily activities throughout the golf course.

Responsibilities

Provide effective leadership for the golf operations team, giving support, direction, motivation, and training to all team members. The golf operations team includes: golf shop staff, outside services staff, Halfway Hut staff starters, and volunteers.

Creating weekly employee schedules and workflows

Maintain balance of required front line retail and administrative duties

Create / maintain an excellent work environment based on team work

Develop and oversee a successful retail operation including purchasing/receiving, inventory control and monthly reporting

Maintain working relationships with suppliers

Manage / Merchandise as required to achieve KPI targets

Preparation and execution of special events / member events and tournaments

Providing exceptional customer service to members and guests

Create / maintain a 2023 strategic plan for the Bell Bay Teaching Academy including junior program, clinics.

Manage incoming group inquiries and maintain working partnerships with accommodations

Develop, maintain, and implement procedures as required

Actively maintain social media sites

Administrative duties as required for reporting and budget management

Qualifications

PGA of Canada Member in good standing

Previous management experience in the golf industry as asset but not required

Excellent communication skills (oral and written)

Highly motivated and guest driven with a proven ability to solve problems and make timely guest service decisions

Ability to deal with high-pressure situations in a fast-paced environment

Computer proficiency and POS experience (Lightspeed, Golf Genius, Google Drive experience considered an asset)

Fundamental knowledge and understanding of the game, including rules, tournament planning and execution

Self-motivated with ambition to advance within the industry

Compensation

Base Salary of $52,500 - $57,000

Incentive Potential – Based on sales targets and agreed upon KPI

Benefits/Perks

Medical and dental benefits

3 weeks of vacation to be used annually

PGA of Canada professional dues

Continuing Education Fees

Sanctioned Tournament Fees

Cell phone

Clothing Allowance

"Staff" Club Package

Flexible (Telecommuting) work week structure (Out of Season Dec - April)

100% Lesson Revenue ($5,000 - $10,000)

Career development assistance opportunities in other areas of golf business (Turf Care, Hotel, etc.)

Employee pricing / friends and family accommodation at Inverary Resort

Structured path to "Director of Golf" job title

Start Date

2023-03-01

Course Website

Employment Duration

Full-Time,

Cape Breton's golf season spans from mid May through the end of October.

Contact Information

Please note, the successful candidate will be subject to a criminal record check. Bell Bay Golf Club is an equal opportunity employer. We celebrate diversity and are committed to creating an inclusive environment for all employees.

We will be accepting cover letters and resumes immediately and beginning the interview process directly, so please don't hesitate.

Please send a cover letter and resume to brad@bellbay.ca

Contact – Brad MacDonald, General Manager
brad@bellbay.ca (902) 295-0400 mobile
www.bellbaygolfclub.com