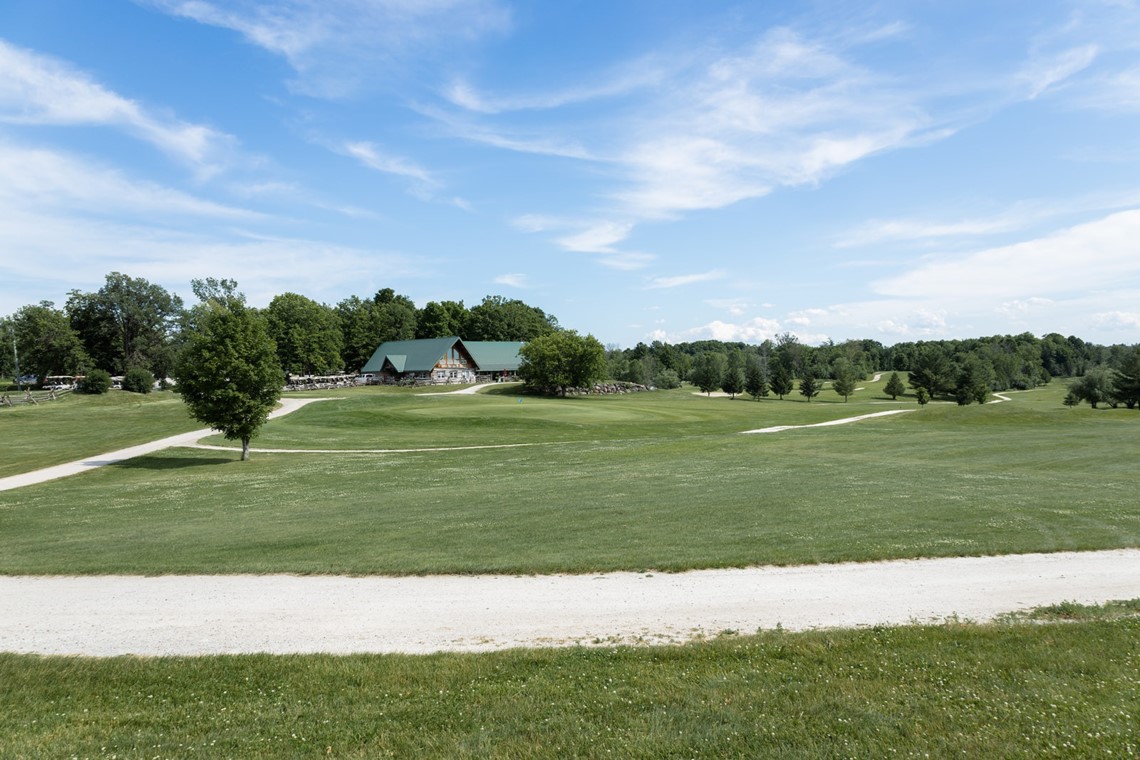 General Manager: Timber Run Golf - Lanark, ON
Timber Run Golf Club is an expertly designed and meticulously maintained public course for golfers of all abilities that offers challenging greens, beautiful scenery, and superior service.
Sculpted from the rugged Lanark Highlands, along the banks of the Clyde River, Timber Run has been described as a true "rustic gem". For a sight that will take your breath away, come and see our beautiful 10,000 sq. ft. clubhouse. With its vaulted ceilings, curving staircase and inviting stone fireplace, it makes a wonderful setting for lunch, dinner, events, or the wedding of your dreams!
The restaurant at Timber Run features great food and atmosphere year-round, has live music on Friday evenings and is a perfect spot to enjoy local talent.
In anticipation of an exciting future, we are actively recruiting a General Manager to lead our organization forward.
Location

Timber Run Golf - Lanark, ON

Posted

2023-02-03

Deadline

2023-03-31

Job Summary

Are you looking to grow your career?

Perhaps a seasoned GM or Head Pro, or an Associate Pro ... Hungry to make your mark!

Position Summary:

The General Manager with support from our Golf Course Superintendent and F&B Manager plans, leads, executes, and manages Timber Run Golf Club and restaurant/event operations in accordance with good golf course management practices, all relevant government regulations and any Administrative or Owner-driven Policies and Procedures. The GM is directly responsible to the Ownership/Senior Management for the effective management of the course and restaurant/event space and the fulfillment of its core values - Accountability, Teamwork & Unequivocal Customer Service Excellence. As an effective Leader, the GM will develop and implement company-wide initiatives and inspire their teams to work together and ensure the team is working on priorities effectively. Further, you like being involved in sales and marketing efforts to attract new golfers and retain current ones. You enjoy being tasked with developing relationships with vendors and suppliers to ensure that they have access to the best equipment, technology, and other resources needed to run a successful business.

Responsibilities

Key duties of the General Manager role:

Strategic Direction and Planning:

Develops, with the advice and counsel of the Ownership/Senior Management, the overall mission, strategic direction, goals, as well as the budgeting and operating principles of the organization.
Ensure the team is strategic in approach to challenges and opportunities.
Works collaboratively with the Ownership/Senior Management to ensure processes are followed to build consistency and trust.
The GM must be people-oriented and focused on making Timber Run's employees feel respected and treated fairly.

Financial:

Monitors the quality of products and services to maximize customer satisfaction.
Secures and protects facility assets while maximizing revenues and minimizing expenses.

Communication:

Communicates the values and operating principles of the organization to employees, members, and guests.
Provides reports and related information as required to the Ownership/Senior Management, other designated organizations, and the regulatory agencies.
Represents Timber Run Golf Club to the golf industry and to the general public.
Ensures an adequate presence on social media to promote and inform the public on the status of operations and events of Timber Run Golf Course.

Operations and Services:

Provides overall direction for the golf course and restaurant/event operations daily and in accordance with the objectives established by the Ownership/Senior management.
Participates in all Ownership/Senior Management approved decisions of strategic importance.
Ensures that appropriate policies and procedures are in place and being followed.

Management:

Develop, communicate, facilitate, and encourage an organizational culture conducive to the achievement of Timber Run's goals and operating principles.
Develops and maintains relationships with the course's membership and the public.
Supported by HR, oversee approved plans for the hiring, training, development, and retention of Timber Run's staff.

Qualifications

If this role speaks to you and you have the experience to hit the ground running, we welcome you to apply.

We are looking for an experienced Golf Professional to push forward our goals and promote world class customer experience.

Compensation

We offer full time employment,

Salary range is $65,000 - $75,000 depending on experience.

Benefits/Perks

group benefits; competitive wages;
staff discounts in the restaurant and golf shop,
a fun and friendly culture with an absolutely stunning workplace.

Course Website

<a href="https://timberrungolfclub.com/">https://timberrungolfclub.com/</a>

Employment Duration

.

Contact Information

Please apply right away, as we are hoping to have someone in place soon.

We are looking forward to meeting you!

Resume and cover letter can be forwarded to daleallen@weavingbaskets.ca.