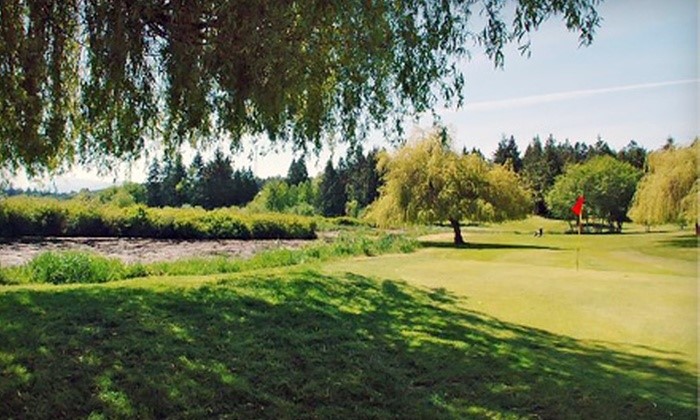 General Manager: Eaglequest Nanaimo
Eaglequest Golf Centres owns and operates Eaglequest Nanaimo, a premier golf facility in the Nanaimo area. The facility is located along the busy highway 1 corridor and offers a driving range, a 9-hole par 3 golf course, and golf shop. The facility also offers golf lesson programs for all age and skill levels.
Eaglequest Golf Centres Inc. owns and operates 7 golf facilities under the Eaglequest Brand and Radium Golf Group brands in British Columbia, Alberta and Nova Scotia.
Location

Eaglequest Golf Centre - Nanaimo, BC

Posted

2023-11-08

Deadline

2023-11-23

Job Summary

General Manager is responsible for all or part of these areas:

Lead the property as its brand standard bearer, epitomizing the brand personality and working consistently to ensure the corporate culture is communicated, understood, achieved and maintained.
Adhere to the policies set out by the code of conduct.
Actively promote Eaglequest while contributing to stellar operation and financial responsibility through value and loyalty.
Hire, coach and inspire your team in accordance with hiring and training processes.
Inventory Control and Management.
Innovate and promote continuous improvement.
Employee safety, welfare, wellness and health.
Develop annual plans & budgets for the property with the ownership group.
Oversee the day to day operations of the property.
Seek advance approval for: Expenditures that are above and beyond the approved budgets, policy changes, rate changes.
Communicating and coordinating with all departments.
Establish strong relationships with members, guests, industry representatives and local interest groups or other entities as may be required.
Work closely with Corporate Office, Controller, Accounts payable and Accounting.

Responsibilities

Primary Objectives:

Operate the property in accordance with policies, procedures, the annual plan and operating budget.
Manage all sources of revenue with a focus on maintaining cost and quality standards.
Participation in daily operations as required to support the team.
Determine course pricing strategies and market segment mix in order to exceed market-share at better-than-market yield ratio.
Recognize staff achievements.
Foster a success oriented and accountable environment.
Protect the business and its assets through enforcing and maintaining a preventative maintenance program, resulting in employee and guest safety, orderly operations, good appearance and compliance with brand and legislative standards.
Ensure that all appropriate systems and controls are in place to produce accurate monthly financial reports and know at all times where the business stands against budget.
Develop industry partners to offer a variety of service options to guests.

Sales & Marketing

Develop and promote in-house programs, email blast content, social media, and web site updates.
Timely competitive analysis of local pricing.
Maximize overall sales by identifying and targeting sales opportunities through marketing, including promotions and special events.
Utilize and report on key performance indicators wherever possible. This is to include ROI for marketing and advertising initiatives.

Guest and Member Services

Maintain member and guest satisfaction by handling inquiries, concerns or comments and providing solutions; acquiring feedback from members/guests and co-workers in order to ensure customer satisfaction and repeat business.
Acknowledges, greets and thanks members and guests on a daily basis.
Being prepared for all events at the property, ensuring special requests for large groups are accommodated, and ensuring the team has the resources available for smooth execution of an event.

Training & Development

Work with the managers to develop/update operating manuals for pro-shop, food & beverage, course maintenance, safety plans, groups business, tournament play, facilities maintenance and off-season caretaking.
Succession planning.
Develop job descriptions and staff training manuals.
Direct, coach and manage the team to ensure all standards and operating procedures are adhered to.

Directing & Delegating

Communicate organizational goals to the team through weekly meetings and events.
Foster a success oriented and accountable environment.

Recruitment

Maintain job postings by ensuring they are refreshed and relevant for accuracy.
Ensure all applicants have been processed through to Head Office payroll.

Employee Relations

Implement and maintain effective open communication that crosses departmental lines to reach all employees.

Technology

Manage all electronic data and files in accordance with Eaglequest Golf Centers Filing Policy.
Understanding and utilizing point of sale and inventory control systems to full capacity.

Law

Adherence to British Columbia Labour Standards Act.
Ensure the safety and confidentiality of our owners, members, guests and employees.
Ensure health and safety standards are being adhered to.

Qualifications

Position Requirements:

At least 5 years of experience in a management role managing a hospitality or entertainment facility, golf course experienced preferred.
A background in the golf industry, including pro shop operations, food & beverage operations, and greens keeping would be a strong asset.
Serving it Right, First Aid, WHMIS, Food Safe would be an asset.
PGA of Canada or CSCM Membership certifications preferred but not required.
Ability resolve problems efficiently.
Able to thrive in a fast-paced environment
A team player and dynamic leader
Stay current with industry trends.
Excellent communication and effective listening skills.
Keen attention to details and able to see from all perspectives.
A strong command of using golf/hospitality systems for golf, course maintenance, food & beverage, groups, tournament play, and repairs & maintenance departments, as well as Microsoft Office.
Ability to manage personnel and meet financial targets – proven experience managing financial results.
A service driven individual dedicated to the guest and employee experience

Conclusion

This job description is intended to convey information essential to understanding the scope of the General Manager position and it is not intended to be an exhaustive list of skills, efforts, duties, responsibilities or working conditions associated with the position.

Compensation

Salary based on experience plus benefits associated with a senior position.

Benefits/Perks

To be discussed

Course Website

https://eaglequestgolf.com/locations/nanaimo/

Employment Duration

Full-time

Contact Information

Resumes are to be emailed to:

Nafeez Hirji – President – nafeez.hirji@primevest.ca

Gavan Fitzpatrick – VPO Eaglequest Golf Centres Inc - gfitzpatrick@eaglequestgolf.com

Subject – Eaglequest Nanaimo – General Manager

Posting closes November 30st, 2023 with an anticipated start date no later than December 1, 2023.