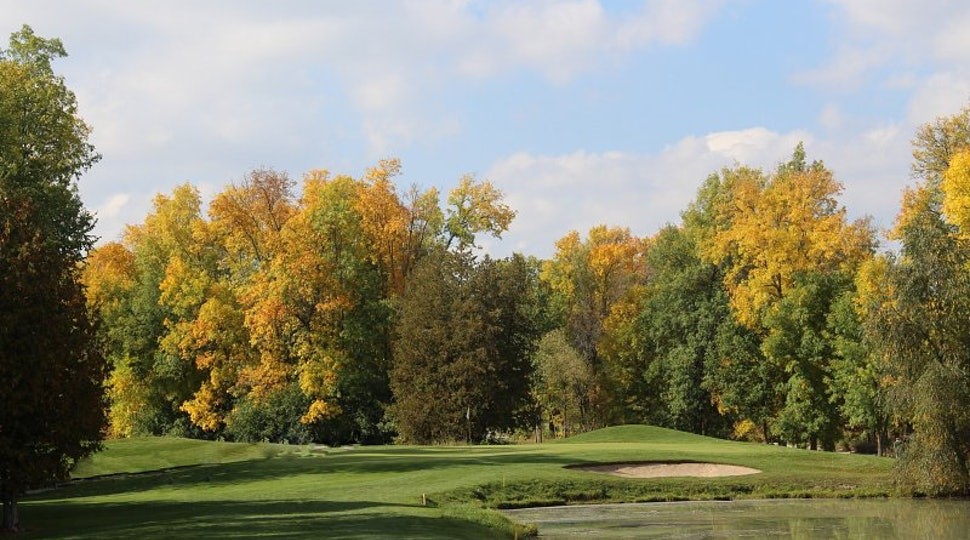 General Manager / COO: Lindsay Golf & Country Club - Lindsay, ON
The Lindsay Golf & Country Club is seeking the services of a General Manager/Chief Operating Officer to join our team. All responses will be held in strict confidence. Please note that we will only be contacting the candidates under consideration.
About the Course
The Lindsay Golf & Country Club was established in 1965 and moved to its current location in 2003. The 18-hole championship course was designed by Graham Cooke and hosts many local events. It is a picturesque and challenging course and is striving to provide excellent customer service and memorable experiences for members and guests.
Location

Lindsay Golf & Country Club - Lindsay, ON

Posted

2022-11-09

Deadline

2022-12-01

Job Summary

We are seeking a General Manager/Chief Operating Officer who is dedicated to the Club's Mission, Vision and Values.

Reporting to the Board of the Directors through the President and Executive Committee, the role of the GM/COO is to administer club operations in accordance with the strategic, financial, and operational direction set out by the Board. Guided by Policies & By-laws, you shall administer all aspects of the club including activities and relationships between the club and its Board of Directors, members, guests, employees, community, government and industry. You are the leader of the club's management team and you are responsible for administering all facets of the club's operations.

The GM/COO has ALL club department heads reporting to them.

Responsibilities

• Keeps the Board of Directors apprised of the organizational climate, identifying problems either actual or anticipated, communicates with the Directors, and offers consultative assistance as well as shares responsibility with the Board of Director's for the club's organizational development and organizational change programs.

• Assume or delegate the duties to necessary club department heads. The GM/COO will complete all responsibilities and duties as prescribed in the by-laws of the club and perform other duties, as directed, by the Board of Directors.

• Ensures the club is not placed in a position of liability by non-compliance with regulatory requirements and acts of negligence or poor management decisions.

• Provide performance appraisals for direct reports.

• Handles emergencies such as fires, accidents, and breaches of security or house rules promptly and in-person. Emphasizes prevention through training, inspection and preventative enforcement. Participates in appropriate community activities to enhance the club's image and public awareness.

• Fully utilize and improve the use of club's available technology, including but not inclusive of, tee-on and quick books.

• Develop and deliver a consistently excellent experience to satisfy the members and guests expectations in a semi-private golf club.

• Effectively manage all aspects of the Club's activities and services provided by the Club to ensure a high level of member satisfaction and referrals to their family, friends, and colleagues.

• Develop and implement innovative, industry-leading operating policies, programs, procedures, and methods. Direct the work of and support the development of all department managers.

• In consultation with the Board and Treasurer, deliver long and short-term financial objectives.

• Prepare forecasts and executing the financial plan for the Club including development of annual operating, cash, and capital budgets. Preparing financial reports to the Board and Treasurer.

• Lead the Club's human resources, including establishing, initiating, and monitoring personnel policies and overseeing training and professional development programs. Create an environment where staff wishes to return, and candidates want to join the Team.

• Coordinate the marketing and member relations programs to promote the Club's services and facilities. Develop ongoing dialogue and rapport with members and guests.

• Ensure compliance with all legal and regulatory matters affecting the Club.

Qualifications

Given the leading role this individual will play in achieving the strategic, business objectives and leading the continuing transformation at LG&CC it is essential that the successful candidate possess the following core competencies, experience, and attributes:

Leadership Skills:

• A trustworthy, dependable, and dynamic leader with the ability to build strong teams by motivating staff and leading by example.

• Has the ability to provide direction and expectations, continuous performance feedback with recognition that leads to positive outcomes. Fully engage and inspire managers and their teams to enhance member and guest experiences.

• Exhibit leadership skills in continued team building, employee motivation and service training.

• Is respectful and professional in all interpersonal dealings.

• Proudly represent the Club to external groups.

Member and Guest Experience:

• Thorough understanding of and capacity to consistently deliver excellent standards of service as expected at a semi-private club.

• Ability to set and maintain high standards for the golf course and all facilities, services, and communications.

• Analytical with the ability to proactively use data in forecasting and managing revenue and cost.

Interpersonal/Fit:

• Demonstrate integrity, ethical conduct in words and deeds; embodies the characteristics of a successful leader through honesty, straightforwardness, accountability, leadership, empathy, and dedication.

• A self-starter with a results-oriented workstyle combined with excellent verbal and written communication as well as interpersonal skills demonstrated with all the Club's stakeholders.

• Flexible and adaptable to changing needs in schedule demands & time commitments.

• Demonstrates energy with a desire to interact and build relationships with the membership and guests.

• A confident, diplomatic, competent professional who is a "doer". A take- charge person who recognizes the importance of accountability and innovation.

• A track record of strong professional results with a clear commitment to member and guest service.

• Interacts with an open and transparent approach with members and guests while maintaining a professional balance between empathy and process adherence.

Business/Finance Skills:

• An entrepreneurial style combined with a strong understanding of all aspects of business management including business development, finance, information technology, marketing, human resources, risk management and performance management.

• Experience managing golf course operations and capital projects.

• Values marketing (including digital) and its organizational impact.

• Direct experience and understanding of the operation of a not-for-profit golf course including the hospitality aspects.

• Incorporates succession planning by preparing staff for key leadership roles.

• Efficient knowledge of word processing, spreadsheet, e-mail and use of the Internet & social media platforms.

Education:

• A post-secondary degree in business, hospitality or professional golf management credential is preferable. Experience and

Accreditation:

• Experience as a leader in a golf club environment.

• A passion and understanding of what it means to deliver an excellent golf course experience.

• Experience in the hospitality with an excellent understanding of food and beverage operations, including pricing, menu development, inventory management and costing.

• Proven experience developing and managing budgets and business plans.

• Experience reporting to a board that has adopted a club governance, structure, and processes to lead the Club and GM/COO to thrive.

• Evidence of continued professional development.

Compensation

• Annually of $70,000 to $85,000 depending on experience.

• Annual Bonus Structure

Benefits/Perks

• Flexible Schedule

• Continued Professional Development

• Meal Program

• Playing Privileges

• Equipment and Clothing Discounts

Start Date

2023-01-01

Course Website

<a href="http://www.lindsaygolf.ca">www.lindsaygolf.ca</a>

Social Media Page(s)

Employment Duration

Year-Round

Contact Information

Qualified applicants are required to submit their resume and cover letter to:

Attention: Luke Manley by December 1, 2022.

The Lindsay Golf & Country Club is an equal opportunity employer and is committed to creating an accessible and inclusive organization as well as providing barrier-free and accessible employment practices in compliance with relevant legislation. Should you require code-protected accommodation through any stage of the recruitment process, please make them known when contacted and we will work with you to meet your needs. Disability-related accommodation during the application process is available upon request.