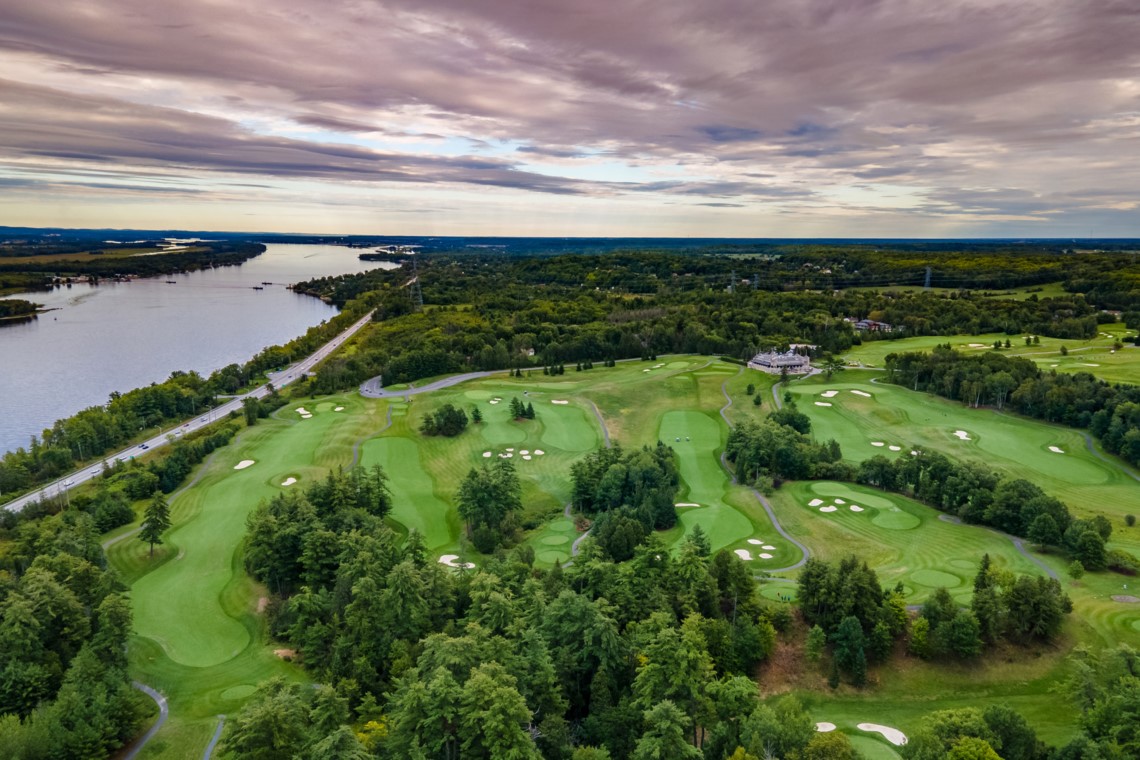 General Manager: Camelot Golf & Country Club - Ottawa, ON
Camelot Golf & Country Club, a prominent establishment in the East end of Ottawa, has been a trusted destination for golf enthusiasts and connoisseurs of refined leisure for over 30 years.
With an expertly designed 18-hole championship golf course, the Club offers an unparalleled golfing experience catering to players of all skill levels. Their acreage is equipped with a full driving range, a vast short game area maintained to course standards, and an expansive putting green.
For more information on the position - CLICK HERE
Location

Camelot Golf & Country Club General Manager

Posted

2023-08-29

Deadline

2023-09-30

Job Summary

As the club begins a process of upgrading the infrastructure and maximizing member experience and value a new General Manager is being sought to work closely with the board through this exciting progression.

Responsibilities

Building and expanding upon strong foundations, you will play a crucial role in managing the overall performance of the Club. Reporting to the Board of Directors through the President, the General Manager will lead and oversee strategic and operational management of the Club. Key facets of this role will include effective stakeholder management, financial responsibility, staff leadership, operations and facilities management, and membership services.

Engaged leadership and communication will be a main aspect of this role. You will be responsible for developing an effective working relationship with the Board of Directors and Committees. Leading the development of the operating and annual plans, you will align them with the Club's vision and mission, and effectively carry out, as approved. Through effective mentorship and establishing trust, you will build a collaborative and high performing environment focusing on skill development and succession planning. Reviewing organizational structure, you will address key areas of improvement including hiring, retention, culture, and provide a consistent employee experience backed by performance management and recognition. You will be expected to thoughtfully guide, motivate, and provide support to your team, assisting them with any issues that may arise, while cultivating an exceptional level of service for Club members. You will be comfortable delegating where appropriate, leaning on the team to help guide you as you plant your roots and begin to learn the cadence and pace of the operations.

Fiscal responsibility and operational efficiency will be key as you invest in the Club's people and assets to deliver an elevated member experience. You will be entrusted with maintaining a long-term financial plan and implementing membership recruiting strategies while ensuring timely, relevant, and accurate reporting of performance metrics and benchmarking. You will incorporate cash flow planning and strategies to secure the Club's financial stability.

Leading operations, you will oversee the golf course and practice facilities, to maintain the highest standards of condition and playability. Investment in the property will be essential in ensuring it keeps its status as the best course in the city, while accounting for the long term capital needs of the Club as a whole, including renovations, maintenance, machinery, improvements and crisis management. Fostering a community atmosphere, you will nurture the spirit of the game through participation, player development, competition, and enjoyment. Promoting the Club and its course will be essential to receive the highest possible ratings from external sources, and to support the creation of a long-term vision for the golf course and practice facilities through a Golf Course Master Plan. Additional attention will need to be provided for other facilities including the clubhouse and Pro Shop.

Delivering a consistently exceptional clubhouse experience will be threaded into your core responsibilities. Providing a high-caliber food and beverage offering, quality service, and engaging member social programming, you will cultivate a welcoming and vibrant atmosphere for all members.

Qualifications

You will define an elevated standard of service policies and procedures from the first point of contact every guest has when they arrive, through to their interactions with hospitality, the golf experience, facilities, and member support.

Additionally, you will communicate consistently with the membership, enforce club rules, and encourage active participation and pride of membership. As a highly visible and interactive figure within the club, you will exude professionalism in your personal style and demeanour while establishing rapport with members and the community.

As the General Manager, you will be at the forefront of strategic planning and execution, improving efficiencies, and overseeing overall operations. Your leadership and expertise will guide the Club's ongoing success, contributing to its longstanding history of excellence and upholding its esteemed reputation as a premier golfing destination in Ottawa. Approaching this opportunity with a fresh perspective, readiness, determination, and enthusiasm to take on challenges, will be integral in maintaining objectives and continuing organizational success.

Compensation

Competitive compensation package commensurate with experience and qualifications.

Benefits/Perks

to be discussed

Course Website

https://camelotgolf.ca/

Employment Duration

Full-Time

Contact Information

To apply for this position please either complete the application form at https://keynotesearch.com/opportunities/general-manager-camelot-golf-country-club/ or send your resume to Stephanie Williams at stephanie@keynotesearch.com

Thank you for your application for this opportunity. Due to the high number of applications we receive, we will only be contacting those that are under consideration for the role.