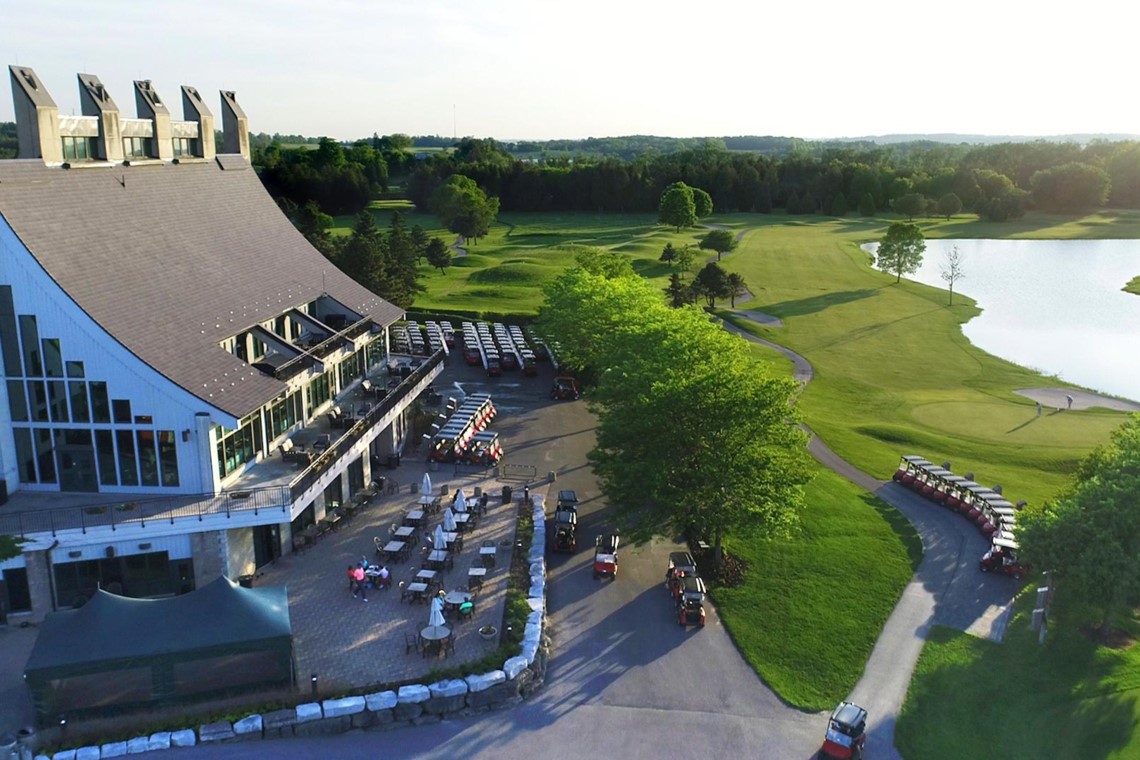 CEO / General Manger : Cardinal Golf Club - King City, ON
Cardinal Golf Club is Canada's premier public golf course and event facility. Our four, 18-hole courses cater to a variety of skill levels and we host hundreds of functions every year. Our experts will be happy to help you plan your upcoming tournament, meeting, wedding or event.​
Over the past three decades Cardinal Golf Club has developed a terrific reputation in the GTA and beyond for offering great value over 72 holes of public golf. The addition of the championship calibre golf course at RedCrest in 2009 elevated Cardinal to new heights with a premium product at an affordable price that thousands of golfers enjoy each year.
Location

Cardinal Golf Club - King City, ON

Posted

2023-09-18

Deadline

2023-11-30

Job Summary

The role of the CEO/GM is to manage Cardinal Golf Group operations in accordance with the strategic, financial and operational plans approved by the President. The CEO/GM will manage all aspects of the Club including activities and relationships between the Club and the President, members, guests, employees, community, government and industry. The CEO/GM is the leader of the Club's management team and is responsible for achieving predetermined goals and objectives and the overall financial success for Cardinal Golf Group.

WORKING CONDITIONS:

• Full-time year-round employment

• Location at Cardinal Golf Club

• Some evening and weekend work required during peak season, emergencies, and special projects

• Stationary work station and mobile work station needs provided

Responsibilities

•Lead the development of the company's short- and long-term strategic goals & objectives

• Create and implement the company's vision and mission

• Evaluate and work with other senior department leaders within the company, including CFO, and DOOs

• Monitor short- and long-term financial objectives and reporting. Prepare and execute the financial plan for the Club in consultation with CFO, and DOOs. Develop annual operating, cash, and capital budgets and prepare financial reports for the President

• Properly manage all aspects of the Club's activities to ensure and maintain the highest standards and quality of activities and services provided by the Club and to ensure a high level of member and customer satisfaction

• Develop and implement best-in-class and industry-leading operating policies, programs, procedures

• Represent the Club for public and professional association responsibilities and activities in the local community

• Participate in industry-related events or associations that will enhance the CEO's leadership skills, the organization's reputation, and the organization's potential for success.

• Provide inspired leadership for Cardinal Golf Group

• Create an environment and culture that promotes great performance and positive morale

• Maintain awareness of the competitive market landscape, expansion opportunities, industry developments, etc.

• Ensure that the company maintains high social responsibility wherever it does business

• Assess risks to the company and ensure they are monitored and minimized

• Identify opportunities for the company

• Set strategic goals for management and make sure they are measurable and describable

• Build alliances and partnerships with other relevant organizations

Qualifications

EDUCATION, CERTIFICATION, & EXPERIENCE REQUIREMENTS:

• 5+ years of senior management experience in related industry

• University bachelor's degree

QUALIFICATIONS/SKILLS:

• Excellent business acumen and ability to effectively manage, lead and supervise a multidisciplinary team

• Strategic thinker, open to new perspectives and better ways to do things; and be creative, a visionary, and manage innovation well

• Results-driven

• Track record of successful financial management

• Superior decision-making skills

Compensation

• Corporate insurance package included

• Competitive compensation package commensurate with experiences and qualifications

Benefits/Perks

• Details to be discussed

Course Website

https://cardinalgolfclub.com/

Employment Duration

Full-time year-round employment

Contact Information

To apply for this position, please send your resume to recruiting@cardinalgolfclub.com