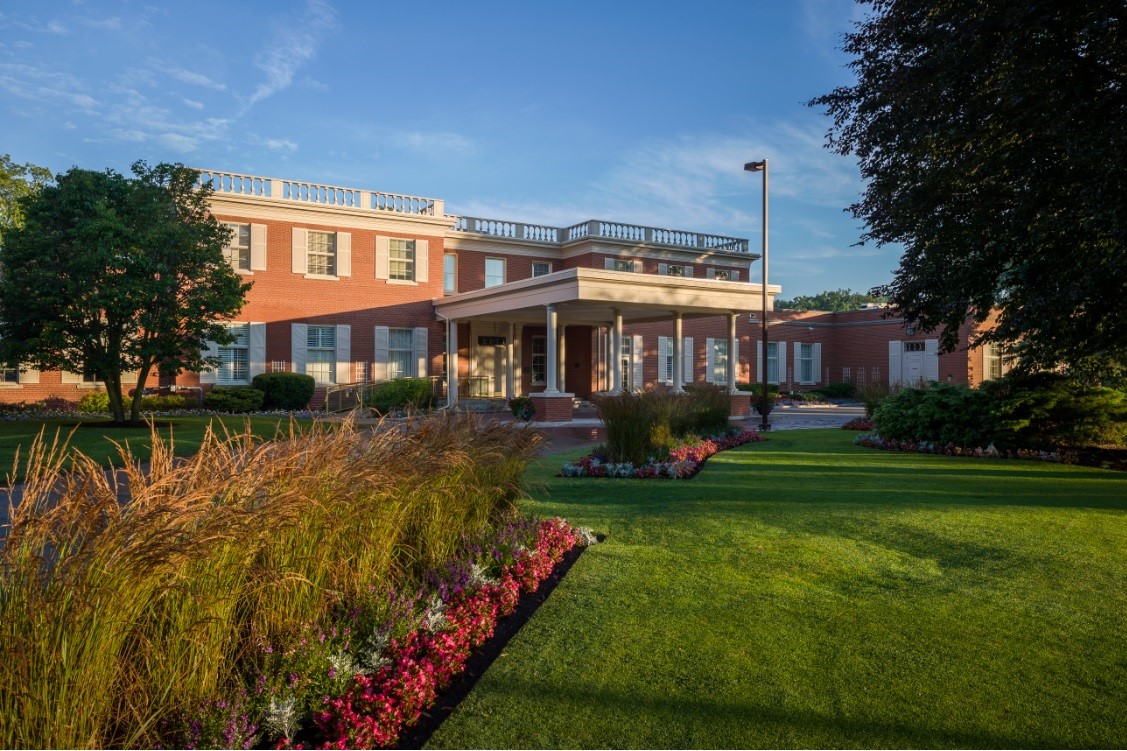 Lead Associate Golf Professional: London Hunt and Country Club - London, ON
The London Hunt and Country Club has the distinction of being one of Canada's top private Clubs featuring a Championship Golf Course, 10 world class clay Tennis courts, full Gym & Fitness facilities, Trap & Skeet fields, 6 Pickleball Courts and a recently renovated beautiful Clubhouse. These amenities make London Hunt a year-round destination for its membership.
The Club has played host to numerous professional and amateur National Championships including the Men's and Women's Canadian Open. These tournaments and many others are part of the rich history and traditions the Club prides itself on.

Something else we pride ourselves on is the value of our employees. With an emphasis on work-life balance and compensation, the Club and its members want to provide the best environment possible to each and every employee.
Location

London Hunt and Country Club, London, Ontario

Posted

2022-11-21

Deadline

2022-12-16

Job Summary

Reporting to the Director of Golf, the successful candidate will play an integral role in providing our members and their guests with an unparalleled level of service.


This candidate will take a leadership role with our Golf Pro Shop team and supervise our Golf Operations team. They must be personable, professional and passionate about the game of golf. They will play a pivotal role with planning and execution of our Club Events, Leagues & Golf Pro Shop sales/inventory. They will continue to develop as a Professional with the full support of the Director of Golf and the Club towards their personal and professional goals.

Responsibilities

The successful candidate will be responsible for, but not limited to:

Provide an exceptional level of member and guest service
Assist and oversee Club events as well as all Men's and Women's league play
Lead in day-to-day operations including tee-time reservations, merchandising, and member services
Assist in the recruitment, training and supervision of all Golf Operations staff
Effectively manage Golf Shop retail inventory, assist with ordering, receiving, and merchandising
Attend meetings with various committees, and plan seasonal programming
Be available to provide private lessons, occasional clinics
A strong emphasis on accuracy. Examples – member billings, and inventory controls
Ability to prioritize and ensure you play and promote the game with all demographics within the Club
Club Fitting for members, independent and with partner equipment vendor reps
Ensure the Golf Shop is kept organized, tidy, and is always well presented
Give and receive support from the Team of Professionals
Perform other duties / tasks as requested

Qualifications

Class A Member of the PGA in good standing
Post Secondary Degree/Diploma or PGM Diploma
Strong desire to grow as a Golf Professional
Ability to work well in an individual and team setting
Organizational skills and attention to detail is paramount
Highly motivated, self starter
Ability to work with minimal supervision
Outgoing and energetic personality
Excellent communication and interpersonal skills including problem solving and critical thinking
Dependable, reliable team member who is determined to make the Club and member experience better
Experience and knowledge with Jonas POS, Jonas Tee Time Management and Golf Genius software is an asset
Teaching, Club Fitting, Rules of Golf accreditation
Maintain a well respected and professional image within the Club, the industry, and the community

Compensation

The London Hunt and Country Club offers an attractive compensation package, commensurate with the experience and quality of the successful candidate.

Benefits/Perks

Full compensation package, includes top level pay
Flexible 5-day work week, includes time for on course play and teaching
Health Benefits, health care spending account and Pension
Payment of PGA dues
100% lesson teaching revenue
Year end performance bonus
Professional development fund
Apparel and equipment packages annually
Employee meal program
Vacation-time off during golf season, as well as additional weeks during off-season

Course Website

Social Media Page(s)

Employment Duration

Full time, year-round.
Start date, to be determined, we can be flexible.

Contact Information

We thank all applicants for their interest in working at the London Hunt and Country Club, with our team. Only those selected for an interview will be contacted.

Interested individuals are invited to email their detailed resume and cover letter in strict confidence to:

Chris Lawson at : clawson@londonhuntclub.com

The London Hunt and Country Club is an equal opportunity employer. We are committed to equity, value diversity, and welcome applicants from diverse backgrounds. The London Hunt and Country Club provides accommodations to job applicants with disabilities throughout the hiring process. If a job applicant requires an accommodation during the application process or through the selection process, the hiring manager and Controller will work with the applicant to meet the job applicant's accommodation needs.