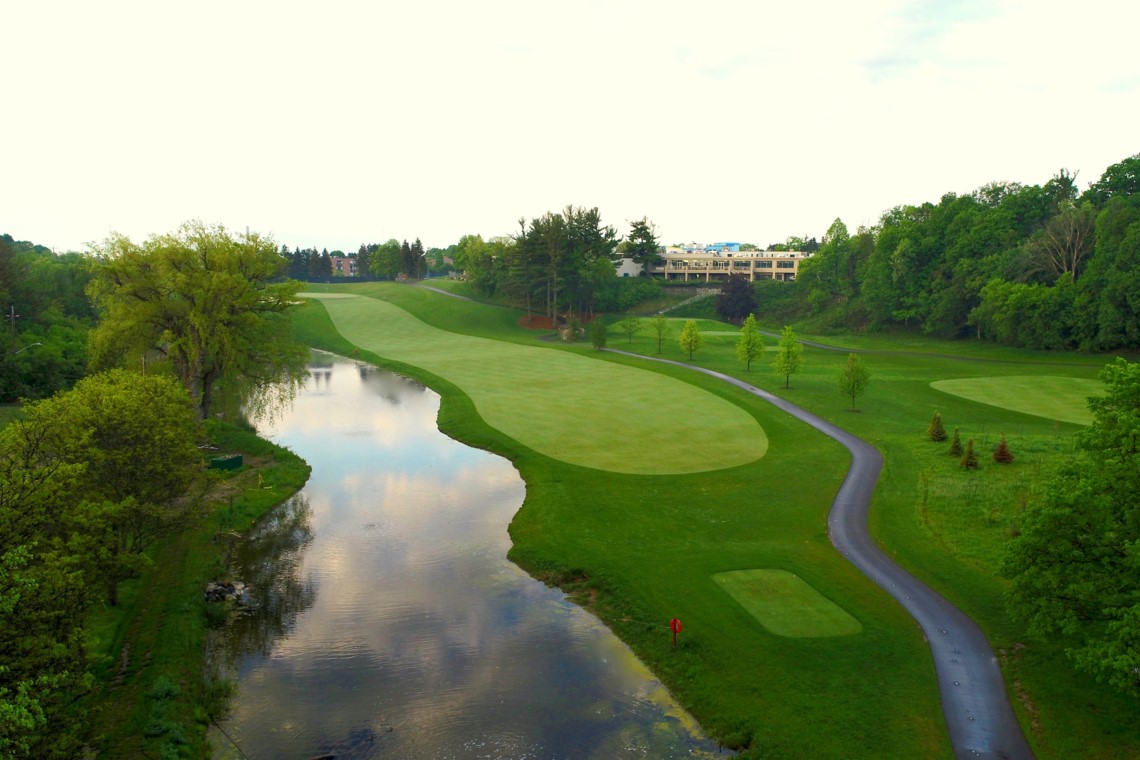 Associate/Assistant Golf Professional: Bayview Golf & Country Club -Thornhill, ON
Bayview is a premiere family-first country club, located in the heart of the GTA. The top 100 golf course is complimented by six tennis courts, a recently renovated gym and pool and the repurposing of the curling rink into "The Barn".
The Barn, Indoor Golf Performance Centre opened in the winter of 2021. The Barn includes six netted hitting bays equipped with personal launch monitors and three TrackMan hitting bays. Members are able to practice, schedule club fittings and lessons 365 days per year. Bayview has recently welcomed over 250 new families over the past three years.
All of our members are extremely active users of the club and have created demand for an expansion to our Adult and Junior Instructional offerings.
Location

Bayview Golf & Country Club -Thornhill, ON

Posted

2022-10-21

Deadline

2022-12-01

Job Summary

What does Bayview offer you?

• The opportunity to develop and polish your skills as a Golf Professional

• Year-round employment

• Enhance your skills as an instructor and club fitter using our TrackMan simulators

• Create and develop event and instruction programming

• Get involved in the buying, ordering and inventory tracking

• Grow the game from the grass roots by developing our rapidly expanding Junior Golf Program

JOB SUMMARY

We are seeking an Associate Golf Professional, who will contribute to our customer-service based, family-friendly culture. An ideal candidate will bring a high level of enthusiasm and positivity, fresh and innovative ideas while working in a strong team environment. Reporting to the Head Golf Professional, the Associate Professional will assume a leadership role within our golf services team and be involved in many aspects of our day-to-day operations.

Responsibilities

Specific Responsibilities - include but are not limited to:

• Provide exceptional service to members and guests

• Provide golf instruction for all playing levels and abilities through private lessons and group clinics

• Assist in the development, organization, and implementation of a strong junior program

• Provide professional club fitting services

• Contribute to the planning and execution of day-to-day operations, including daily tee management of the tee sheet

• Assist with training, coaching and mentorship of seasonal staff

• Assist with the management of the power cart fleet and club storage facilities

• Assist with the coordination of all golf events

• Maintain a professional image within the club, the community, and the PGA

• Maintain a good working relationship with the other department heads while working towards the common goal of delivering excellent customer service and running first class events

Qualifications

• Maintain a PGA of Canada membership in good standing

• Highly responsible and reliable.

• Dedicated to personal and professional improvement and growth

• Friendly and outgoing personality

• Committed to working in a team environment

• Strong multi-tasking skills with attention to detail

• Exhibits strong communication and interpersonal skills

• Experience with Golf Genius Software and TrackMan is beneficial

• A proven track record as an Associate or Assistant Golf Professional at a club is an asset

• Sound knowledge of the game of golf, rules of golf, golf facility operations and tournament management

• Self-motivated with a desire to promote and market all aspects of the golf club.

Compensation

• $45,000 - $50,000 annual salary

• 100% of Private Lesson Revenue; competent and motivated instructors can expect to make at least $15,000 in their first season at Bayview

Benefits/Perks

•Golf Equipment Package

• Meal program

• PGA of Canada dues paid

• Professional development budget; PGA of Canada Specialization

Start Date

2022-12-01

Course Website

Social Media Page(s)

Bayview Golf & Country Club - Home | Facebook

Bayview Country Club (@BayviewClub) / Twitter

Bayview Golf & Country Club (@bayviewclub) • Instagram photos and videos

Employment Duration

Year-round employment

Contact Information

Qualified applicants are required to submit their resume and cover letter to: mark@bayviewclub.com,

Attention: Mark Paterson, Head Golf Professional

Submissions required on or before November 11, 2022