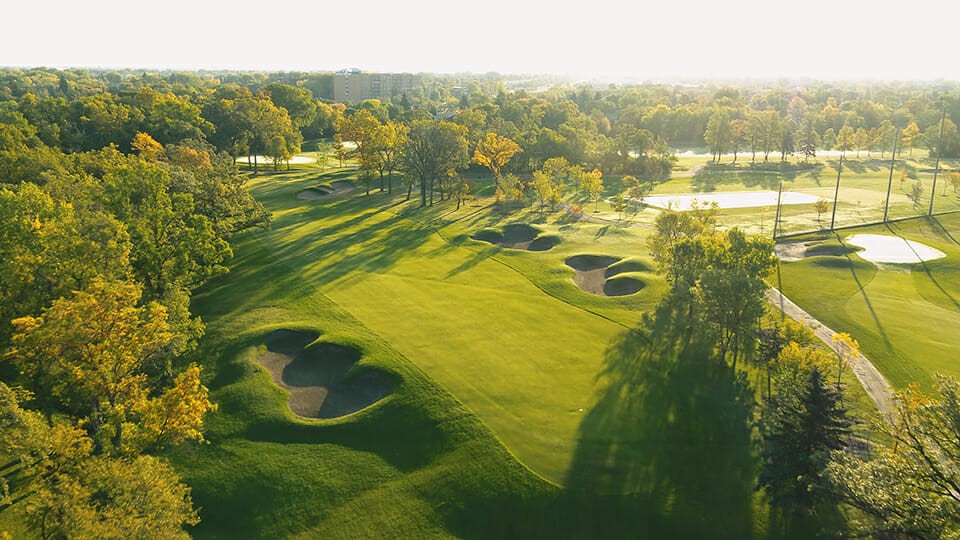 Associate Professional: Niakwa Country Club: Winnipeg, MB
Niakwa Country Club is a private year-round golf club established in 1923 and designed by the famed Stanley Thompson. Niakwa is a year-round facility with a fully equipped Fitness Centre and an indoor golf studio that offers 3 Foresight hawk simulated golf bays, a state-of-the-art coaching bay equipped with a GC Quad, Swing Catalyst pressure plate and video software.
In 2023, Niakwa will celebrate it's 100th anniversary and we look forward to an amazing season for the membership and staff. This is a very exciting time for our club and will be an excellent experience for the successful candidate.

Location

Niakwa Country Club: Winnipeg, MB

Posted

2022-11-02

Deadline

2022-12-01

Job Summary

The Associate professional supports the Head Golf professional in the daily operations of the Pro shop. This includes the responsibility of assisting the store in achieving its sales goals, meeting merchandising standards and delivering operational excellence through effectively leading a high performing team.

The Associate Professional is expected to role model Niakwa Country Club's core values in all actions and interactions in order to create a positive, warm and welcoming member and guest experience. It is our belief that the role of our Golf Professional team is to lead the operation in a fun and professional manner for the enjoyment of the membership as well as the staff. The successful candidate will be supported in their career development and encouraged to grow as a professional both on and off the golf course.

Responsibilities

• Active involvement in the day-to-day retail operations of The Professional Shop, including receiving, special orders and inventory management

• Motivate and inspire the team by delivering a compelling vision and purpose, which encompasses Niakwa's core values.

• Enhance member loyalty by empowering team to create a natural and personable experience for all customers.

• Establish and communicate clear expectations while holding the store team accountable for achieving all brand performance and behavior standards.

• Build and support effective relationships with members, guests and staff, to effectively provide a high level of customer service.

• Coaching and motivating your team to inspire top performance and an exceptional customer experience

• Executing standards in recruiting, training, member/guest services, visual merchandising, and store operations.

• Develop and execute retail plans to drive key performance indicators to maximize profitability.

• Managing all aspects of sales and promotions, including creating sales budgets and tracking results.

• Inventory management control

Qualifications

• Member in good standing with the PGA of Canada

• Post-secondary degree or working toward PGM college diploma

• Strong interpersonal skills

• Work effectively in a team structure in a high paced and dynamic work environment

• Knowledge of Jonas POS, Golf Genius & Foresight is an asset.

• Knowledge of club fitting, repair and equipment is an asset.

• Must be a self-starter and able to work with minimal supervision

• Exceptional playing ability is an asset.

Compensation

• Annual salary of $50,000

• Year-Round Employment

 March 1 to October 31 – 40 hours per week

 November 1 to February 28 – 36 hours per week

• 90% of lesson revenue

Benefits/Perks

• 90% of lesson revenue

• Health and Dental Benefits

• Annual PGA of Canada Dues

• Equipment Package

• Food Allowance

• Clothing Allowance

• Professional development allowance

• 4 weeks Vacation

• Annual performance bonus

• Opportunity to participate in the corporate sales and bonus program

PGA of Canada Specialization

Golf Operations

PGA of Canada Specialization

Management & Leadership

Start Date

2023-02-07

Course Website

<a href="https://www.niakwacountryclub.ca">https://www.niakwacountryclub.ca</a>

Social Media Page(s)

Employment Duration

• Year-Round Employment

 March 1 to October 31 – 40 hours per week

 November 1 to February 28 – 36 hours per week

Contact Information

We thank all applicants for their interest in working at Niakwa Country Club. Only those applicants selected for an interview will be contacted.

Interested individuals are invited to send their resume and cover letter in strict confidence to Head Professional, Terry Reilly by email treilly@niakwacountryclub.ca