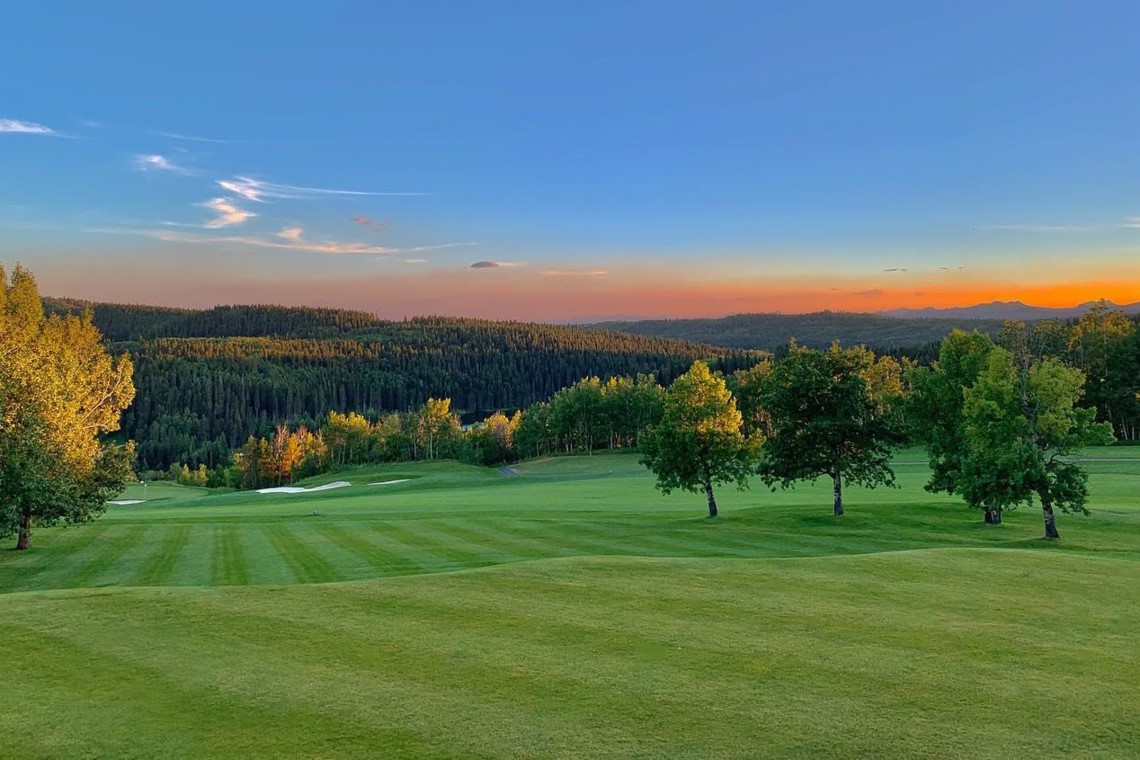 Associate Golf Professional: Priddis Greens Golf & Country Club - Priddis Greens, AB
Priddis Greens Golf & Country Club
We exist because we offer an exceptional golf experience that intentionally aligns course excellence and concierge-style member service - all amidst a natural tranquil setting that is second-to-none. Our mission is to create exceptional experiences, foster inclusivity, and embrace continuous improvement all the while maintaining our core values of respect, excellence and enjoyment.
A short, 20-minute drive from Calgary's southwestern edge in the spectacular Alberta Foothills feels like a getaway to our place of natural wonder. We are proud to have hosted three national championships, including the most recent 2016 CP Women's Open, and been recognized as leaders in environmental stewardship, course design and quality. Our members are passionate about Priddis Greens and so are our employees.

Since our inception in 1983, Priddis Greens has consistently had its eye on the future. Starting with a simple nine-hole course and small clubhouse, the Club has continued to improve and grow into a 36-hole world-class golf destination that our 850 equity members and their families are proud to call home. Behind something this special, are even better people. Our leaders are experienced, passionate, and recognized by their peers. There are six leaders alone that combine for over 156 years of service to the Club. We want you to come and stay.
Location

Priddis Greens Golf & Country Club - Priddis Greens, AB

Posted

2022-10-18

Deadline

2022-12-02

Job Summary

What You'll Do At Priddis Greens:

• Manage day to day operations including members, events and leagues

• Supervise and manage daily Pace of Play targets and expectations using Tagmarshal

• Act as an ambassador to all members and guests

• Provide leadership to the Golf Operations team

• Maintain consistency, accountability and standards for all employees

• Assist the Golf Shop in various golf operation duties

• Inspire progress, innovation and growth

Responsibilities

• Commitment to professionalism, teamwork and achieving excellence is necessary to fit and succeed

• Career oriented and dedicated to the golf profession

• Efficient and effective with your time while being very self-motivated and proven ability to lead others

• Collaborating with others to ensure the best decisions possible are made every day

• Ability to enhance the quality of our members and employees lives through innovation, detail and quality

• Strong attention to detail and excellent communication abilities

• Ability to handle a wide variety of tasks and prioritize workloads member needs

• Always maintain a professional image and attitude

• Excellent customer service skills

Qualifications

• PGA of Canada Member

• Minimum 5 years experience in the PGA of Canada

• Experience with Jonas, Tagmarshal and Golf Genius considered an asset

• Knowledge of the game of golf and/or private club operations considered an asset

• Teaching and club fitting experience is beneficial

Compensation

$72,000 to $78,000

Benefits/Perks

• Health and dental

• RRSP matching

• 100% lesson revenue

• Clothing allowance

• Phone allowance

• PGA dues

• Golf and practice facility privileges

• Daily meal plan & retail discounts

Start Date

2023-01-02

Course Website

Social Media Page(s)

Employment Duration

Full Time Permanent

Contact Information

John D. Wilson, Head Golf Professional

Email: john@priddisgreens.com
Phone: 403-931-3316