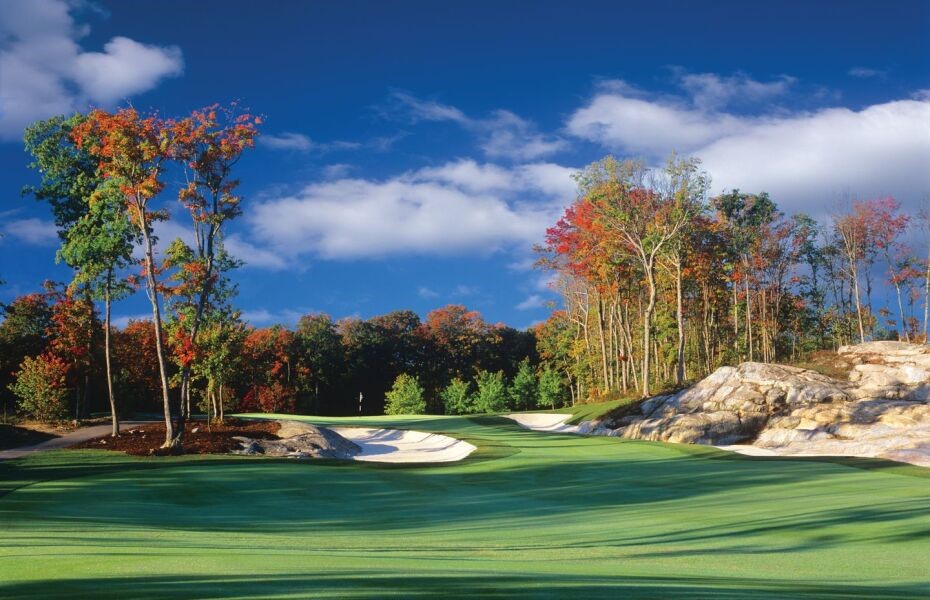 Associate / Assistant Golf Professional: The Rock Golf Club, Minett, ON (Muskoka)
The Rock Golf Club is currently seeking a PGA of Canada Associate/Assistant Golf Professional for the 2023 season. Our goal at The Rock Golf Club is to help our professional team become successful leaders in the golf industry.
The Rock Golf Club, designed by legendary golfer Nick Faldo, has been artfully sculpted on the shores of one of Muskoka's premier lakes, Lake Rosseau. Utilizing the site's dynamic topography, the 6649-yard course is carved tight with narrow tree-lined fairways and sloping greens that wind through rock outcroppings, hardwood trees and rolling hills.
Location

The Rock Golf Club, Minett, ON

Posted

2022-11-15

Deadline

2022-12-31

Job Summary

The successful candidate will have the opportunity to work and grow professionally at The Rock's world class facility. This individual will be career driven with aspirations of becoming a CPGA Head Professional in the future.

Responsibilities

• Provide excellent customer service to all members and guests.

• Assist with the planning and execution of day-to-day operations, including daily management of the tee sheet.

• Assist with management of the power cart fleet and club storage facilities

• Assisting with inventory control, merchandising, receiving, and promotions

• Enforce rules and regulations of the club

• Assists with the recruitment, training, supervision, and evaluation of golf services staff

• Assist with the execution of all club events, tournaments, and special outings.

• Assist with ensuring the cleanliness standards of the facility are being exceeded.

• Assist with proper range maintenance and rotation

• Play, teach, and promote the game of golf

• Assist with junior camps and programs

• Assist with duties as required by the Director of Golf

Qualifications

• A keen desire to deliver outstanding customer service

• Strong communication skills, organizational skills, customer service skills

• Ability to work effectively and efficiently in a team atmosphere

• Ability to work in a face paced environment

• Be extremely organized, with experience in managing events, leagues, and retail operations

• Ability to take initiative and solve problems effectively

• Tee On software experience and asset

• Passion for merchandising product

• Contribute to the daily management of the golf operations team

Compensation

• Salary of $850-$1000 based on experience

Benefits/Perks

• Lodging available

• Lesson potential for CPGA certified professional

• Clothing allowance

• Meal Discounts

• Five day work weeks

• PGA of Canada dues reimbursed upon a satisfactory performance review and completion of the current season

• Other perks to be discussed

PGA of Canada Specialization

Teaching

PGA of Canada Specialization

Golf Operations

Start Date

2023-03-27

Course Website

Social Media Page(s)

https://www.facebook.com/pages/The-Rock-Golf-Club/124171654290566

Employment Duration

March - November

Contact Information

Interested candidates are welcome to forward their cover letter, resume and references to: kdoyle@therockgolf.com.

We are an equal opportunity employer committed to an inclusive and accessible recruitment and selection process. If you are contacted about an employment opportunity, please advise if you require accommodation.

Application closing deadline: December 31st