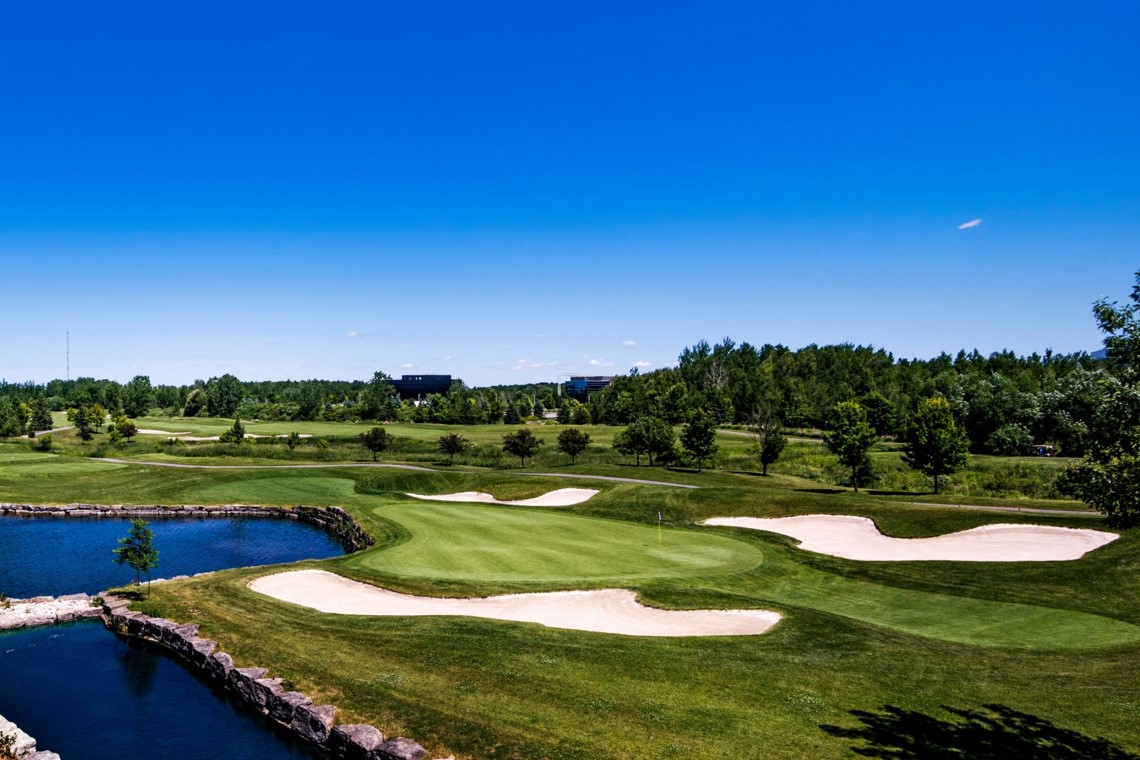 Assistant/Associate Golf Professional: The Marshes Golf Club- Ottawa, ON
Founded on the principles of tradition, but committed to the pursuit of progress, The Marshes Golf Club has been delighting guests on and off the greens since 2002. Created as a final collaboration between Robert Trent Jones Sr. and Jr.. The Marshes showcases the natural riches of the region, rather than trying to overpower them. As the home to a qualified wildlife sanctuary and past PGA championship games, we are proud to showcase the best practices in sustainability and golfing excellence.
Location

The Marshes Golf Club- Ottawa, ON

Posted

2022-10-31

Deadline

2023-03-03

Job Summary

The Assistant/Associate Golf Professional supports all aspects of Golf Operations at the Marshes Golf Club. Recognized as a top public golf course in Ottawa, The Marshes Golf Club is located in the technology park in Kanata, Ontario.

The Marshes has hosted many major events including multiple World Junior Girls Championships, along with the 2022 Canadian Junior Girls Championship.

Responsibilities

Reporting to the Head Golf Professional, the Assistant/Associate Golf Professional will:

• Enhance the golfer experience

• Assist in organizing leagues and programs

• Assist in interviewing pro shop and bag drop attendants

• Assist in daily management of the tee sheet with focus on maximizing revenue

• Assist in organizing and executing golf tournaments and golf events

• Communicate and collaborate with all departments (turf, food & beverage, events, marketing)

• Supervise golf operations and train employees on policies and procedures

• Manage Golf Canada Handicap System

• Assist in conducting monthly inventory

• Assist in placing orders and managing merchandise and displays

• Maintain a clean and safe work environment for employees and customers

• Assist in the management of club rental fleet

• Assist in leading the Golf Ambassadors program

• Promote golf club and maintain high profile, professionalism to customers

• Other duties as assigned by the Head Golf Professional

Qualifications

• Professional Golf Association (PGA) of Canada member in good standing

• Previous experience as Associate or Assistant Golf Professional (preferred)

• Previous experience using Lightspeed is an asset

• Must have strong leadership skills

• Committed to working in a team environment

Compensation

.Negotiable

Benefits/Perks

.

Dues paid/ Clothing package/ Club Package

Course Website

Social Media Page(s)

Employment Duration

To be Determined, Negotiable

Contact Information

Apply online or email your resume & cover letter to: jon.stevenson@marshesgolfclub.com

Thank you to all applicants but only those selected for an interview will be contacted.