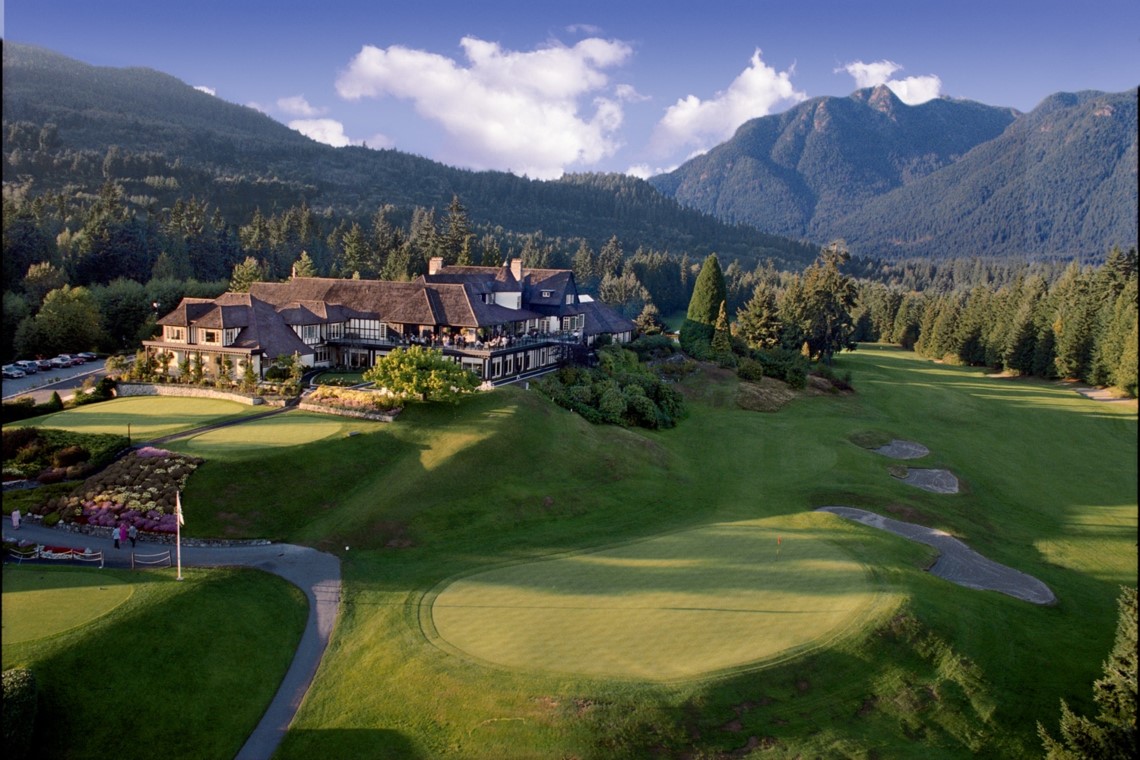 Assistant/Apprentice Golf Professional: Capilano Golf and Country Club - West Vancouver, BC
Capilano Golf & Country Club, a private facility located in West Vancouver, 15 minutes from the downtown core, is seeking the services of an Assistant/ Apprentice Golf Professional to join the Golf Operations team.
Capilano is a premiere member's golf club established in 1938 and consistently ranked in the top 10 courses in Canada. Recently awarded the Distinguished Clubs award by The Board Room Magazine, currently, there are only 3 Golf Clubs that have this designation in Canada.
The members of Capilano are constantly looking to invest in both their staff and facilities which has seen the undertaking of a new $8 million Golf Operations facility and 1st Tee project in the winter of 2022/23.
With the new Golf Shop 1st tee and Operations facility due to open in the Spring of 2023, the successful candidate will join a team of dedicated professionals in providing a memorable service experience to the Members and guests of Capilano Golf and Country Club each day to a standard that complements the new facility and stature of the club
Location

Capilano Golf and Country Club - West Vancouver, BC

Posted

2022-11-30

Deadline

2023-01-15

Job Summary

Having produced four Head Professionals in the past 10 years and numerous Class A Associate Professionals Capilano Golf and Country Club is searching for an Assistant or Apprentice Professional that thrives within a team environment and is constantly striving to develop and progress their career.

The successful candidate will report to the Head Professional.

Responsibilities

Golf Operations and merchandising

• Assist in the sale of merchandise

• Assist along with the other Professionals in monthly inventory management

• Ensure routine cleaning of the Golf Shop.

• Provide input for promotions and ideas to help drive golf shop sales.

• Assist in the opening and set up of the new 10,000sft retail and storage facility

• Ensure basic daily operations are run efficiently

• Use and monitor the Verifeye software to help ensure a maximum 4-hour pace of play

Tournaments

• Assist in the execution of all member golf events

• Help with the running of Junior events and promote the game of golf to our junior members

Instruction

• An opportunity to assist in Adult and Junior group lesson Programs as well as individual lessons depending on experience.

Playing Ability

• Continually strive to maintain a good level of playing ability.

Qualifications

Attributes and career goals of the successful candidate for this position at Capilano Golf & Country Club include but are not limited to include:

• Aspiration to progress within the industry and Capilano's Golf Operation

• A member or Apprentice of the PGA of Canada in good standing

• Keen to play golf with a variety of demographics and categories within the membership.

• Self-motivated individual with strong interpersonal skills, able to interact and communicate clearly and effectively with members and fellow employees

• A desire to excel and create service second to none and go the extra step.

• Strives to go above and beyond to create an exceptional member experience.

• Professional in appearance at all times.

Compensation

• Hourly wage $19-$22/hour depending on experience

• Teaching opportunity of $5k to $20k depending on experience and motivation

• Opportunity to work in other departments in the off-season

Benefits/Perks

• Extended health benefits

• Pension plan

• PGA of Canada dues paid

• Clothing package

• Staff parties

• Staff meal provided

• Golf privileges at one of Canada's top private courses.

Course Website

Employment Duration

Seasonal; March 1st to October 31st

Contact Information

Please send a resume and cover letter to Head Golf Professional Mark Thirtle at markt@capilanogolf.com.