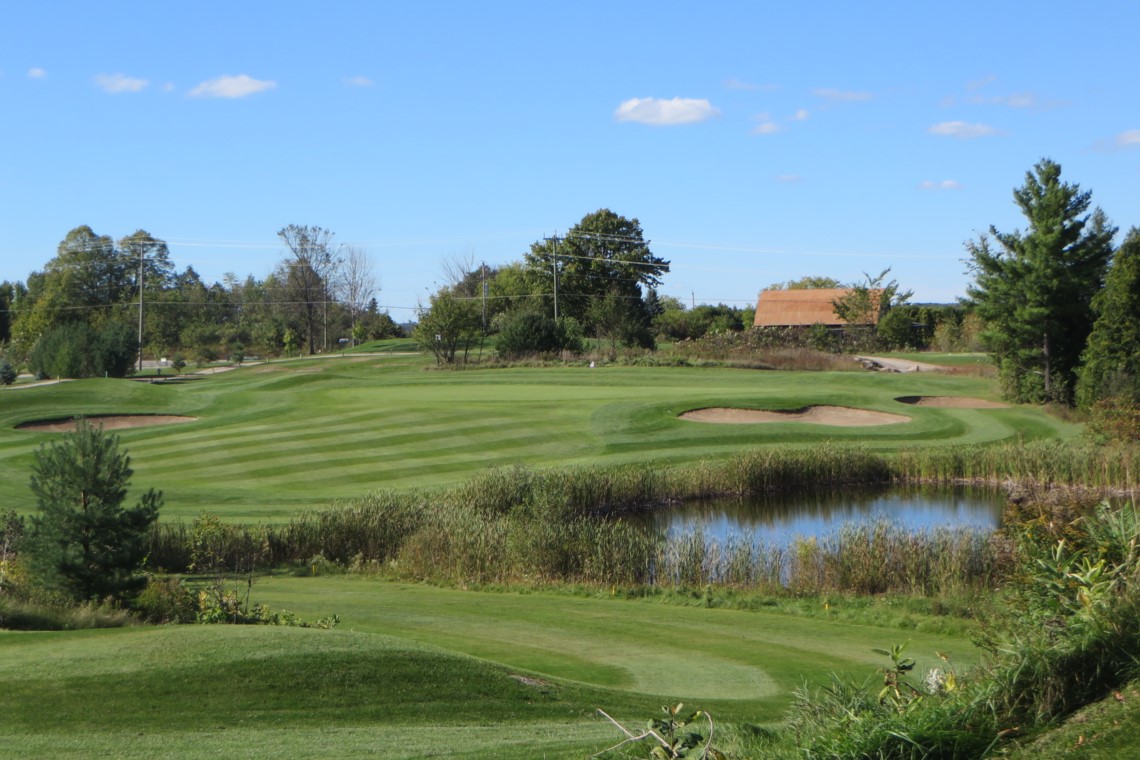 Assistant Golf Professional: Whitetail Golf Club - Eganville, ON
Whitetail Golf Club has become one of the finest courses in the Ottawa Valley. We offer an exciting experience matched with friendly staff in our modern, full-service clubhouse. Our championship course offers 18 challenging and scenic holes, measuring 6500 yards, carved into the rolling hills of the Ottawa Valley, near Renfrew and Pembroke.
We are currently seeking a PGA of Canada Professional to join our team for the 2023 season.
Location

Whitetail Golf Club - Eganville, ON

Posted

2023-02-03

Deadline

2023-04-15

Job Summary

Whitetail Golf Club is seeking an Assistant Professional high in energy and highly efficient. All duties must be performed with a commitment to the highest level of customer service and total satisfaction of all members and guests. The candidate will possess good time management, having the ability to balance the heavy demands of the club and personal life. Strong business, leadership, and organizational skills are at a premium to be a team member.

Responsibilities

• Responsible for efficient and friendly customer service throughout the pro shop

• Able to work a flexible schedule, including some evenings, weekends, and early morning shifts.

• Possesses fundamental knowledge of the game of golf, rules of golf, golf facility operations, tournament operations, club fitting and repairs, and golf instruction

• Checking in golfers and accurately ringing up charges at the register prior to any play.

• Maintain control of the tee sheet

• Assist the Head Professional with staff training and evaluation.

• Overseeing Starters and Marshals and monitoring the pace of play

• Assist with pro shop scheduling to ensure adequate staffing at all times.

• Support the organization and promotion of all club tournaments and other special events.

• Oversee all aspects of outside golf operations including the team of staff members, this includes but is not limited to golf cart parking, storage, cleaning, etc.

• Selling and assisting with purchasing merchandise and assisting with inventory control, checking-in merchandise upon delivery, and organization of storage and display areas.

• Create and operate teaching programs for club members and public patrons. This includes junior camps, adult clinics, and working with beginners.

• Be able to create specialty club orders

• Assist in the food and Beverage Department when required

• Demonstrate commitment and adherence to Health and Safety legislation and programs. Be aware of and follow emergency procedures regarding first aid, fire, lightning, etc. and assist with responding to any guest or staff concerns.

• Perform additional duties as outlined in the agreed contract statement of work.

Qualifications

• PGA of Canada member in good standing

• Specialization in Golf Operations

• Strong interpersonal and problem-solving abilities

• Highly responsible & reliable

• Ability to work as part of a team but also has excellent leadership skills

• Excellent communication and organizational skills

• Multitasking ability and time management skills

• Customer-service oriented

• Willingness to improve

• Strong attention to detail

• Product knowledge

• Fundamental knowledge of the game of golf, rules of golf, golf operations, and tournament operations.

• Golf Genius, Trackman, and Tee-On POS skills are considered an asset.

• Computer skills with excel, word, email, and constant contact are an asset

• Food and Beverage experience is an asset

Compensation

• 9 Month salary to be negotiated based on experience and qualifications

• 85% of lesson revenue

• Tournament allowance

• Included in the Gratuity Pool

Benefits/Perks

• PGA of Canada dues reimbursed (payable at end of the season)

• Playing privileges

• Equipment and clothing

• Use of a Trackman 4 Launch Monitor for teaching

• Food and Beverage discounts

Course Website

<span lang="EN-US" style="font-size:11.0pt"><span style="line-height:107%"><span style="font-family:&quot;Calibri&quot;,sans-serif"><a href="https://www.silverspringsgolfclub.com/" style="color:#0563c1; text-decoration:underline"><span style="font-size:12.0pt"><span style="line-height:107%"><span style="font-family:&quot;Arial&quot;,sans-serif">www.whitetailgolfclub.ca</span></span></span></a></span></span></span>

Employment Duration

This is a seasonal position with an anticipated start date as early as March 20th, and will continue for approximately 9 months.

Contact Information

Interested candidates are invited to email their resume and cover letter to derek@whitetailgolfclub.ca by April 15th, 2023.

Only successful candidates will be contacted.