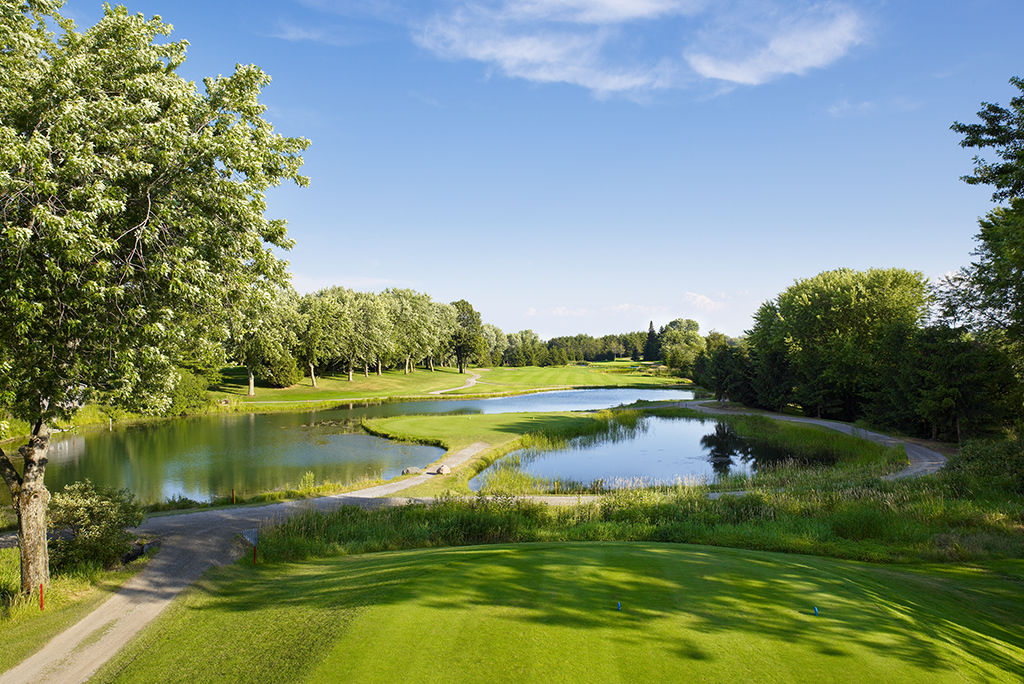 Assistant Golf Professional: The Royal Ashburn Golf Club
The Royal Ashburn Golf Club is seeking the services of an Assistant Professional to assist the Head Golf Professional & Director of Instruction in the management of the facility's day-to-day golf operations. This hybrid position will give the ideal candidate an opportunity to oversee a Championship Golf Course with an active Membership, Cabin & Tournament Bookings and the chance to be a Junior Leader with Royal Ashburn's new Performance Centre & Academy.
About Course
The Royal Ashburn Golf Club was established in 1962 and was originally designed by our late founder Wilson Paterson. The Royal Ashburn Golf Club has hosted many provincial and national events including the Canadian Tour FALL Qualifying School for 35 consecutive years. It is a picturesque and challenging course that provides exceptional customer service and an unrivaled experience for members and guests.
Location

The Royal Ashburn Golf Club - Ashburn, ON

Posted

2023-11-06

Deadline

2023-12-15

Job Summary

The ideal candidate will be responsible to supervise and manage golf operations in the absence of the Head Golf Professional. All duties of the position shall be performed with a commitment to the highest level of customer service and total satisfaction of all members and guests, which will include, but are not limited to checking in golfers, handling cash, maintaining control of the tee sheet, organizing tournaments and leagues, creating a robust junior program, overseeing golf operations, and developing good relationships with members.

This hybrid position will also have the candidate working along side the Director of Instruction and be the liaison of the new Royal Ashburn Performance Centre, Golf Academy and the Pro Shop.

Responsibilities

Ensure all members, guests and everyone who walks through our facility a positive experience. No exceptions!
Assist in the management of the practice facility.
Work alongside Director of Instruction and facilitate teaching curriculum to suit the skill level of the players to ensure maximum development.
Responsible for proper cash handling procedures as well as making sure that all standards of operations are met.
Maintain and maximize the tee sheet and ensure all guest fees and data is collected.
Respond to inquiries and book tee-times for members and visitors, helping them do it online when assistance is required.
Focus attention on members and guests needs and remain calm, professional, and courteous at all times.
Help organize and promote Club Tournaments and other special events/functions at the Club.
Work with the Head Professional and Marketing Department to keep members and guests informed about upcoming events, promotions and club news.
Assist with the overseeing of outside golf operations including backshop and on-course starters and marshals.
Assist with inventory, including checking-in merchandise, monitoring inventory and sales and merchandising within the Proshop.
Perform close of business functions following guidelines and procedures established by the Club.
Ensure daily assignments are completed in their respective areas to meet Club standards.
Notify supervisors of member/guest complaints at the time they occur and resolve customer complaints as soon as possible.
Perform additional duties as may arise and as may be assigned.

Qualifications

PGA of Canada member in good standing
Empathy
Excellent communication and organizational skills
Self-Control
Strong interpersonal and problem-solving abilities
Patience
Highly responsible & reliable
Confidence Ability to work cohesively as part of a team
Communication skills
Leadership skills
Effective listening
Multitasking ability Attentiveness
Friendly and professional demeanor
Time management
Customer-service oriented
Willingness to improve
Strong attention to detail
Knowledge of TrackMan, Golf Genius and Club Fitting a great asset
Willingness to learn and grow within our organization
Product knowledge

Compensation

$45,000 - $60,000 includes Salary, Coaching, Junior Camp & Club Fitting Revenue
Excellent opportunity to grow – especially within our new Performance Centre & Golf Academy
Potential for Annual Bonus on performance

Benefits/Perks

Flexible Schedule
Off-season - majority hours in Pro Shop
Peak season – majority hours on the Range
Meal Discount
Playing Privileges
Stay Equipment & Apparel Package
Mentored by Head Professional & Director Of Instruction to help grow as a Professional

PGA of Canada Specialization

Golf Operations

Course Website

https://royalashburngolfclub.com/

Employment Duration

Full-time Seasonal (February 1st to November 30th, 2024) with opportunity for 12 months with indoor simulator in Fall of 2024

Hybrid Schedule working in Pro Shop off-season & the Performance Centre in peak-season

Contact Information

Qualified applicants are required to submit their resume and cover letter to:

Attention: Justin Hawe – Head Golf Professional jhawe@royalashburngolfclub.com

The Royal Ashburn Golf Club is an equal opportunity employer and is committed to creating an accessible and inclusive organization as well as providing barrier-free and accessible employment practices in compliance with relevant legislation. Should you require code-protected accommodation through any stage of the recruitment process, please make them known when contacted and we will work with you to meet your needs. Disability-related accommodation during the application process is available upon request.