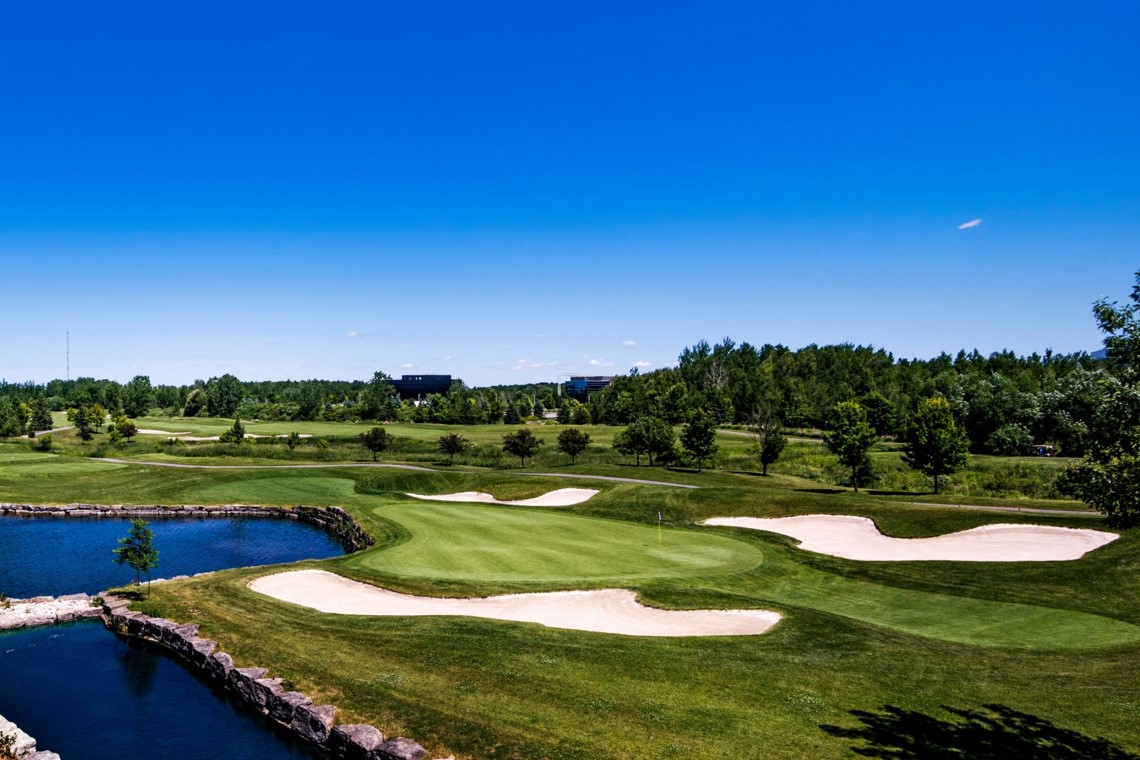 Assistant Golf Professional: The Marshes Golf Club
Reporting to the Head Golf Professional, the Assistant Golf Professional will have a strong customer service skillset, and an emphasis on enhancing the overall golf experience at The Marshes.

They will take a lead role in organizing the Men's, Ladies and Junior league and programs.
They will provide a high level of organization and focus in order to successfully manage the fast paced work environment.
They will play a lead role in the organization of the Pro Shop, Golf Academy and the training and mentorship of our partners.
Location

The Marshes Golf Club - Kanata, ON

Posted

2023-11-13

Deadline

2023-12-31

Job Summary

The Assistant Golf Professional is responsible for helping out with all aspects relating to the daily golf experience of our guests from arrival through departure.

The golf experience at the Marshes Golf Club will be one that our guests will cherish for a lifetime. The Marshes is recognized as the top public golf course in Ottawa, with limited membership, which is located in the technology park in Kanata, Ontario. The Club has hosted many major events including multiple World Junior Girls Championships, along with the 2016 Ontario Senior Men's Amateur Championship

Responsibilities

• Direct, manage and organize Ladies League Program, assist in the Men's League

• Assist in hiring, training, mentoring and motivating our customer service partners

• Supervise all partners and ensure that they provide excellent customer service, educated on club policies and procedures, informed of upcoming events, supply information to our members and guests relative to the experience, and convey an image the reflects the high standards of the entire organization

• Assist in supervising the Pro Shop Operation which is defined as merchandising product, organizing the golf fixture list (including developing & managing starting times), group bookings and all activities regarding the POS, managing inventory

• Assist with Competitions, Events and Leagues

• Monitor Golf Canada Handicap System

• Educate partners and is responsible for keeping work areas clean and maintained such as equipment, work stations, fixtures and furnishings

• Manage and organize our club rental fleet

• Implement all policies and plans established by the Head Golf Professional relating to the Pro Shop operation • Over look scheduling all Pro Shop partners and outside partners

• Conduct the Health and Safety Monthly department checks and participate in the Monthly Health and Safety Committee Meetings

• Other related duties as required

Qualifications

• Professional Golf Association (PGA) of Canada member in good standing

• Available to work shift work, including mornings, evenings, weekends and holidays

• Willingness to participate in all golf tournaments and special events

• Asset: three years of experience working in golf clubs

• Ability to multitask with good attention to detail

• Must be customer/guest oriented and a team player

• Must be proficient with Microsoft Office and general computer software

Compensation

• Competitive Compensation

• Lesson Profit Sharing

• Year Round Employment

• Room for Advancement

• Meal package Allowance

• Clothing Allowance

• Equipment Allowance

• PGA of Canada Dues Paid

• Staff Pricing Program

Benefits/Perks

Perks and Benefits listed above.

PGA of Canada Specialization

Teaching

PGA of Canada Specialization

Coaching

PGA of Canada Specialization

Golf Operations

PGA of Canada Specialization

Management & Leadership

Start Date

2024-04-01

Course Website

https://www.marshesgolfclub.com/

Employment Duration

Permanent, Full-time

Contact Information

Please apply in confidence to: