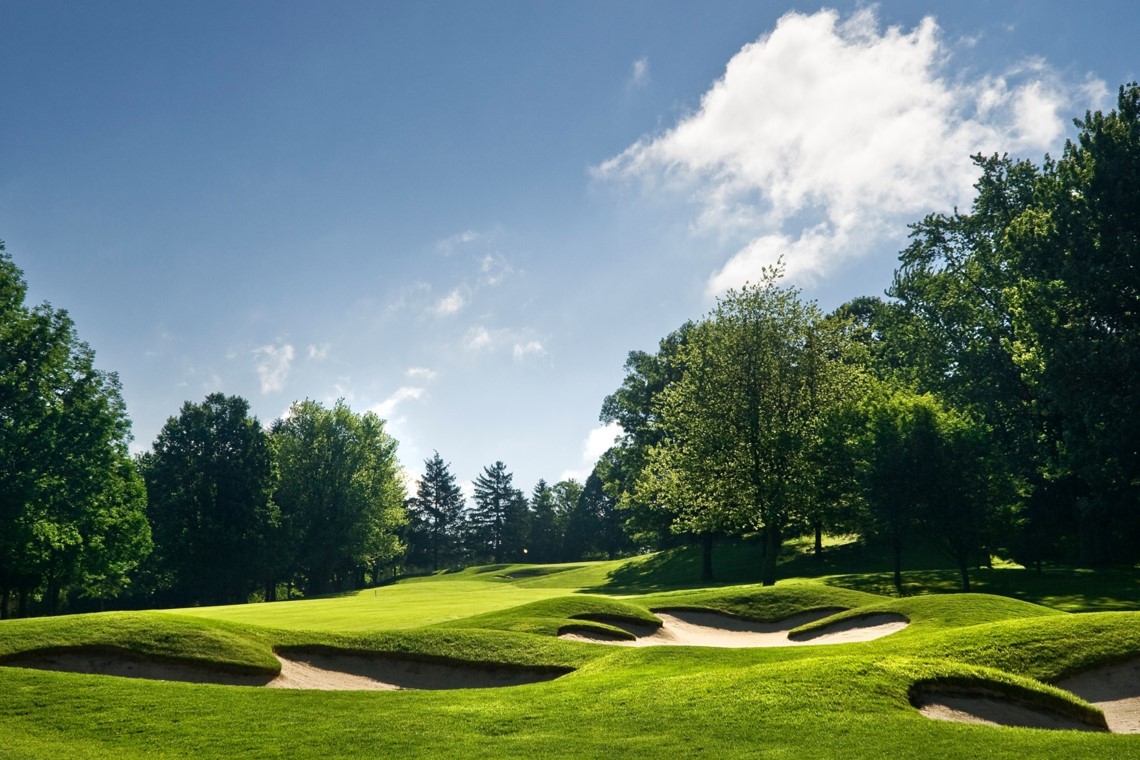 Assistant Golf Professional: Brantford Golf & Country Club - Brantford, ON
Historic, Breathtaking and Smart… All of those words could be used to describe Brantford Golf and Country Club, one of Canada's most venerated golf courses.
With a stately modern clubhouse and a timeless golf course designed by Nicol Thompson and his brother Stanley, Canada's greatest golf architect, Brantford has aged to near perfection. The mix of holes offers variety and nuance not regularly seen on other classics. That's probably why, nearly a century after the firm of Thompson, Cumming and Thompson laid out the initial holes, it remains one of Canada's golfing jewels.
"I think Brantford is spectacular—certainly among the twenty best courses in the province," writes golf course critic Marc Saltzman.
"In my opinion Brantford has the best set of par threes in Ontario," says Ian Andrew, a member of the American Society of Golf Architects.
In the words of Alena Sharp, an LPGA player who learned the game at Brantford, the course "has everything."
Location

Brantford Golf & Country Club - Brantford, ON

Posted

2022-11-18

Deadline

2022-12-31

Job Summary

To assist the professional staff manage the day to day operations of the golf course and the pro shop.

The assistant Professional will provide exceptional service to the membership and to take on a leadership role running events/leagues and managing the golf shop inventory

Responsibilities

The Assistant Professional will assist in managing all golf and golf-related activities and business.

Specific Responsibilities may include but not be limited to:

Plans, promotes, and directs golf activities
Implementation of policies and procedures
Maintain and oversee a profitable merchandise concession and club repair program that is consistent with patron demographics and needs
Rental of power golf carts for members and guests.
Managing the tee time reservation system, the starter's function, and the 1st tee.
Monitors and acts on complaints regarding pace of play and conduct on the golf course.
Assists members with the handicap system.
Track and verify all players and guests, golf carts and applicable charges thereafter, and reconcile charges on a daily basis.
Assists with starting golfers on the 1st tee.
Organizes, promotes, and conducts club tournaments and related events.
Assist with overseeing the outside and backshop area.
Adheres to Employment Labor laws; WSIB and Health and Safety regulations
Interprets and enforces club rules and regulations laid out by the Board of Directors
Consults with the Head Golf Professional and Golf Committees about golf course and all golf related activities.
Cooperates with the Grounds Superintendent and other department heads pertaining to all golf activities.

Qualifications

PGA of Canada Member in Good Standing
Experience using Jonas Management Software
Experience using Golf Genius Tournament Software
Experience using GGGolf tee time management
Strong knowledge in Microsoft software (Word, Excel, Publisher)

Compensation

• Compensation will be commensurate with experience

Benefits/Perks

• 5 Day work week

• Equipment Package

• Clothing Allowance

• Food Allowance

• PGA of Canada Dues Paid

• 100% of lesson revenue

• Share of all clinic and camp revenue

Course Website

Employment Duration

April 1, 2023 – November 12, 2023

Contact Information

Apply to: Dan Poort, Head Golf Professional - Brantford Golf & Country Club - Phone: (519)-756-6880 Email: DPoort@brantfordgolf-cc.com

Accommodation

We are an equal opportunity employer, and we are committed to creating an accessible and inclusive organization as well as providing barrier-free and accessible employment practices in compliance with the Accessibility for Ontarians with Disabilities Act (AODA). Should you require Code-protected accommodation through any stage of the recruitment process, please make them known when contacted and we will work with you to meet your needs. Disability-related accommodation during the application process is available upon request.