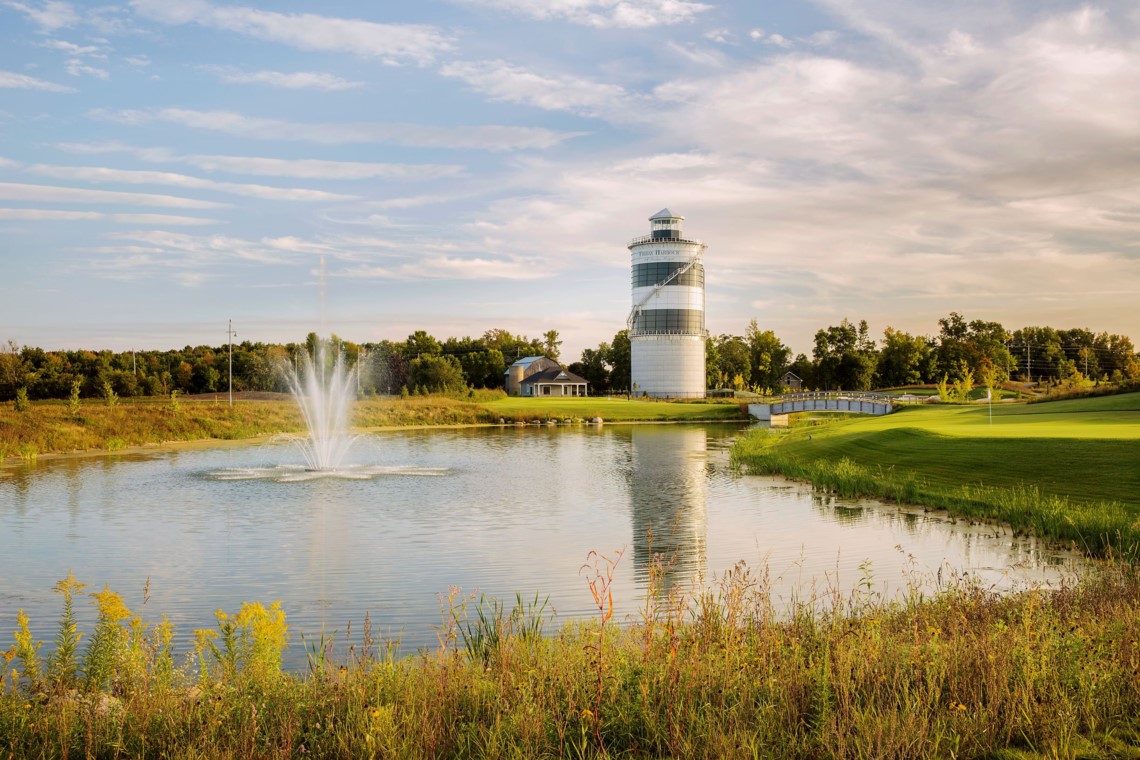 Assistant Professional
Location

The Nest Golf Club at Friday Harbour Resort - Innisfil, Ontario

Posted

2022-05-20

Deadline

2022-06-24

Job Summary

The primary responsibility of the Assistant Golf Professional is to assist in providing golfers an exceptional experience. Additional responsibilities include assisting with leading golf operations and spearheading the development of The Nest's instructional programs.

Responsibilities

Assist the Head Golf Professional with overseeing the Pro Shop and Golf Operations
Assist with overseeing daily department operation, including start of shift briefings, daily assignments, tee times, and end of shift cash remittances
Organize, promote and deliver effective instruction for members and guests ensuring that participant needs are identified
Key departmental contributor for coaching, custom fitting and repairs and providing expert advice
Accountable for maintaining the merchandise in the Pro Shop including the receipt, display and inventory control of items
Responsible in assisting with the promotion and sales of merchandise in the Pro Shop
Assist in the organization and execution of all club leagues, events and tournaments
Prepare, attend and contribute to departmental and organizational meetings as required
Assist with developing the facility's reputation of consistently delivering high quality customer service
Serve as an individual contributor and department role model by performing technical or functional job duties
Coordinate tasks and work with other departments to ensure that the department runs efficiently
Coach and counsel associates on work related concerns and issues to ensure satisfaction and productivity
Maintain The Nest Golf standards and member satisfaction
Compliance with all safety regulations of assigned tasks, and ensure a clean and safe working environment with active participation in the health and safety program
Adhere to all environmental policies and programs as required
Other duties as assigned

Qualifications

University degree or college diploma preferred in a related field
Competence with ChronoGolf and Golf Genius considered an asset
Private club experience considered an asset
Member in good standing of the PGA of Canada
Successfully completed Instructor of Intermediate Golfer Certificate or equivalent
Competence in the rules of golf and handicapping
Experience successfully coaching clients of different ages and skill levels, individual and groups
High level of knowledge and expertise pertaining to the game of golf
Smart Serve Certification
Must possess excellent customer service skills
Must be computer proficient. Preferred candidate will have previous experience with golf club management software, Microsoft Word and Excel
Strong verbal and written communication skills
Detail-oriented and works with a high degree of accuracy
Ability to multi-task in a fast-paced environment
Must be extremely responsible with integrity and ability to maintain confidentiality and discretion

Working Conditions

Must be able to work flexible hours including evenings, weekends and holidays
Required to move, lift, carry, pull and place objects weighing less than or equal to 50 pounds without assistance
Stand, sit or walk for an extended period or for an entire shift
Reach overhead and below the knees, including bending, twisting and pulling
Move over sloping, uneven or slippery surfaces
Significant exposure to varying weather conditions
Will encounter obnoxious smell from waste water, gasoline and diesel fuels
Will encounter hazardous materials, dangerous or toxic substances and chemicals
May encounter excessive noise from boat engines and equipment
Work area is located alongside deep water

Compensation

PGA of Canada Specialization

Golf Operations

Course Website

Employment Duration

Contract - End date Oct 31, 2022

Contact Information

Friday Harbour is an equal opportunity employer committed to hiring a diverse workforce. Friday Harbour is also committed to providing accommodations for people with disabilities. Upon request by the applicant, accommodation will be provided in all parts of the hiring process. Please contact the Human Resources department with any accommodation requests.