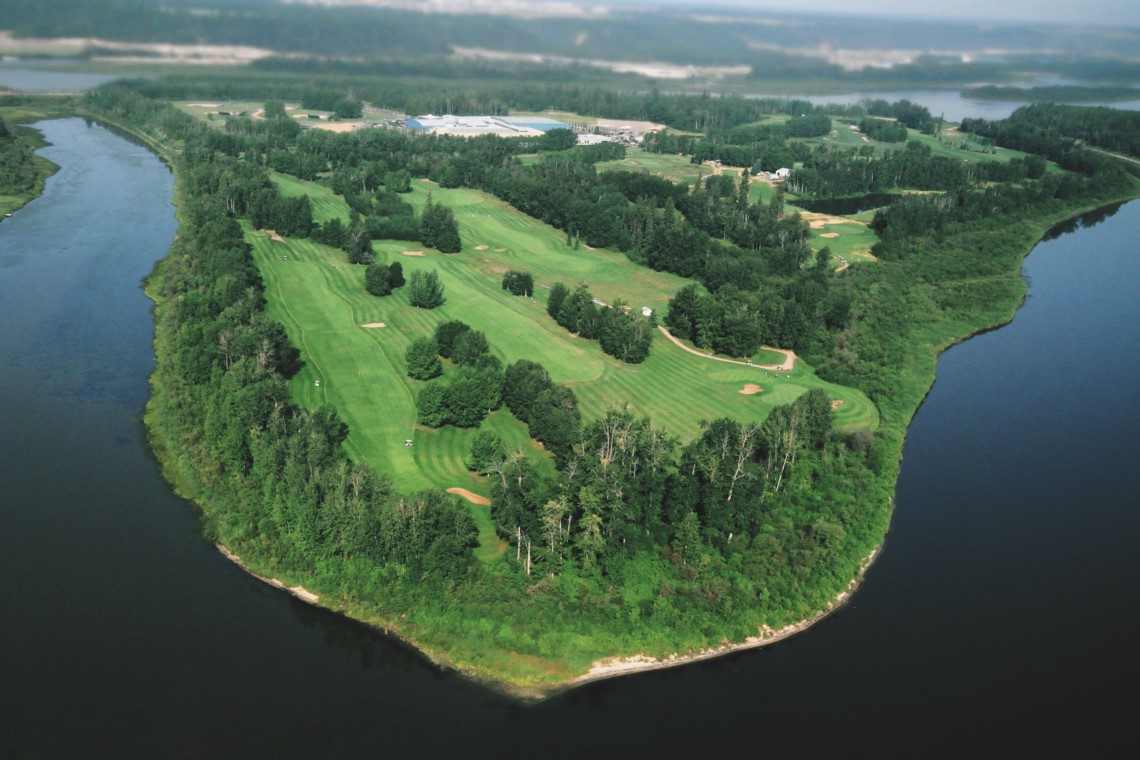 Assistant Golf Professional - Miskanaw Golf Club
Miskanaw Golf Club features a contemporary and challenging 18-hole course nestled amongst a backdrop of boreal forest and the Athabasca and Clearwater rivers.
The club is one of the founding amenities of MacDonald Island Park and remains a classic treasure of the community. Rich in history, the origins of the Miskanaw Golf Club date back to 1966 and a meeting between representatives of the community and the Adult Vocational Training Centre (AVC).
Location

Miskanaw Golf Club, Fort McMurray

Posted

2022-09-16

Deadline

2022-11-18

Job Summary

The Assistant Golf Professional reports to the Head Professional carrying out the day-to-day responsibilities of the Golf department. The Assistant Golf Professional will demonstrate excellent communication skills, leadership, and the ability to execute all duties laid out at Miskanaw.

Responsibilities

• Assists in scheduling and administration of all internal and private events and functions at the Golf Club.

• This position is integral in the maintenance and administration of daily inventory management and daily pro shop duties.

• Assists in organizing tournaments and assigns various duties for coordinating club and private events.

• Supervises and sets goals for back shop and pro shop.

• Liaises with club members, golf professionals, guests and staff.

• Coordinates and conducts club events, tournaments, and other member events as required.

• Generates sales and inventory on a regular basis for the Golf Department and provides accurate and timely reports for Head Golf Professional.

• Designs, formats and instructs Junior golf lessons.

• Sanitizes and maintain a clean pro shop and back shop area.

• Provides specialized fitting of equipment.

• Experienced golf instructor with high level of self-motivation to grow our clientele base

• Maintains the golf cart fleet, keeping them clean, fuelled and has an organized system with the mechanics to keep them in good working order.

• Assists in preparing pro shop and back shop for spring opening and fall closing.

• Ensures that all product costs are netted down to continue to maximize profit.

• Maintains and acquires full product knowledge of inventory in Pro shop.

• Performs all other related duties as assigned.

Qualifications

Education & Experience

• High School Diploma or GED equivalent.

• PGA of Canada certification and member in good standing.

• One (1) year of previous work experience as back shop or pro shop position.

• For teaching, must complete all required PGA of Canada workshops and educational requirements.

• 2+ years' experience in trackman or other golf teaching software. Knowledge,

Skills & Abilities

• Strong organizational and time management skills.

• Intermediate/advanced understanding of golf and its rules.

• Excellent verbal and written communication skills.

• Proficient in computer applications, specifically Excel, and proficient use of Point of Sale (POS) Ability to multitask and work independently.

• Excellent customer service skills.

• Any custom club fitting, club repair, instructional seminars.

OTHER REQUIREMENTS:

• This position may require travel between our various facilities within the Wood Buffalo Region.

• Valid Class 5 Driver's License required.

• Provide a criminal record with vulnerable sector check for review and acceptance.

WORKING CONDITIONS:

• This position requires a flexible schedule including statutory holidays, early morning, late night, and weekend work. Hours of work will vary based on business needs and golf course requirements.

• Job involves working under variable temperature conditions and noise levels, in indoor and outdoor settings. • This position may include heavy lifting of supplies and equipment up to 50 lbs.

• This position requires use of standard office and golf equipment.

SAFETY:

All employees are responsible and accountable for Regional Recreation Corporation's health and safety policy. All employees at every level should be familiar with the requirements of the Alberta Occupational Health and Safety legislation as it relates to their work processes. The employee is expected to adhere to all company policies and to act as a role model in the adherence to policies. These statements are intended to describe the general nature and level of work involved for this job. It is not an exhaustive list of all responsibilities, duties and skills required of this job.

Compensation

Starting Salary: $60,000.00

Cost of Living Allowance (COLA) Annually: $13,200.00

Benefits/Perks

A comprehensive benefits plan including Extended Health & Dental
RRSP Employee & Employer Contributions
Facility Membership Credit
Employee Assistance Program
Staff Discounts
PGA of Canada dues allowance
Excellent teaching and clinic opportunities- (new 4-hole reversible loop practice facility opening in 2023)

Course Website

https://www.miskanaw.ca/

Social Media Page(s)

https://www.facebook.com/MiskanawGolfClub/

https://www.instagram.com/miskanawgolfclub/

https://www.instagram.com/miskanawgolfclub/

Employment Duration

Permanent (full-time), Year-round

Contact Information

Chris McKenzie | Head Golf Professional | Regional Recreation Corporation of Wood Buffalo

1 CA Knight Way, Fort McMurray, AB, T9H 5C5

C: 780-598-4364 | chris.mckenzie@rrcwb.ca