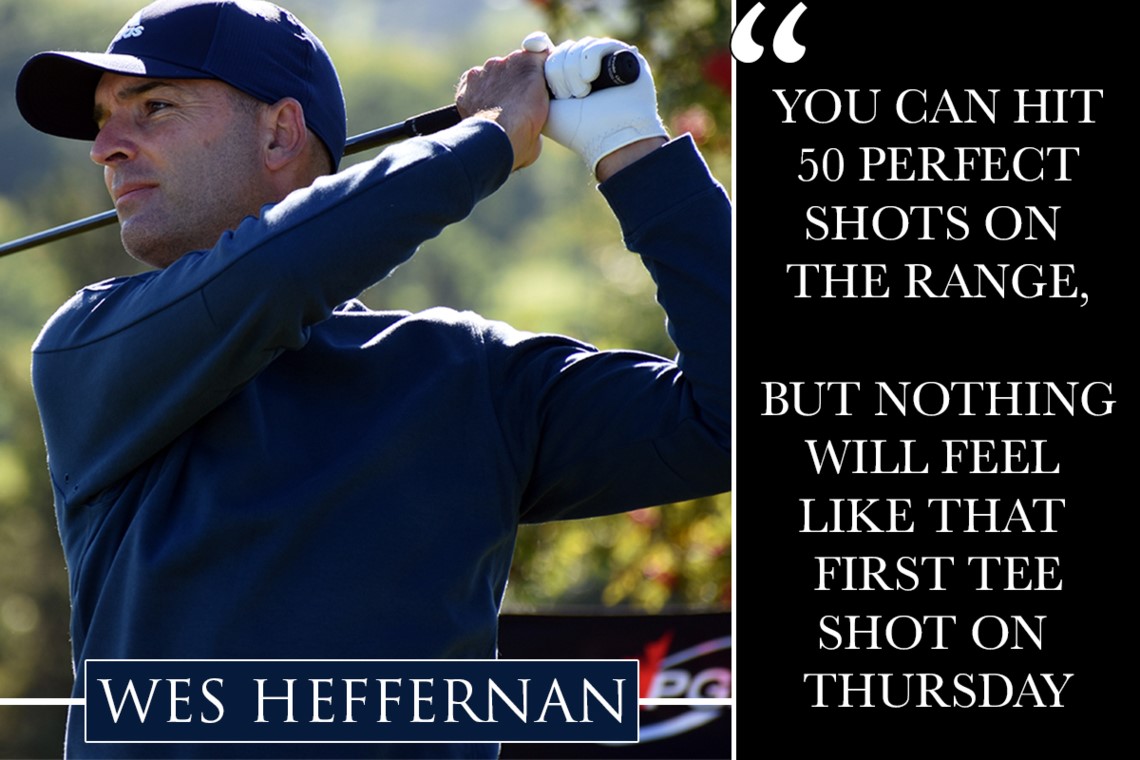 Wes Heffernan set to represent the PGA of Canada this week at the RBC Canadian Open
PGA of Canada Professional playing on exemption due to top-ranking on the PGA of Canada Points List
By: Brendan Stasiewich, PGA of Canada
4008 days; that will be the amount of time between Wes Heffernan's final putt on Sunday at the 2011 US Open - his last tournament on the world's biggest stage – to this Thursday, when he will strike his opening tee shot at the RBC Canadian Open.
Much like the #1 song on the Billboard Chart when he played his last PGA TOUR event, the Calgarian hopes to be 'Rolling in the Deep' this week at St. George's Golf & Country Club in Toronto. We should specify; deep under-par, and not buried in the devastatingly deep rough players are set to face this week.
While many things have changed since June of 2011, a few things have remained the same: Heffernan's silky-smooth swing and ever-steady composure. If he can settle in quickly, he will feel right at home.
"The hard part is going to be getting into that comfort level again, not just playing a tournament, but a PGA TOUR tournament, you can't replicate that anywhere," says Heffernan, who finished just one point ahead of fellow Calgarian Riley Fleming to earn the exemption. "It's not the game that will be an issue, it's getting into the right headspace as quickly as I can.
"You can hit 50 perfect shots on the range, but nothing will feel like that first tee shot on Thursday," he added.
The PGA of Canada Points Ranking is based off the past three years of competition in PGA of Canada National Championships and select Zone events (2020 events did not count because of all National events being cancelled due to COVID-19). In that time, Heffernan has won two events and placed within the top-10 in 11 of the 12 tournaments.
Prior to this week, Heffernan says he has played this golf course one time – 22-years ago – "that isn't going to help me much," he says with a laugh.
However, following his arrival this past weekend, Heffernan joined old friend David Hearn for a round and has played 27 more holes at St. George's over the past few days to get prepared. The course, he says, couldn't be better.
"I can't recall a golf course in better condition than this course, the fairways are some of the best ever," says Heffernan. "Before this week I had only played six rounds this year, but we have a facility and it's not like I haven't been hitting golf balls the past six months. I'm just trying to get the short game in shape as quickly as possible."
In total, Heffernan has played in 10 PGA TOUR events, six of them being Canadian Opens. While he is still seeking his first made cut at the National Championship, he has been playing some of the best golf of his career in his 40s, finishing as the runner-up at the PGA TOUR Canada's ATB Financial Classic in both 2017 and 2019.
This will be Heffernan's first time playing a PGA TOUR event as a PGA of Canada member, and our eyes will be squarely on him when he hits his opening tee shot on Thursday.
Heffernan is set to begin his opening round at 2:12 P.M. on Thursday, with his second round following on Friday at 9:12 A.M. local time.