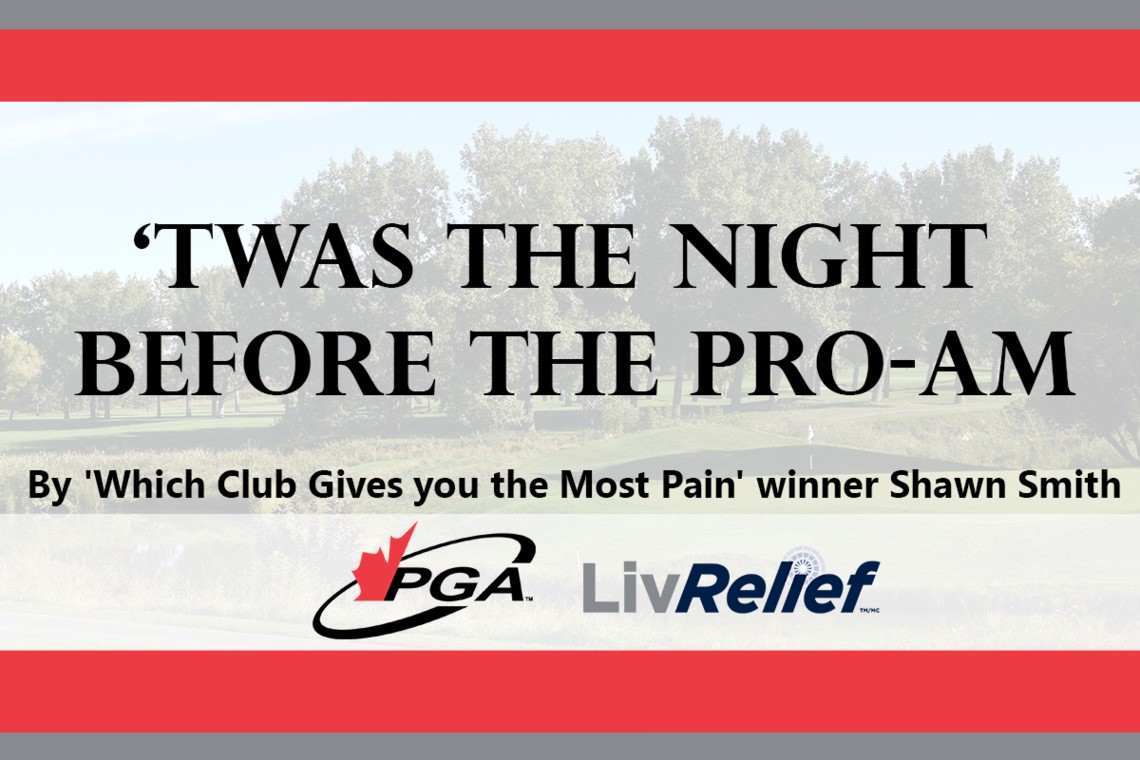 'Twas The Night Before the Pro-Am
The below poem was submitted by Deer Valley Golf Club Apprentice Professional Shawn Smith as part of the LivRelief 'Which Club Gives You the Most Pain' Contest. The top three submissions were given a new club courtesy of TaylorMade.
'Twas the night before Pro-Am, and all through the range;
My driver was slicing, ever so strange;
My alignments were set up with the greatest of care;
In the hopes that my ball would sail straight through the air;
My caddie gave up and went to the bar;
Fed up with my drives, neither straight, nor far;
I retired for the night and dreaded the 'morrow;
Fell to sleep with sadness , fell to sleep with sorrow;
All of a sudden there arose such a clatter;
I sprang from my bed to see what's the matter;
I went to the window and pulled back the curtain;
My eyes deceived me, of this I was certain;
To what did my sleepy eyes appear?;
The ghost of Carl Spackler, drinking a beer;
Hovering from my window a few feet away;
I could see quite clearly he had something to say;
"Help me Carl. My slices are high and my hooks are all ducked";
He belched then responded, "Well it looks like you're...";
"Don't say it Carl! Isn't there hope for me?";
As he floated away he broke wind with glee;
"With that driver in your bag you'll never be free!";
Hitting fairways would be glorious indeed-;
Perhaps a new driver is what I need…..
Enjoy your new TaylorMade driver, Shawn!