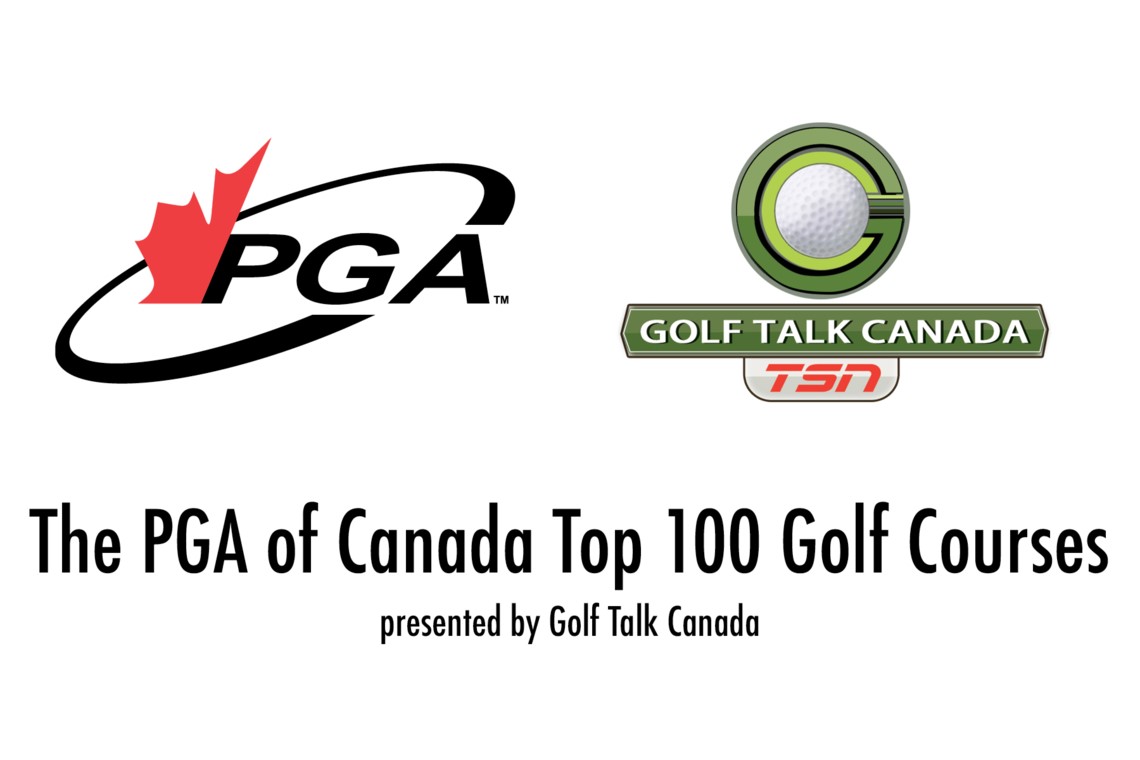 The PGA of Canada's Top 100 Golf Courses presented by Golf Talk Canada
In partnership with Golf Talk Canada, the PGA of Canada is proud to unveil its Top 100 golf courses in Canada initiative.
The PGA of Canada Top 100 presented by Golf Talk Canada will feature the top 50 public/resort and top 50 private venues across the country as voted on by PGA of Canada members.
"We are so excited to have our more than 3,600 PGA of Canada members from across the country come up with a list to call their own," said PGA of Canada CEO Kevin Thistle. "Each PGA of Canada member will put forth his or her top 10 private courses in Canada as well as his or her top 10 public/resort courses."
PGA of Canada members will be able to begin voting on September 18th until closing on October 18th. To vote click
HERE
"I love lists, I love the debate and I think it's overdue for a list the PGA of Canada members from coast-to-coast can call their own," said Golf Talk Canada Radio and TV host Mark Zecchino. "Golf Talk Canada has partnered with Golf Canada and Golf Ontario in multiple activations over the years, and I couldn't be happier that we found a way to help the PGA of Canada bring this list to its' membership and to our audience."
As part of the partnership, Golf Talk Canada will be on site at various PGA of Canada national championships throughout the summer recording "Who Did You Vote For?" segments for the radio and TV shows.
In the month of November, a full one-hour special on Golf Talk Canada TV will unveil the entire list digging deep into the top private and public/resort golf courses in Canada according to PGA of Canada members.
Currently, in Season 9 of radio and Season 5 of television, Golf Talk Canada is the country's only nationally syndicated Golf talk radio and television program on the TSN network. Hosted by PGA Tour Radio play-by-play announcer Mark Zecchino, and Canadian Golf Hall Of Fame Member Bob Weeks, Golf Talk Canada can be heard every Saturday morning live from 8-10 a.m.ET on TSN 1050 Toronto, TSN 1150 Hamilton and all TSN mobile and internet applications, including the iHeart Radio app.
Golf Talk Canada can be heard at 8 a.m. CT Saturdays on TSN 1290 on a 60-minute delay in Winnipeg. Golf Talk Canada can also be heard across the TSN Radio Network in Vancouver on TSN 1040 and in Edmonton on TSN 1290 (check local listings).
Golf Talk Canada TV can be seen every Wednesday at 1 p.m. ET on TSN4, plus multiple airings throughout the week on across the TSN network.
Keep up with all things Golf Talk Canada, including the PGA of Canada Top 100 at www.golftalkcanada.com, as well on social media @GolfTalkCanada.