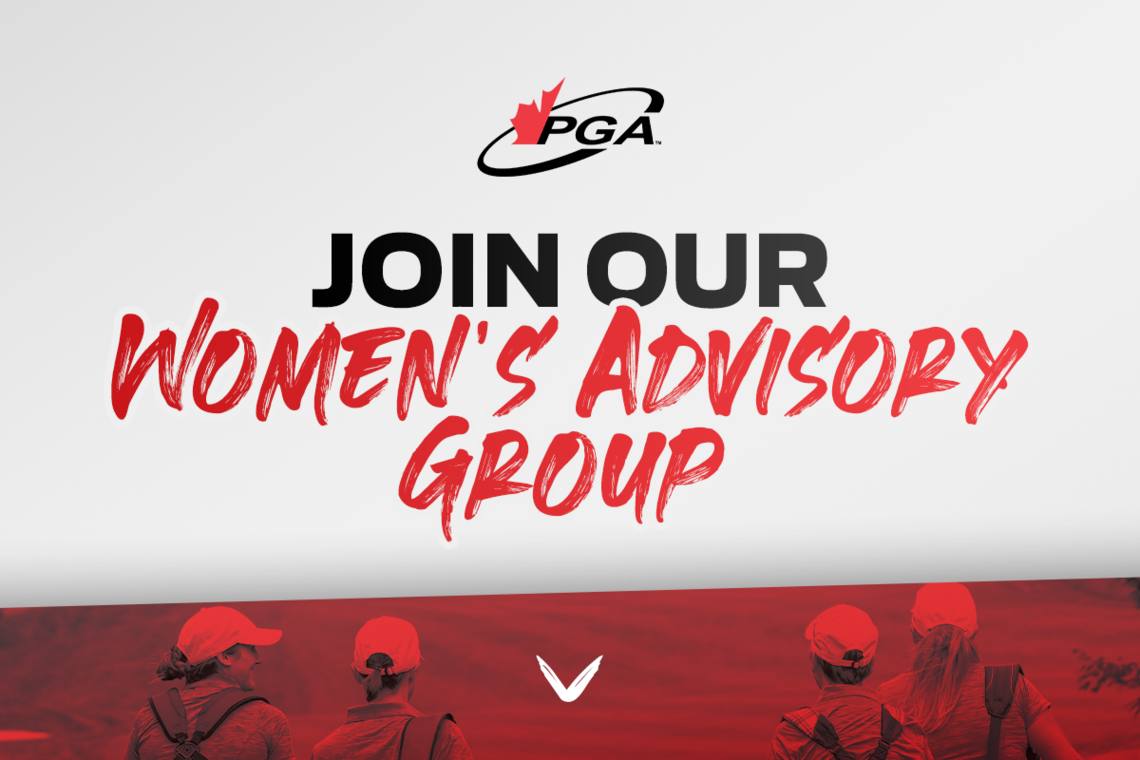 The PGA of Canada is seeking individuals to join its newly formed Women's Advisory Group
The Women's Advisory Group (WAG)
is being established to provide a platform for women's voices and perspectives, ensuring they have an active role in shaping strategies and initiatives to address gender inequality within the PGA of Canada.
The WAG, under the leadership of the Senior Coordinator, Education and Program Development, will serve as an advisory body accountable to the PGA of Canada's senior leadership team.
A key objective of the WAG is to support the success of women in the following domains:
Barriers for women entering PGA of Canada membership
Barriers for women to sustain a career within the golf industry
Barriers for women to advance their careers within the golf industry
Barriers for women to obtain leadership roles within the golf industry
Advisory Group members will have the following responsibilities and guidelines:
Engage in open and constructive discussions, sharing personal experiences, insights, and recommendations related to gender inequality issues.
Review and provide feedback on proposed policies, programs, and initiatives to address gender inequality.
Gather data, and analyse information relevant to gender equality, as required.
Provide input and advice on the design and implementation of awareness campaigns, training programs, and capacity-building activities.
Contribute to the development of reports, position papers, and recommendations for decision-makers and stakeholders.
Collaborate with other women's organizations and gender equality advocates to strengthen collective efforts.
Respect confidentiality when dealing with sensitive information or personal stories shared within the group.
We are seeking eight (8) individuals as follows to join the group:
4-6 female PGA of Canada Professionals
Up to two (2) individuals at large who are passionate about promoting gender equality, knowledge and experience in risk management, non-profit organizations, organizational sustainability, good governance, and policy and bylaw management.
Should the National Board have female members, one will be invited to join the group as well.
Note: Regional representation will be prioritized and the final selections will be determined by the Chair of the group.
Group members will be on a 12 month term and meetings will be scheduled monthly with additional ones being called on an as-needed basis.
If you're interested in joining the group please apply to Kate Lawson, Senior Coordinator, Education and Program Development, through the application link.
Applications will be accepted until 11:59PM on October 20, 2023.
Link to application