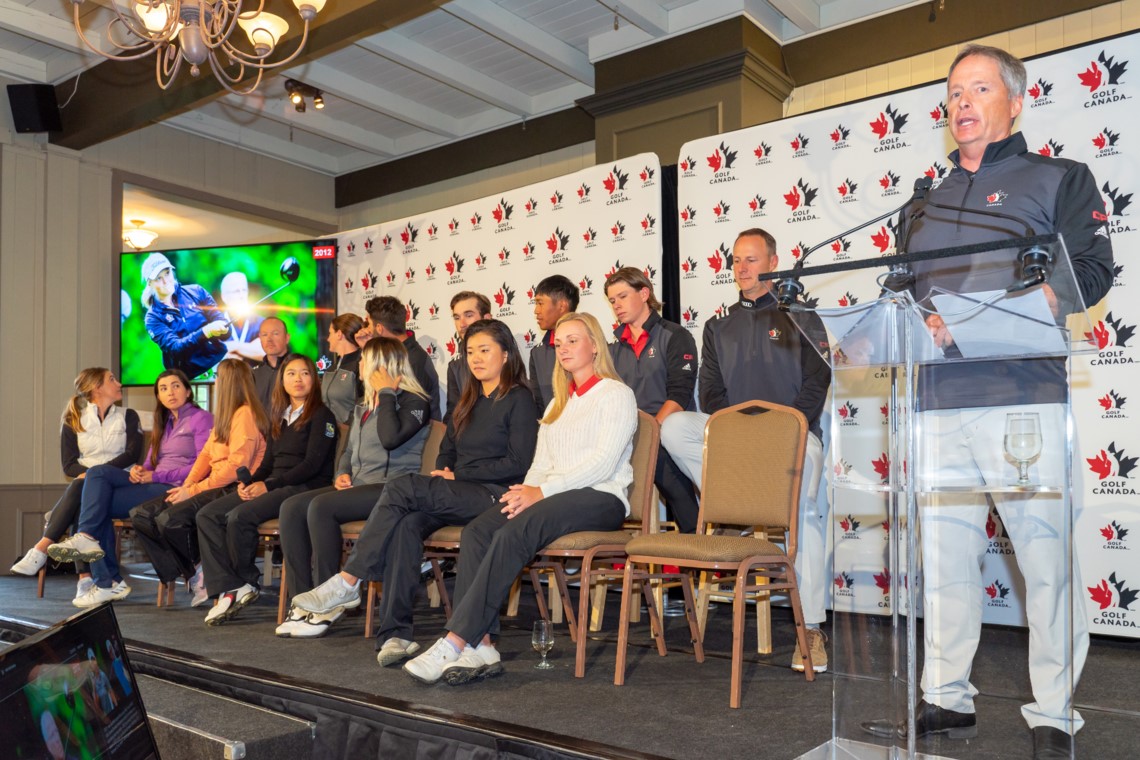 The 2019 Team Canada Media Day
Golf Canada held it's annual Team Canada Media and Partner Day earlier this week just north of Toronto at The Summit Golf & Country Club.
The day gives an opportunity for members of the media and Golf Canada partners to not only learn about the Team Canada program but to also interact with athletes, coaches and support staff.
Since the program's inception in 2003, Team Canada has evolved to what it is today—the national amateur team, national junior squad and the young pro squad.
At the helm of Team Canada are two PGA of Canada members—Derek Ingram and Tristan Mullally. A multiple PGA of Canada National Award winner, Ingram handles coaching duties for the men's teams; while Mullally, past Ben Kern Coach of the Year Award recipient, leads the women's teams.
The PGA of Canada's Chris Fry caught up both Ingram and Mullally (as well as Chris Crisologo of the men's amateur team) at the recent Team Canada Media and Partner Day and chatted about a myriad of topics including the evolution of the program, the role of the coach, the next wave of great Canadian players, the RBC Canadian Open and much more.
Watch below to see the chats.
To learn more about Team Canada, CLICK HERE.