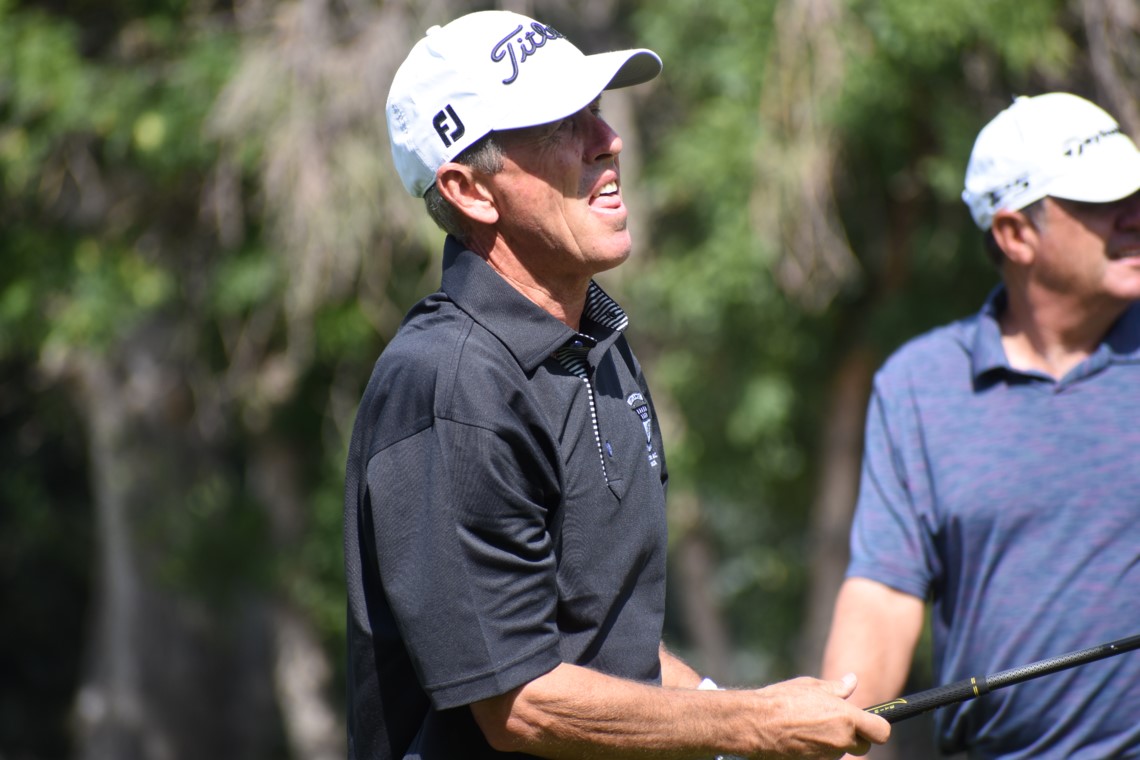 Six-time Champion Jim Rutledge leads PGA Seniors' Championship of Canada Presented by GOLFTEC by one after 64
(Medicine Hat, AB) - Expectations were high for six-time PGA Seniors' Championship of Canada Presented by GOLFTEC winner Jim Rutledge heading into this week's tournament at Connaught Golf Club in Medicine Hat, Alberta.
That's not only because of the Victoria, British Columbia natives resume at this event (his six wins trails only Canadian legend Moe Norman's mark of eight), but because just a few short months ago, Rutledge took home a second-place finish at the BetRegal PGA Championship of Canada hosted at Beacon Hall and was one of only two players in the field to finish every round at even par or better.
Firing 64 is a sure-fire way to exceed even the loftiest expectations.
"I think the key to the game was getting out of the gate quick," said Rutledge. "I made birdie on two and three and then made some more on five, six and seven to play the opening nine five under. Overall, I drove the ball well, hit a lot of greens and gave myself a lot of chances."
Since 2013, Rutledge has won this tournament every other year (2013, 15', 17' and 19'). With the 2020 edition of the event cancelled due to COVID-19, a win this week would keep that streak alive, and he's playing with the composure to make that thought a reality.
"I look forward to playing because I haven't been playing a lot," said Rutledge. "I'm looking forward to seeing all the guys, and I think the game is more enjoyable now. The grind has gone away compared to when I was playing on (various) Tours, it was a lot of travel and I've enjoyed staying home more."
Trailing Rutledge by one is Elbow Springs Executive Professional Scott Allred, who's eagle on the par-4 7th helped him to a first-round 65.
"I really like this course. I won the Alberta Junior here when I was 17, 45 years ago," said Allred with a smile. "The greens are really undulating, and you have to trust that you have to sometimes play the ball outside the cup and make a good stroke."
2021 is the first year with GOLFTEC on board as the presenting sponsor. GOLFTEC currently employs roughly 75 PGA of Canada members, and COO and Vice President Dean Larsen has been on site all week greeting players as the tournament's starter on the first tee.
Second round tee times will begin at 8 AM MT.