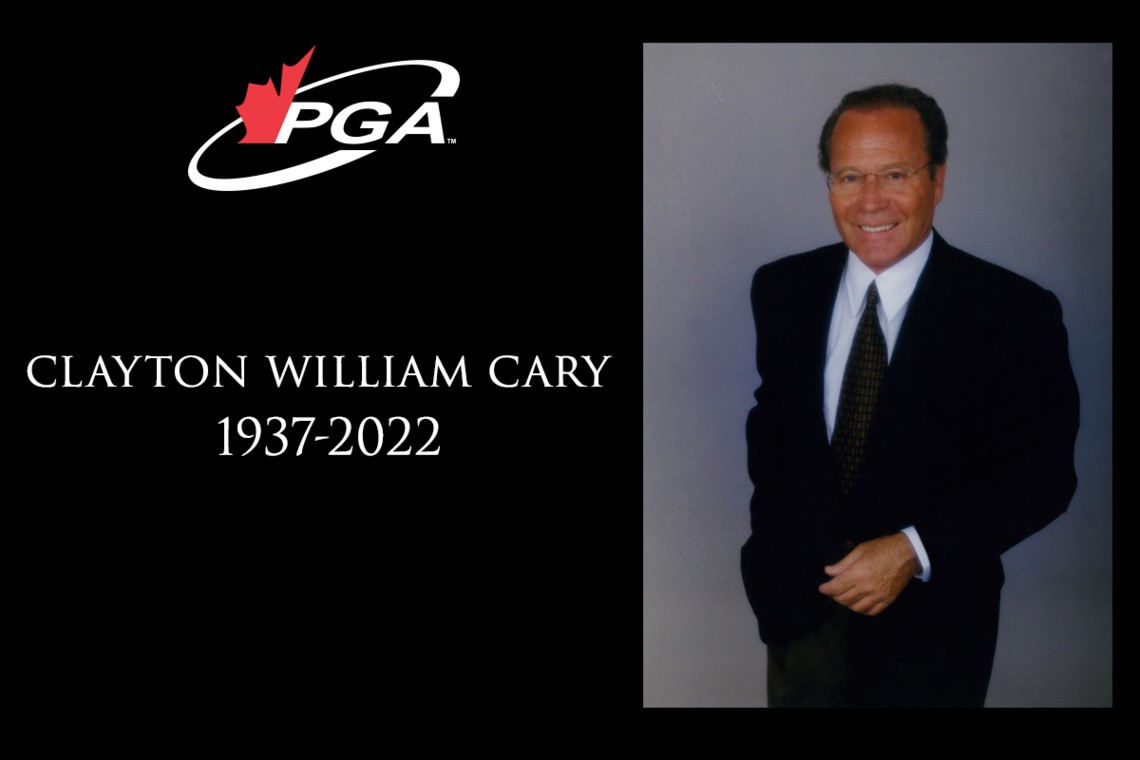 Remembering Clayton William Cary, a note from Kevin Thistle
August 10, 1937 - September 11, 2022
Tory Hill, Ontario
PGA of Canada Professional at Pickering Golf Club, then renamed Seaton Golf Club from 1962-2007, 45 years, all at the same golf course
---
Clayton or CWC, as I respectfully called him, was way more than a boss. He was my mentor and idol rolled into one.
He offered a young Scarborough boy a job in 1979, when I was 16, to gas power cars and clean washrooms. I quickly was promoted to stuffing tees and a ball marker in a baggie.
While attending university in 1984, Clayton had asked me if I wanted to turn pro, as he would sponsor me. Needless to say, 38 years later, the rest is history.
There was always business advice, and I was so fortunate that CWC would add more responsibility to my role on a yearly basis. One day, while playing the 10th Hole at Seaton together, he turned to me and said, "Don't just dream of being the Head Professional at this or any other course. Dream of being the GM, Owner or both."
To this day, I have never forgotten those words of wisdom. That was an era when there were very few PGA of Canada members who were also General Managers.
I remember the constant encouragement to get involved with the PGA of Canada as I became the Captain and subsequent President of the PGA of Ontario's Assistants Association. I then carried on sitting on the PGA of Ontario and PGA of Canada's National Board before I accepted my dream job - my current position.
I had the great fortune to speak at CWC's Celebration of Life this past Monday. I said to my many friends in the room that I am absolutely a better person for meeting Clayton Cary and I would not be where I am in my career without his guidance and support.
I miss you Clayton, but I know you're showing off your short game wizardry in Heaven.
- Kevin Thistle, PGA of Canada CEO