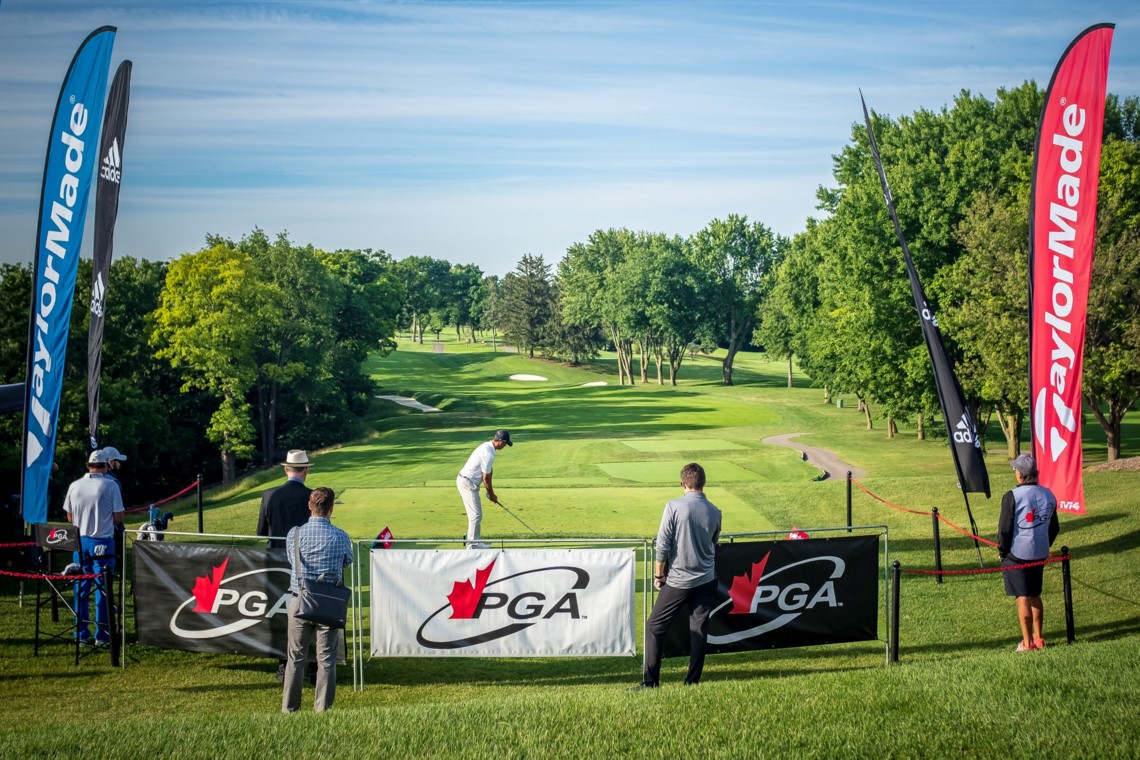 Recipients of the DCM Power Up Initiative Named
Recipients of the DCM Power Up Initiative Named
In partnership with DCM, the PGA of Canada is pleased to announce the five recipients of the newly created DCM Power Up Initiative.

Canadians Jennifer Ha, Hannah Hellyer, Valerie Tanguay and Selena Costabile, along with Sandra Angulo Minarro of Mexico have been pegged as the inaugural beneficiaries of the initiative.

"Building on our support of the DCM PGA Women's Championship of Canada, DCM is thrilled to announce the five women named as DCM Power Initiatives recipients," said DCM President and CEO Greg Cochrane. "Support for women's sport and women's golf, in particular, lags considerably behind the funding for men's golf in this country," he said, adding, "we believe DCM support can make a difference for many of these professional athletes to reach their goals of playing and winning on the LPGA Tour."

"Honestly, I can't even begin to tell you how grateful I am for this opportunity," said Costabile about being named one of the five DCM Power Up Initiative recipients. "All of the tools—from the mentorship, media training, financial backing and more—I'll be given over the next year will be so very helpful in helping me not only grow my professional golf career but as a person as well."

The five athletes were selected based on a set of guidelines and criteria created by the newly formed bursary committee. The committee included:
adidas Golf Canada General Manager Lesley Hawkins;
TSN anchor Natasha Staniszewski;
RBC Senior Vice President – Personal and Commercial Banking Kim Mason; and
DCM Chief Innovation Officer Chris Lund.
In addition to the monetary funding of athletes, committee members will bring a wealth of valuable tools to the table such as mentorship, training, financial planning and management from RBC, a wardrobe of apparel and footwear from adidas Golf, media training and personal branding from Staniszewski, and personal business tools from DCM.

"It was amazing to read so many impressive applications and it was challenging to narrow it down to what we feel are five very deserving recipients with diverse backgrounds," said Lund on behalf of the committee. "We hope these tools will help make their journey a little bit easier and we look forward to seeing them all at the DCM PGA Women's Championship next year."

Each DCM Power Up Initiative recipient also receives a minimum $5,000 bursary towards her 2019 LPGA Tour Q Series journey.