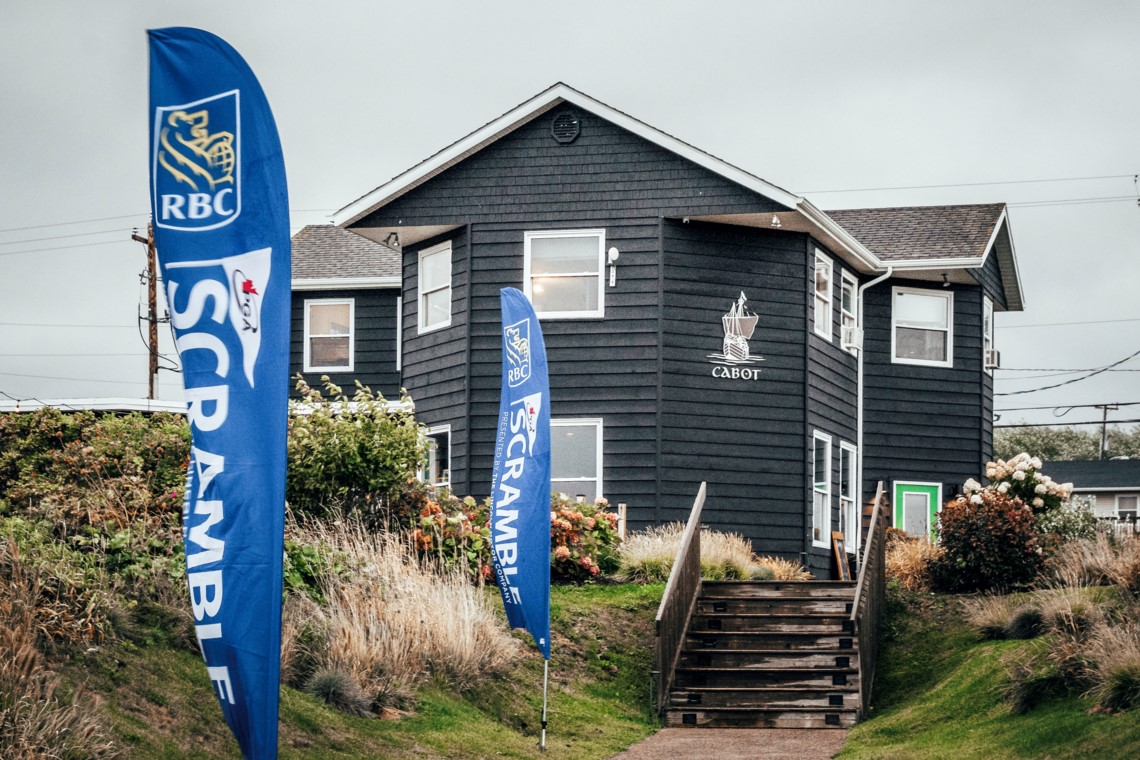 RBC PGA Scramble Program Updates
We have some exciting announcements about this year's RBC PGA Scramble presented by The Lincoln Motor Company that we wanted to tell you about, including the National Final returning to Cabot Links and Cabot Cliffs for the third consecutive year from October 5th-9th, 2019.
All Regional Final locations are in the last stages of being finalized and will be released within the coming weeks. For anyone who may be wondering, player registration will open on April 1st with the kick-off of the 2019 Masters. This year, we are anticipating close to 200 local events across the country—so keep checkingwww.rbcpgascramble.com to view the most up-to-date list of this year's local venues.
2019 UPDATES— We appreciate the efforts of everyone who filled out the survey, as our team has read every single one and we are implementing a number of improvements to the 2019 program based on that feedback and our observations in 2018:
As of 2019, players who are not members of Golf Canada affiliated golf clubs will be required to obtain a Gold Membership through Golf Canada. Golf Canada is no longer offering "bronze" accounts and only official Golf Canada Handicap Factors will be accepted at all stages of the competition
We are removing the middle yardage requirement for senior male competitors. Yardages will be adjusted this year to make it fair and reasonable for all male players and females will continue to play from a shorter yardage. We tested the Senior tees out over the last couple of years to try and make things as fair as possible for all skill levels, however, the confusion on secondary handicap adjustments coupled with many senior players not wanting to move up to the middle yardage will make for a smoother experience in 2019.
At the Regional Finals, all teams will be required to bring a volunteer scorer with them who will be assigned to a different group during the competition. On top of having a PGA of Canada Professional there to manage scoring, this will provide a secondary scorer and extra layer of integrity to the event for all players. This practice has been utilized for many years with our partners at the PGA of Australia in their Scramble and we look forward to bringing it to Canada. www.rbcpgascramble.com
In other exciting news—random names have been drawn for our three amazing survey prizes:
Two VIP Clubhouse passes to the 2019 RBC Canadian Open (valued at $1,200)
Official TEAM RBC prize pack (valued at $1,000)
PGA of Canada Prize Pack – an RBC pin flag (signed by Brooke Henderson), a dozen TaylorMade Project (A) golf balls, a Nike hat & shoe bag, and a complimentary team entry into any 2019 (eligible) local qualifier.
Emails have been sent to the prize winners, so if you filled out the survey, please be sure to check your email (don't forget your "Junk" folder, just in case) for the notification. You can contact me directly and I will connect you with the right person to claim your prize.

We hope that you are all looking forward to 2019 and are happy with the changes that have been made to the RBC PGA Scramble presented by The Lincoln Motor Company. We look forward to seeing all of your familiar faces again this year, so gather your friends and get your teams registered on April 1st.
If you have any questions, please contact Brittany Mullin at brittany@pgaofcanada.com