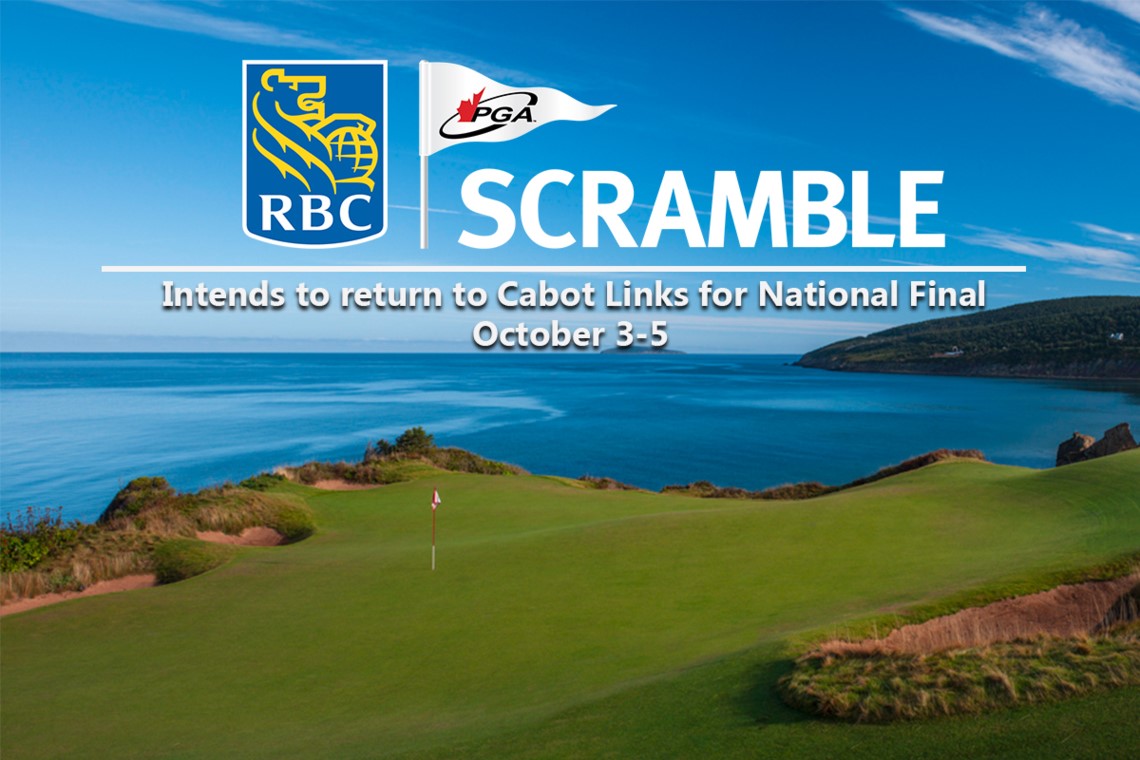 RBC PGA Scramble intends to return to Cabot Links for National Championship October 3-5
Now in its sixth year of operations, the RBC PGA Scramble is off to the most successful start in program history with over 160 local qualifiers taking place from coast-to-coast. Registrations are on pace for an all-time high as the 11 regional finals draw near. Recent changes made, such as many qualifiers sending teams off in eightsomes, have made a positive impact on the integrity of the program.
With that in mind, excitement is higher than ever for the 2021 RBC PGA Scramble National Championship. With continued positive developments in Canada's COVID-19 situation including the vaccine rollout and Cabot Links welcoming fully vaccinated Canadian golfers (those who have received two doses at least 14 days before arriving in Nova Scotia), it is our intention to return to Cabot Links this October and provide a trip-of-a-lifetime experience to qualifiers. All COVID-19 guidelines set by the federal and provincial governments will be abided by to ensure the safety of all participants. Working closely with government and health authorities, we plan to provide a formal update by August 11, confirming whether the National Final will proceed as planned.
"The goal of the RBC PGA Scramble has always been to offer participants the chance to win a bucket-list trip to one of Canada's most awe-inspiring golf facilities," said PGA of Canada CEO Kevin Thistle. "While the pandemic forced us to make a shift last year, we are optimistic that we will be able to safely return to Cabot Links this fall by following Covid protocols and guidelines set by the government."
So far, over 6,000 players have registered or already participated in local qualifiers. Based on the number of participants either one or two teams qualify for a regional final from each site. There is also a spot reserved at each regional final for an all-female team. From there, the winners of each regional final qualify for the National Championship scheduled from October 3-5, 2021 at Cabot Links in Cape Breton, Nova Scotia. More information on the National Final can be found here. To register your team for a local qualifier, click here.