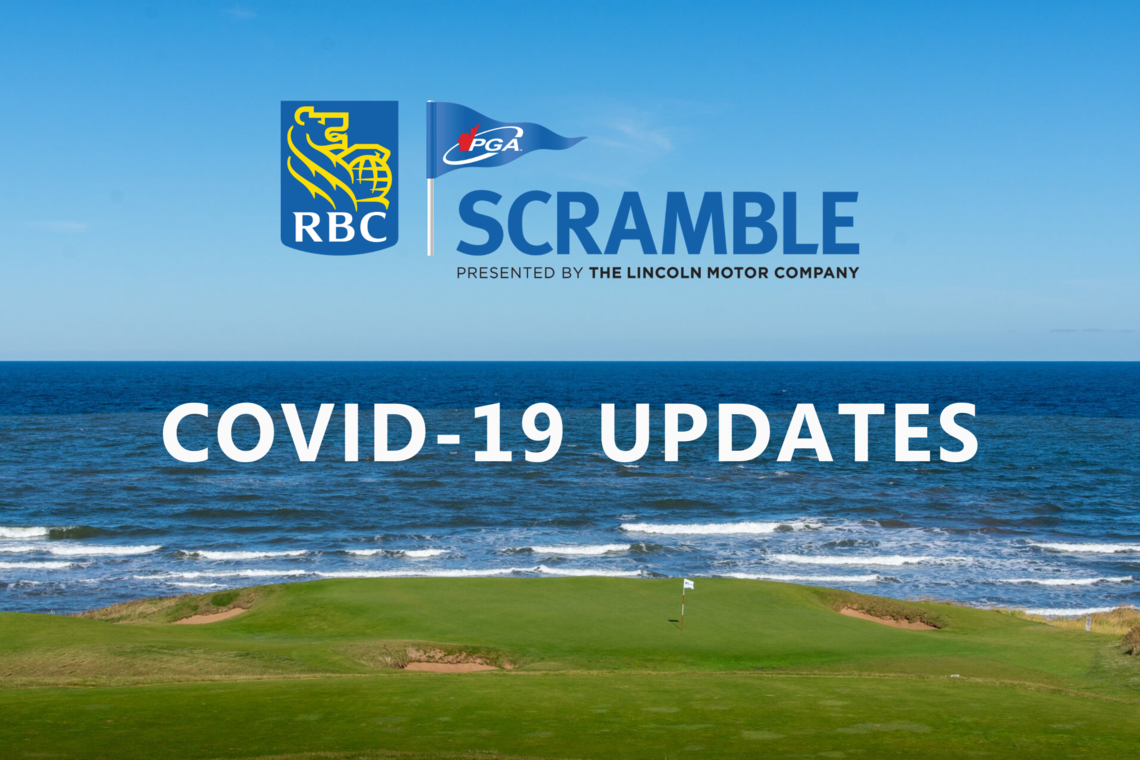 RBC PGA Scramble: COVID-19 Update
The RBC PGA Scramble presented by The Lincoln Motor has been carefully monitoring government health recommendations amid the growing concern of the COVID-19 outbreak.
Our foremost priority is ensuring the safety and well-being of members and participants.
We are working diligently with our partners, PGA of Canada professionals, and golf facilities across the country to develop a sensible plan, and we remain optimistic that the program will continue with a few minor adjustments to the overall schedule.
Please note the following changes:
COURSE REGISTRATION
Given the uncertainty courses are facing around opening, we have extended the course registration deadline to April 27.
Courses looking to register can do so here.
PLAYER REGISTRATION
Originally slated to open April 1, player registration has been postponed to May 1.
LOCAL QUALIFIERS
Local qualifiers will commence as of June 1.
Clubs scheduled to host local qualifying events in April and May have been contacted and asked to reschedule for later in the season.
Please visit www.rbcpgascramble.com/local-qualifiers/ to view the latest schedule of events.
REGIONAL FINALS
No changes at this time.
NATIONAL FINAL
No changes at this time.

---

For the past five years, the RBC PGA Scramble presented by The Lincoln Motor Company has proudly provided a platform for thousands of golfers from coast-to-coast to unite over a shared passion for the game.
We assure you that we remain committed to delivering another remarkable year of fun-filled golf events across Canada.
Our team will continue to follow COVID-19 developments and provide regular updates as necessary.
We wish you nothing but good health during these difficult times.
Questions? Please contact:
Brittany Mullin
Operations Manager, RBC PGA Scramble presented by The Lincoln Motor Company
E: brittany@pgaofcanada.com
T: 519-853-5450 ext. 222