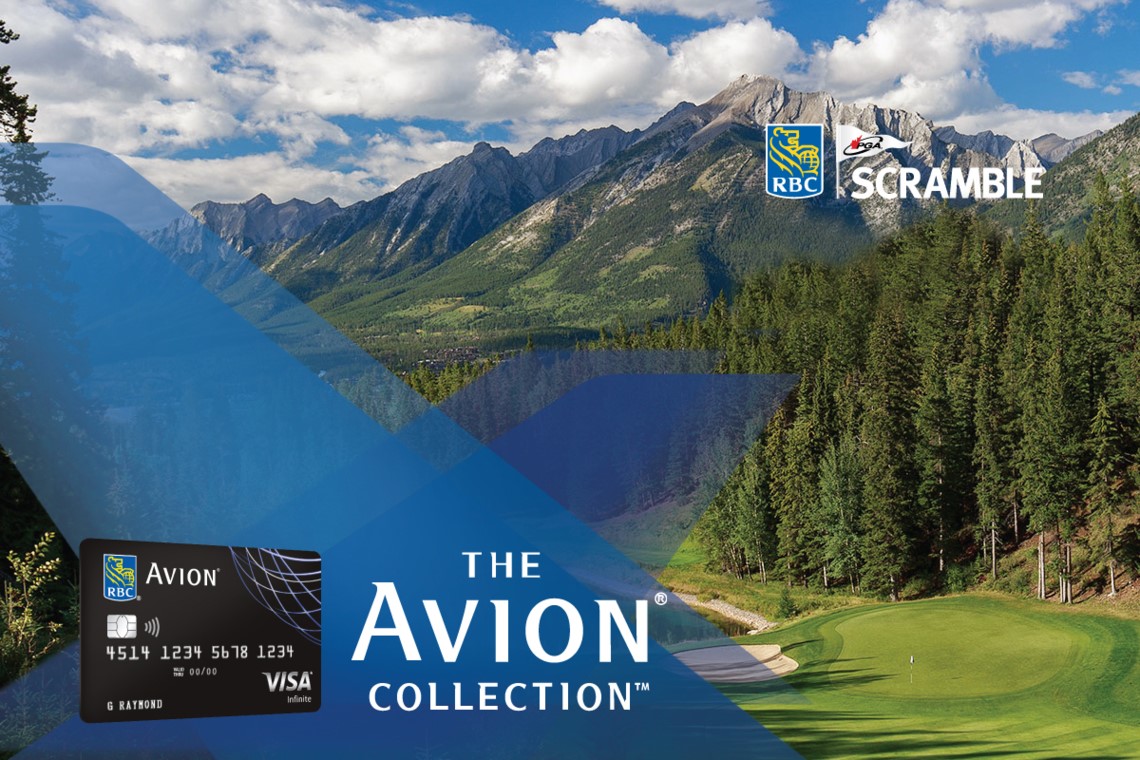 RBC Avion Visa, Official Credit Card of the RBC PGA Scramble, Offering Incredible Benefits for 2022 Participants
Avion to assume title sponsorship of Night Golf Shootout at National Final and offer Avioners 50% off registration fee
(ACTON, ON) – RBC Avion Visa, which became the official credit card of the RBC PGA Scramble in 2021, is giving Avioners even more incentive to sign up for Canada's largest team championship this year. In addition to offering Avioners 50% off the cost of their team registration fee, Avion will be providing supplementary plus-ups to players at Regional Finals throughout the country. This offering is part of The Avion Collection, an ever-expanding catalogue of exclusive experiences and offers –just for Avioners. "All of us at the PGA of Canada can't say enough great things about our partnership with RBC; together we've grown the RBC PGA Scramble into something incredibly special," said Kevin Thistle, PGA of Canada CEO. "The addition of Avion as the official credit card of the championship was a huge success and we can't wait for what is in store for this year." The 2021 RBC PGA Scramble National Championship featured the first ever Night Golf Shootout at The Nest at Cabot Cape Breton. Avion will assume title sponsorship of this once-in-a-lifetime opportunity to play under the lights and win incredible prizes. Avioners will have the added benefit of exclusive access to this experience before everyone else. RBC has been the title sponsor of the PGA Scramble since 2017, and 2021 saw the program's largest turnout in history with over 12,000 participants and 150 local qualifiers. With RBC and the PGA of Canada extending their partnership through the 2024 National Championship, additional investment from Avion is one of the many ways the organizations is looking to continue the growth of the program. "The partnership with the PGA of Canada has proven to be mutually beneficial, and also beneficial to the many Avioners who consider golf as their passion," said Alan Depencier, Chief Marketing Officer, Personal & Commercial Banking and Insurance, RBC. "RBC PGA Scramble is one of the many ways that we're delivering incremental value and exclusivity that our Avioners can continue to expect from The Avion Collection." Registration for the RBC PGA Scramble is now open, for more information, visit:
https://rbcpgascramble.com
. With more partner announcement coming soon that will provide even more value to participants, 2022 is anticipated to be the biggest year for the program yet.
About PGA of Canada—THE LIFEBLOOD OF THE GAME OF GOLF:
Established in 1911, the PGA of Canada is the second oldest and third largest professional golf association in the world. The PGA of Canada is a non-profit association comprised of nearly 3,600 golf professionals across the country. The association's mandate is to develop, promote and support its members in living a better life and earning a better living while growing participation, excellence and passion for the sport of golf. The association consists of the national office located in Acton, Ont., and nine Zone Offices across the country.