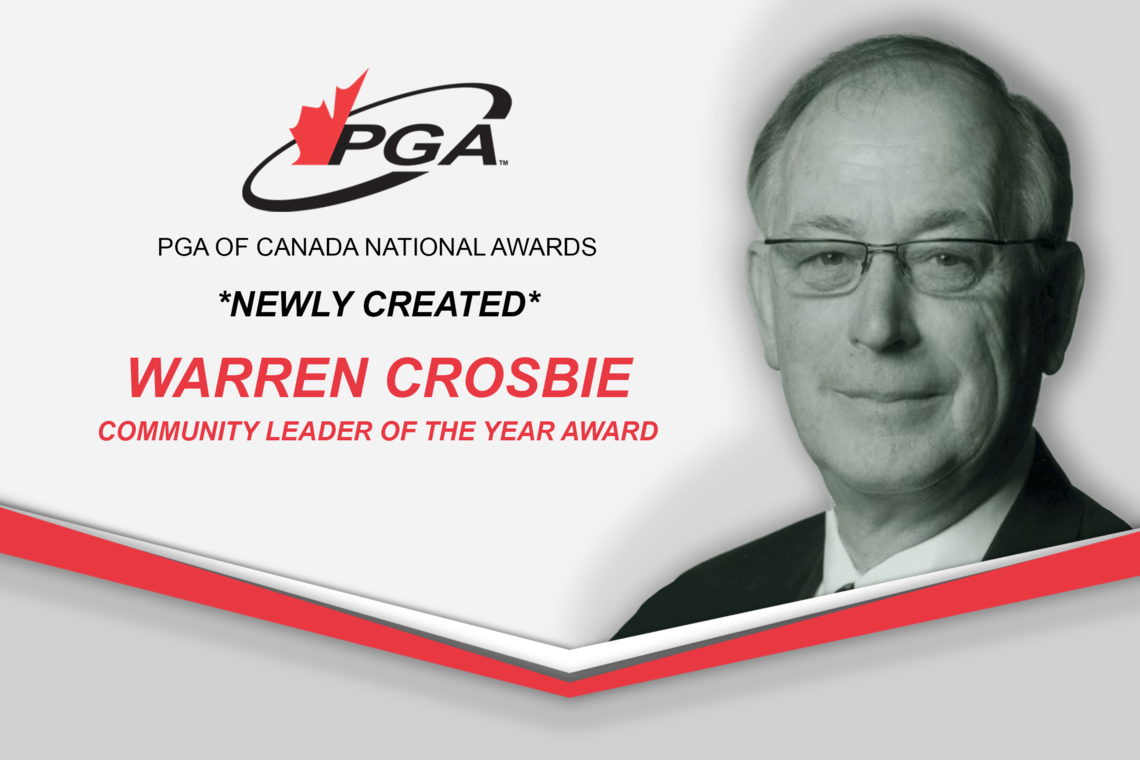 PGA of Canada Launches New National Award For Community Leadership
The PGA of Canada is pleased to announce the creation of the Warren Crosbie Community Leader of the Year Award.
The new national award, named after PGA of Canada Past President and current Life Member Warren Crosbie, will be presented annually to a member of the association who has demonstrated exceptional leadership qualities and gone above and beyond to make a meaningful and lasting impact within their community.
"If this year has taught us anything, it's the importance of lifting one another up," said Teejay Alderdice, the association's president. "PGA of Canada members have long been giving back to the people in their community and I am so pleased we now have a platform to formally recognize their efforts. Warren is revered for his selfless commitment to bettering those around him. It is a true honour to launch this award in his name."
Crosbie, a nearly 50-year member of the PGA of Canada, worked as head professional at Bayview Golf & Country Club for 33 years. Though currently retired, he remains actively involved in several association affairs and is widely regarded as a benevolent and visionary leader. He was inducted into the Ontario Golf Hall of Fame (Builder category) in 2018 in recognition of his outstanding contributions to the game.
"Anything I can do as an individual to make someone's life or job situation better, I'm more than willing to do it," said Crosbie. "This award speaks to the value of a PGA of Canada professional, and when I think about it, that is what is so special about having it in my name. I look forward to learning more about my fellow members and the great things they are doing to benefit their communities."
Nominations for the Warren Crosbie Community Leader of the Year Award are being accepted until November 6, 2020.
The inaugural recipient will be announced during the 2020 PGA of Canada National Awards Ceremony, the date of which has yet to be announced.
To learn more about the award and submit a nomination, CLICK HERE.