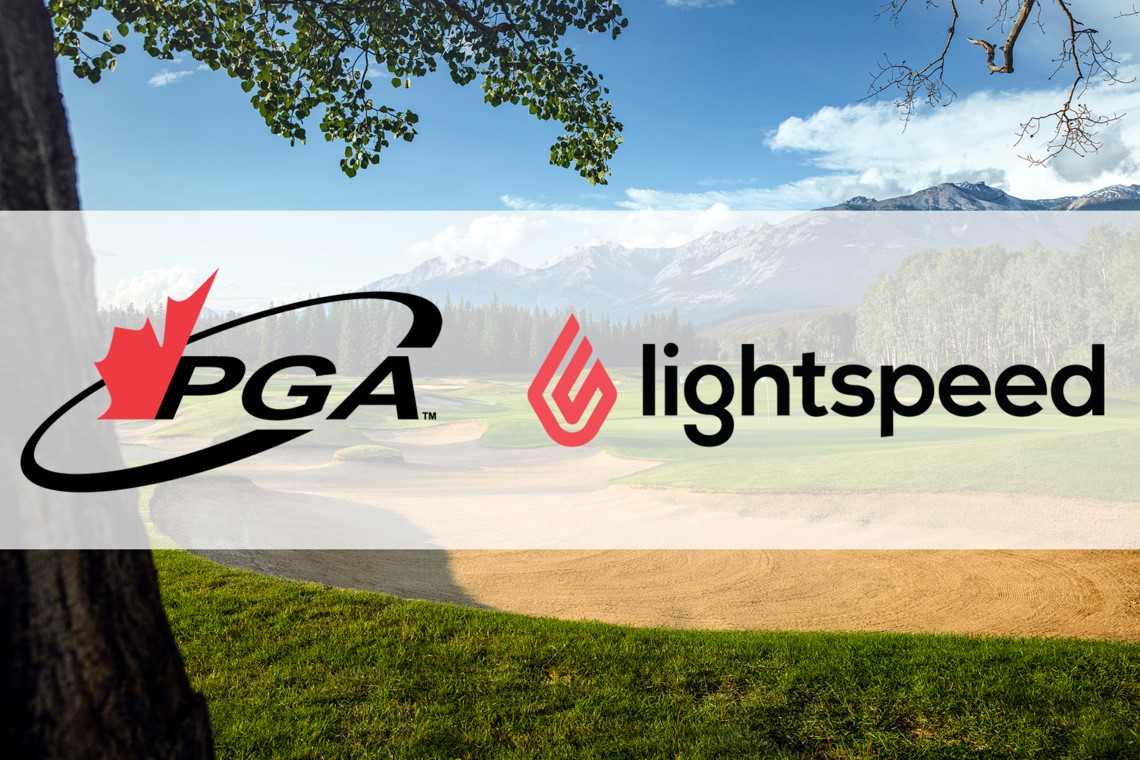 PGA of Canada Announces National Partnership with Lightspeed
(Acton, ON) - The PGA of Canada is pleased to announce a new two-year national partnership with Lightspeed, a leading provider of cloud-based, omnichannel commerce platforms tailored for the golf business.
The partnership sees Lightspeed align themselves with the world-class PGA National Education Program, become presenting sponsorship of the Tee Talks News monthly newsletter, the creation of custom-built podcast and webinar content for Tee Talks Education platform and naming rights to a special event at Tee Talks Live Conference in fall of 2021.
"We're thrilled to add Lightspeed as our newest national partner," said PGA of Canada CEO Kevin Thistle. "The team at Lightspeed has done a terrific job helping golf clubs streamline their business management tools and we are excited that more of our Members will have the opportunity to take advantage of the technology. We appreciate their support of the Association and our PGA Professionals."
Lightspeed is proud to be the technology partner of 1,000 golf operators around the globe, including more than 350 in Canada. Lightspeed specializes in retail, restaurant, e-commerce platforms and tee time management tools that enable business owners to manage their operations through cloud-based software. In 2020, Lightspeed golf operators outperformed their industry peers, growing year-over-year course occupancy rates 26%.
"Lightspeed is honoured to partner with the PGA of Canada and it's members," said David Hope, Director of Golf at Lightspeed. "We look forward to enabling PGA Professionals to maximize the potential of their golf operations by offering the latest in technology education."
Members can take advantage of a series of free webinars taking place over the coming weeks by clicking here.