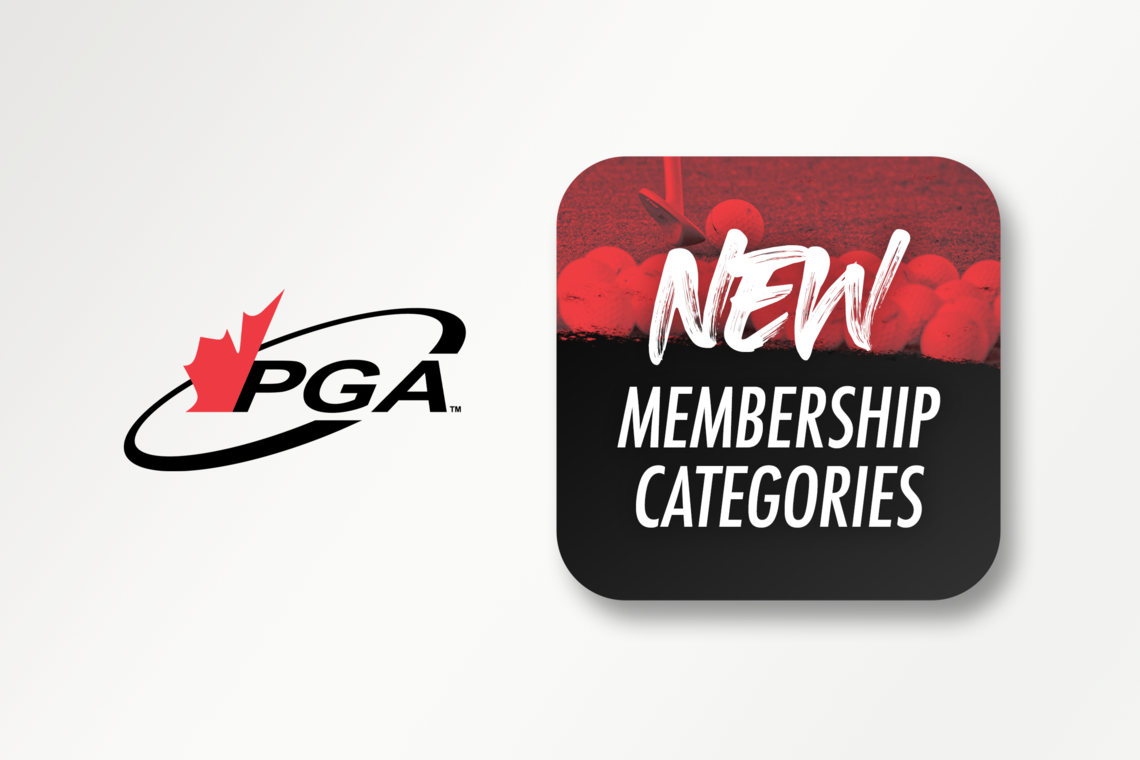 PGA of Canada adjusts Class "A" membership categories to align with golf industry employment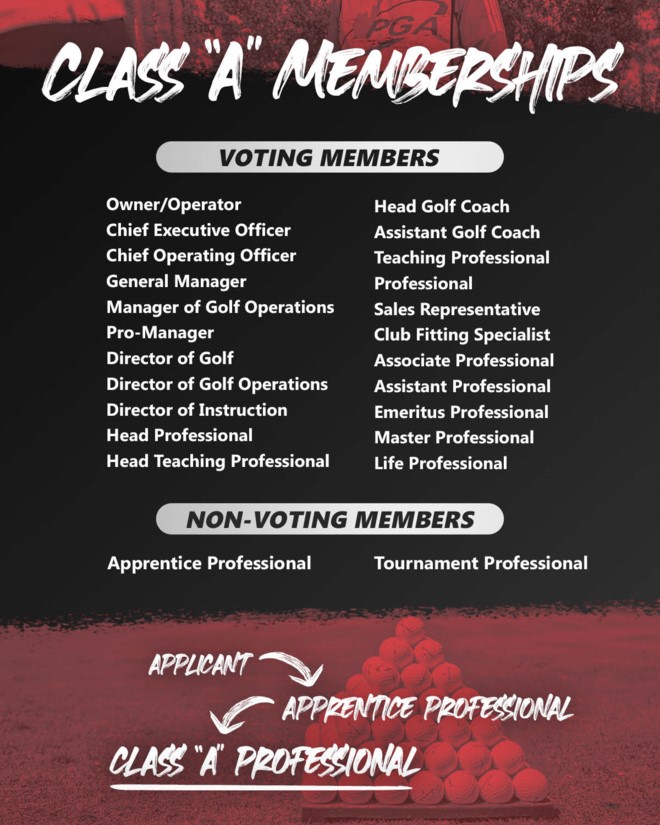 Depending on your current classification, you may be prompted this month to update your category and personal information
---
Through various membership surveys and industry research, our members have spoken, and we have listened. To better represent the roles of PGA of Canada professionals, we are modernizing our membership categories to continue serving the realities of our member's employment in the golf industry.

It was recently approved by the PGA of Canada's Board of Directors that the association's various membership categories are being modernized to better align with commonly accepted job titles in the industry.

"As the golf industry has evolved, so has the scope of work performed by PGA of Canada professionals," said PGA of Canada President Gord Percy. "Through conversations with members across Canada, analyzing results from various membership surveys, and task forces it was determined that our categories need to expand so that the employment of our members is recognized."

The goal is to build on the foundation the association has built and modernize the membership structure. Aligning job titles from the golf industry with the PGA of Canada's Membership Categories will lead to a more inclusive approach, allow members to better utilize the brand and provide the association with better data.

Prior to Wednesday, March 29, all Class "A" members in the following categories: Executive Professional, Head Professional, Head Teaching Professional, Professional, will be instructed to update their membership category via a pop-up on the website.

All members, including those listed above, will be prompted to update their demographic/personal/contact information.

To view more information regarding the new membership categories, click here.

Currently, if you do not fall under one of the above categories offered in the dropdown menu, but should, you can review all new membership categories and apply for a new membership type under 'category change' by uploading your job description on the PGA of Canada website here.

The National Office is responsible for making final decisions regarding membership category changes, with consultation with the zone office if required.

If you have any questions, please reach out to Managing Director of Membership and Support Services Darcy Kral at Darcy@PGAofCanada.com.