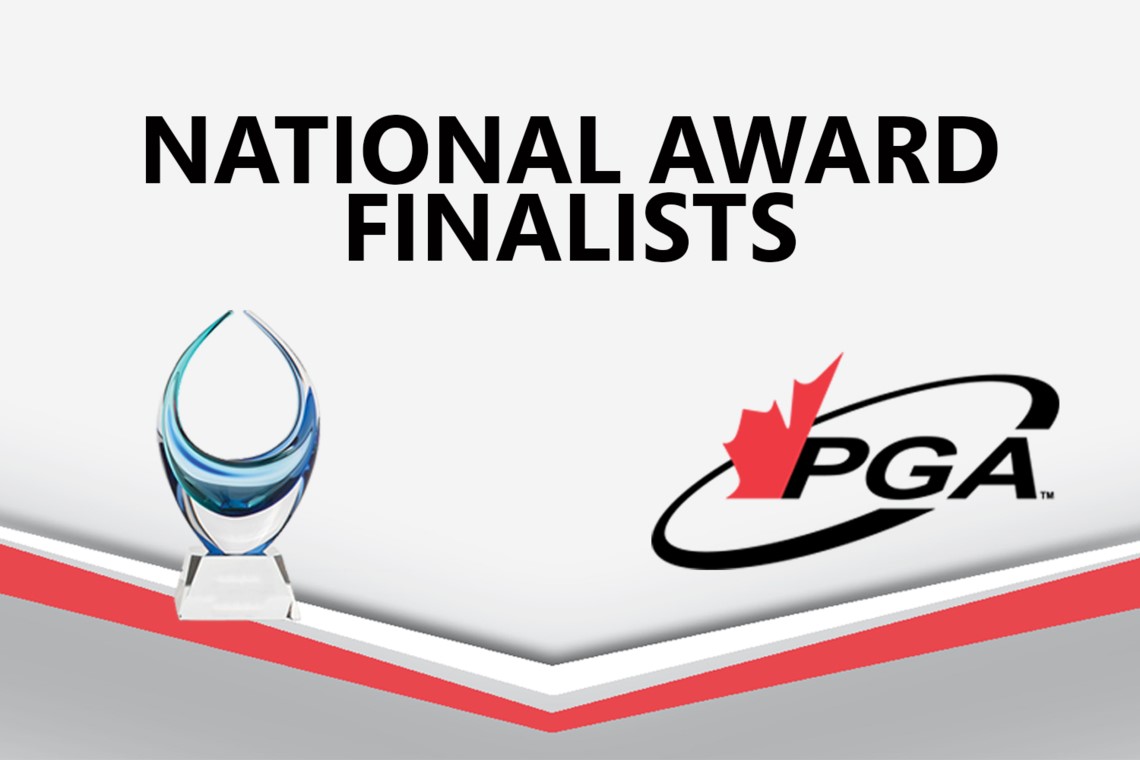 PGA of Canada 2019 National Awards Finalist
The PGA of Canada is proud to announce its 2019 National Award Finalists - click here. We are excited to unveil a brand new National Awards process celebrating our members. The PGA of Canada has over 3500 amazing members and highlighting your accomplishments, hard work, leadership, and vision are imperative to the golf landscape across Canada and the world. We have the best professionals, and you deserve to be recognized for your accomplishments.
"Such an amazing group of finalists! The PGA of Canada has truly incredible members, and without everything you do for your clubs, communities, and Zones, we wouldn't be who we are today. We want to thank you for moving our great game forward and representing the PGA of Canada with the utmost class." said PGA of Canada CEO Kevin Thistle

Our judges evaluate all applications from our finalists and will determine the winner in each of the awards.

On December 12th at noon EST, the PGA of Canada will live stream the announcement of our 2019 National Award winners on Facebook. Streaming the awards live will allow members, clubs, families, media, and the general public to tune in to watch the announcement of our National Awards winners. In January, the award winners will be honored at the PGA of Canada Night celebrations in Orlando, Florida, as part of the PGA Merchandise Show."