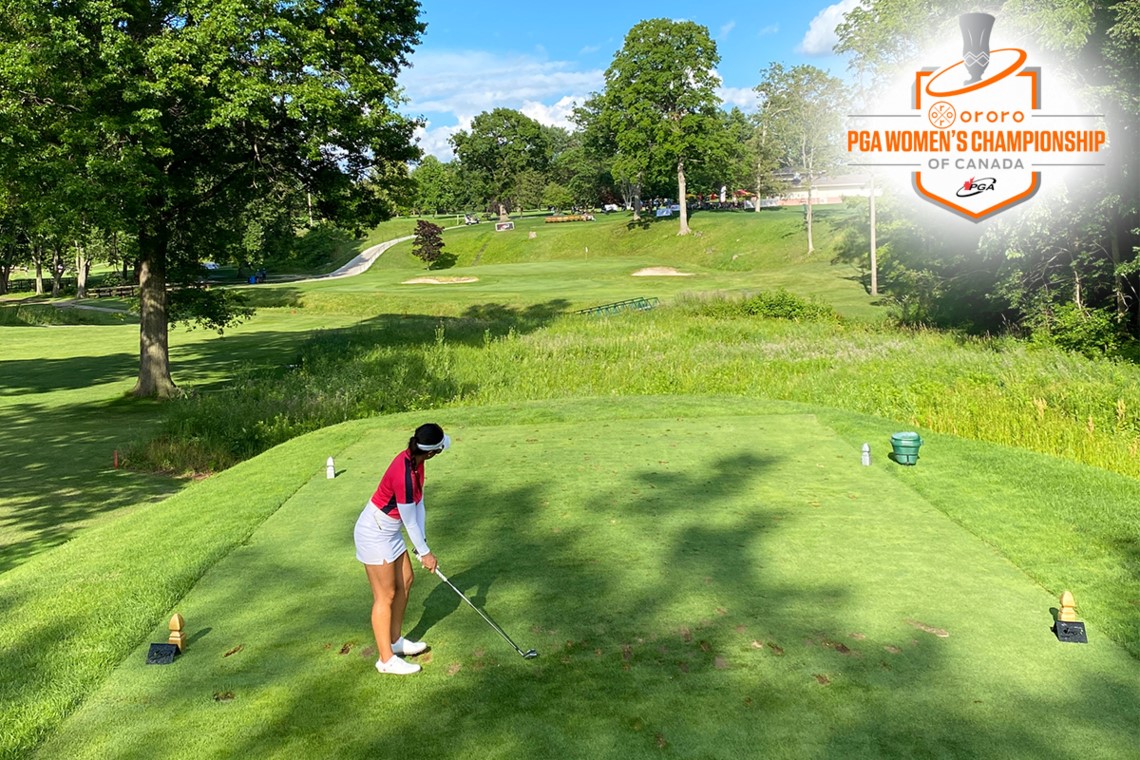 ORORO PGA Women's Championship of Canada set for Kingsville Golf & Country Club
Quick Facts:
First-Place: $7000
First-Place PGA of Canada professional: $1,000
Field Size: 43 players
Course Details: Par 72/6174 yards
2022 ORORO PGA Women's Champion: Sarah Eve-Rheaume
Format: 36-hole individual stroke play
Schedule of Events, Pairings and Full Purse Breakdown
The PGA of Canada is thrilled to head to Kingsville, Ontario for the 2023 ORORO PGA Women's Championship of Canada, hosted at Kingsville Golf & Country Club this week.
The winner of the event is set to win $7,000 along with an exemption into the 2023 CPKC Women's Open.
$1000 will also be awarded to the low PGA of Canada professional.
The intrigue of the event at Kingsville Golf & Country Club can't be understated, as the course features six par 3s, six par 4s and six par 5. All six par 5s present scoring opportunities, while the course's protection comes from sloping greens and a few tight fairways.
Kicking off the event with a Pro-Am on Monday afternoon, three-time champion Alena Sharp got her week off to a nice start, firing -1 and making birdie on a playoff hole against Sadie Dewinton-Davies and Casey MacNeil to take home $1000.
While Sharp may have the most pedigree in the field, this year's event features multiple collegiate players, Epson Tour players, as well as PGA of Canada professionals who have won, or had great finishes at this event, in the past.
"The PGA of Canada is incredibly excited to head to Kingsville to conduct one of the most sought-after Championships in Canada, featuring the top professional and amateur women in the country," said PGA of Canada Championship Manager Matt Mueller. "In addition to offering a great purse thanks to tournament title-sponsor ORORO Heated Apparel, the opportunity for our champion to play amongst the best in the world at the CP Women's Open will make for an intriguing tournament."
Past champions of the ORORO PGA Women's Championship of Canada include Brittany Marchand, Brooke Henderson, Alena Sharp, Nancy Harvey and Cathy Sherk.
Each day, one hole will be deemed the NoSweat Hardest Hole of the Day. The player that makes the lowest score on the hole will be given $150, each round, thanks to our friends at NoSweat.
The first round kicks off at 7:30 AM on Tuesday morning.
About ORORO Heated Apparel
Hailing from the Midwest, we understand that the cold can interfere with your full enjoyment of life! That's the reason why, in 2015, we created ORORO Heated Apparel. ORORO's current product line includes heated jackets, vests, hoodies, gloves, mittens and socks. With over 500,000 happy customers, ORORO is on the cutting edge of technology, helping you enjoy life in cold climates. For more information, please visit www.ororowear.com.