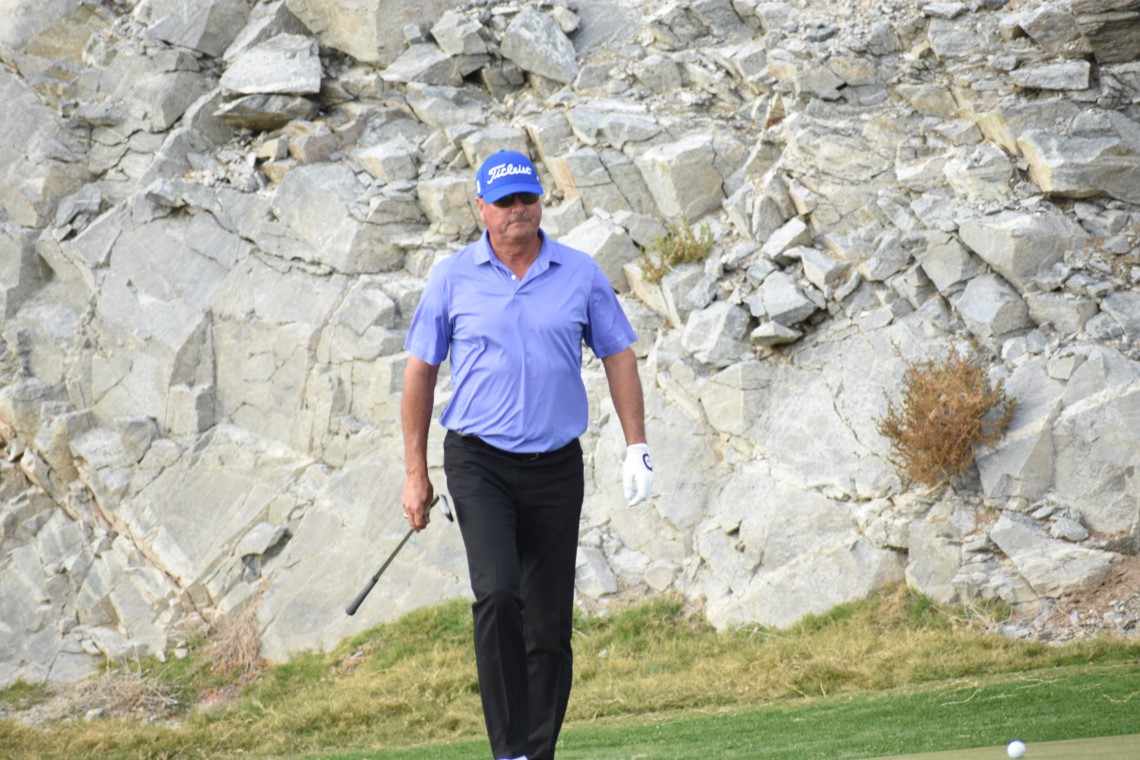 John Cochrane looks for second PGA Head Professional Championship of Canada presented by Callaway Golf win after opening 65
Carding eight birdies on Tuesday at the PGA Head Professional Championship of Canada presented by Callaway Golf and supported by G&G Brands, 2017's champion, John Cochrane, takes a one-stroke lead into the second round over Fairview Mountain Head Professional Robert Tadey and Sirocco Golf Club Head Professional Craig Gibson.
The full leaderboard can be seen here.
After a brief downpour over the weekend, Verrado Golf Club, located just outside of Phoenix, Arizona, was susceptible to low scores among those who managed to keep the ball on the winding desert-lined fairways.
Cochrane, who's 2017 win came at TPC Eagle Trace in Florida, was consistent throughout the entirety of his round, carding four birdies on both the front and back nines to shoot 65.
"The golf course is in great shape and the greens are rolling true, so if you hit your line, you're going to make your putt," said Cochrane, who operates his own golf school in Ontario. "The number one thing is you have to keep your driver in play, and I kept mine in play all the way through, which was the key to setting up the next shot."
Besides one long putt and a chip-in from 30 feet, Cochrane's birdies all came from within 16 feet of the cup.
"There are so many great players here, anybody tomorrow can go and shoot another 67 and I just have to stay steady," said Cochrane. "I had the comradery of some great guys today, and they played pretty well, which helps a lot. Being at a course like this is so enjoyable, I love this course."
Players raved about both the tee gifts from Callaway Golf that they received at check-in, as well as the gift received after the Tuesday's round from G&G Brands, a special edition PGA of Canada straw hat.
"The partnership are great, it allows us to take part in these events, which we really enjoy," said Belvedere Golf Club Head Professional Jamie Moran, who shot two-under. "Without the support of great brands like Callaway Golf, G&G Brands and Golf Away Tours, we'd be at home shovelling our driveways."
Thanks in large part to the play of Tadey, who is also tied for low club professional honours with Gibson, the British Columbia InterZone team, consisting of Mark Kitts, Wes Doka and Nathan Grieve lead the InterZone championship by four over Alberta and Ontario.
Second round tee times will begin at 8:00 AM local time on Wednesday.