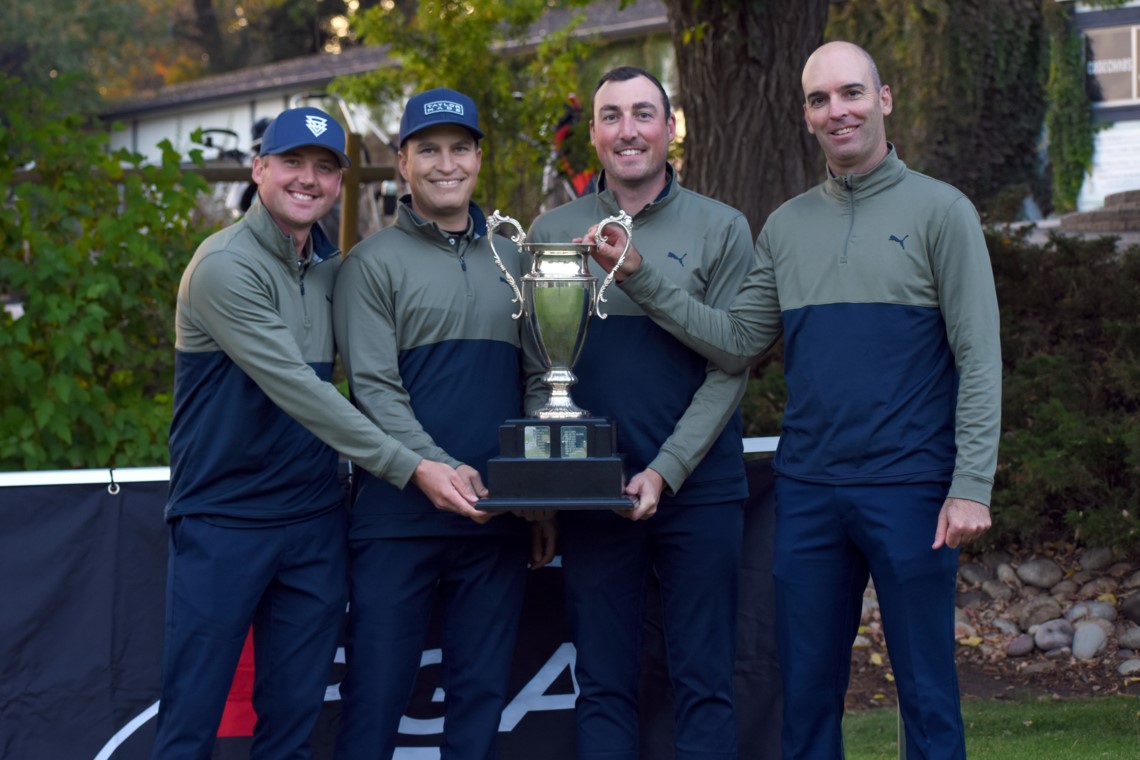 Heffernan and Sheman pull ahead at PGA Assistants' Championship of Canada presented by Callaway Golf
For the second-straight day, Wes Heffernan fired a 5-under 66 at The Ranch Golf & Country Club in Edmonton, AB and holds a one-stroke advantage over David Li Sheman heading into the final round of the PGA Assistants' Championship of Canada presented by Callaway Golf.
"I played much more solid today," said Heffernan, who looks for another title to go along with his win at the event in 2019. "I hit more of my lines and had to do far less scrambling. It was bogey free, so didn't get in too much trouble until 18 when I messed up a chip shot but managed to get up and down because it's a drivable par 4."
Heffernan's strong play also led the Alberta InterZone team to their third-consecutive title at the event. Team members Heffernan, Mitchell Fox, David MacComb and Michael Harrison finished the 36-hole team event one-stroke ahead of Ontario.
"Everyone on our team played pretty well today, so to be able to take that title is great," Heffernan said.
With the wind down, the course was much more scorable on Wednesday compared to Tuesday; with Devon Schade firing a tournament-low score of 64, including six birdies and an eagle, to sit three back in a tie for third.
Meanwhile, David Li Sheman continued his strong play, matching Heffernan's 66.
"I haven't played spectacular, but I kept the ball in play and took advantage of the easier holes and par 5s and made some putts here and there, so I did enough to be in contention," said Sheman.
"I think I have an interesting perspective right now," he added. "I haven't played a lot outside of tournaments because I have a 5-month-old daughter at home, so I can practice but I haven't been able to play a lot, but I'm playing free. I'm going to go home and my daughter will not care how I did in this tournament, so it takes some pressure off."
The 18th hole was the NoSweat Hardest Hole of the Day. Players who made birdie on the hole were put into a draw for $150. Thanks to his birdie, Keith Martin earned the bonus courtesy of NoSweat.
The final round gets underway on Thursday at 8 AM MT, with the final group teeing off at 11:30 AM MT.