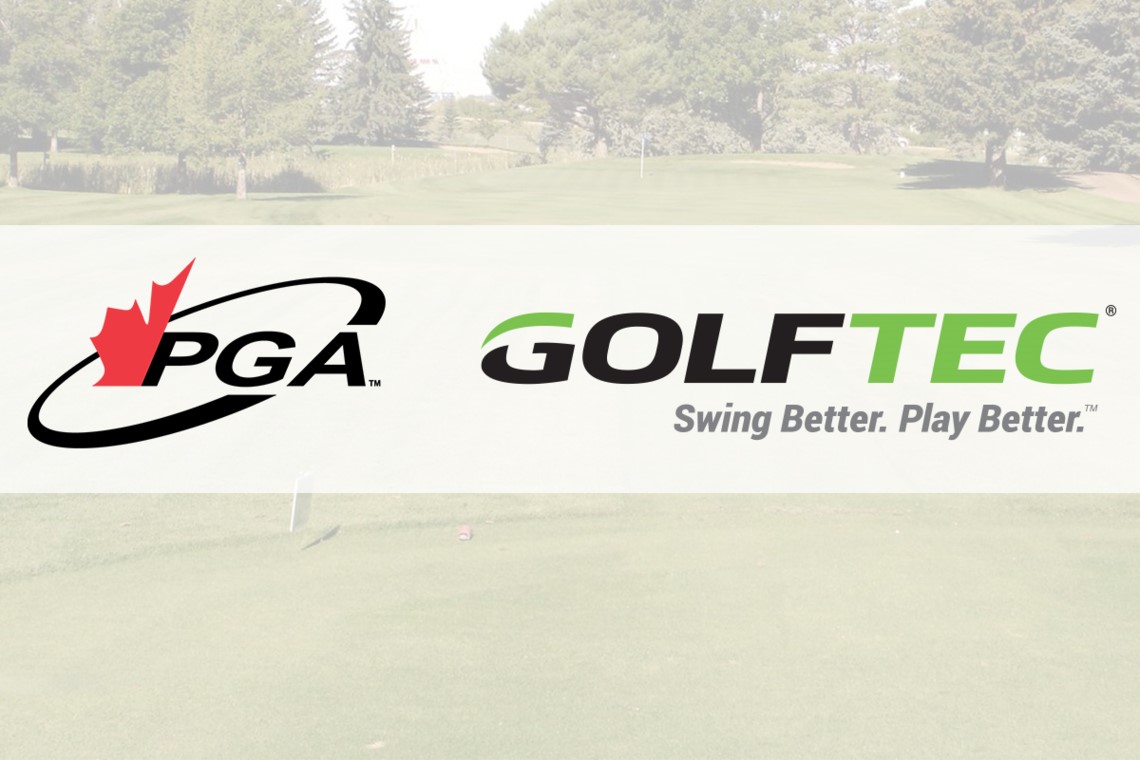 GOLFTEC becomes presenting sponsor of PGA Senior's Championship of Canada
Golf Instruction and Club Fitting Company to support August 23-26 event at Connaught Golf Club in Medicine Hat, AB
(Acton, ON) – The PGA of Canada is pleased to announce that GOLFTEC has committed to being the presenting sponsor of the PGA Senior's Championship of Canada for the next two years.
The national event comprised of the top senior professional players in the country is set for August 23-26, 2022, at Connaught Golf Club in Medicine Hat, AB.
GOLFTEC, which was originally founded by a PGA Professional in 1995, is one of the largest employers of PGA of Canada professionals in the country with golf professionals working at 220 facilities around the world including 22 in Canada.
"All of us at the PGA of Canada couldn't be more excited to welcome GOLFTEC as presenting sponsor of this historic championship," said PGA of Canada President Teejay Alderdice. "GOLFTEC has always been a huge believer and advocate for our PGA of Canada professionals. As one of the largest employers in the country, we look forward to working alongside GOLFTEC to provide more opportunities for our members as their growth continues in Canada."
In addition to their support of the PGA Senior's Championship of Canada, GOLFTEC is also committed to helping the next generation of PGA of Canada professionals by providing free coaching and training. Through their Pass the PAT program, GOLFTEC will help give aspiring pros the skills needed to pass the PGA Playing Ability Test (PAT).
"As one of the top employers of PGA of Canada professionals in Canada, this partnership is a natural fit for us at GOLFTEC," said Dean Larsen, GOLFTEC Canada's Chief Operating Officer and Vice President. "With the demand for lessons throughout the country growing exponentially, we encourage PGA of Canada professionals to consider the benefits of a rewarding year-round career, offering work life balance, by coaching in or managing a local GOLFTEC facility.
"We look forward to sharing the benefits and success stories from the 70 plus PGA of Canada Members currently working with us," continued Larsen.
Medicine Hat's Connaught Golf Club, which is located about 3-hours southeast of Calgary, is a par-72 that tips out at 6632 yards. The 2021 PGA Senior's Championship of Canada, which was held in conjunction with the BetRegal PGA Championship of Canada, was won by Dennis Hendershott after he fired a final-round 64 to win by one stroke over Danny King.
The full tournament schedule for 2022 will be released in the next week.
About GOLFTEC
Since 1995, GOLFTEC's mission has remained the same—to help people play better golf. The GOLFTEC experience is designed for golfers of all ages and abilities to work with an expert Coach to build a game improvement plan customized to their specific needs and goals. GOLFTEC's cutting edge training systems, including new OptiMotion, gives our Students and Coaches instant data-driven feedback. With millions of lessons given and more than 220 locations across the world, GOLFTEC is a perfect fit for PGA Members wanting to showcase their coaching skills and love of our great game.