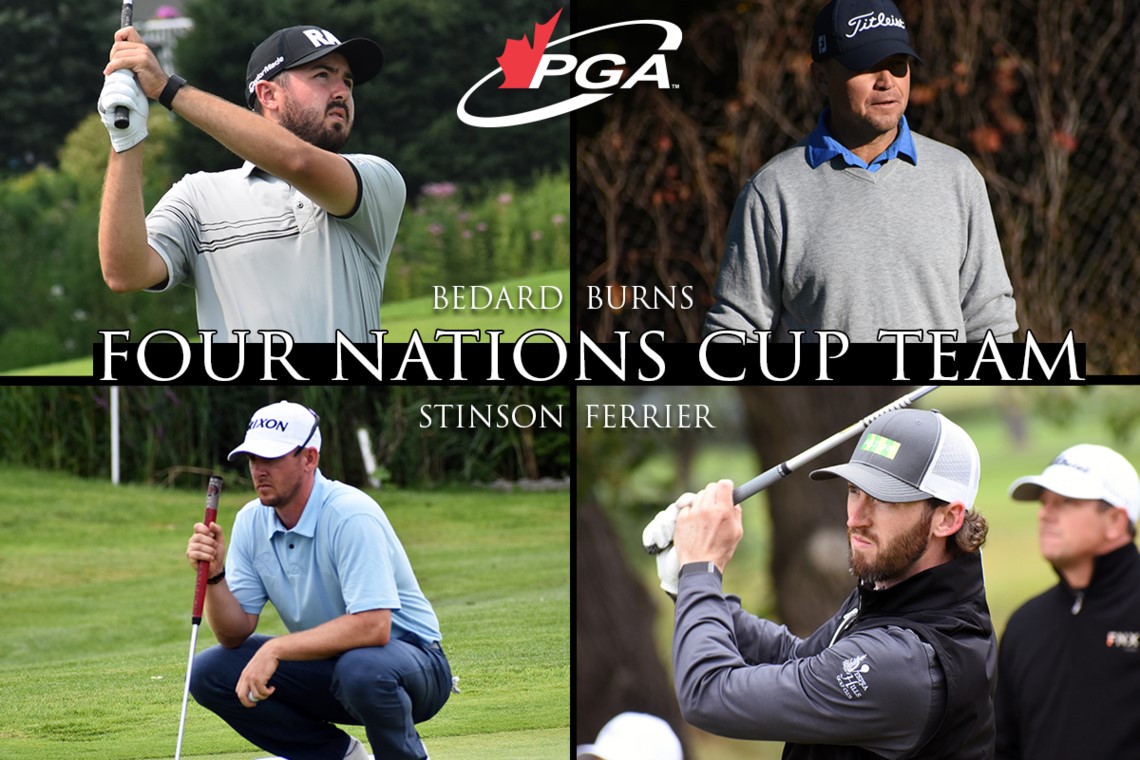 Four PGA of Canada Professionals Set for Four Nations Cup in South Africa
Pierre-Alexandre Bédard, Gordon Burns, Branson Ferrier, and Kevin Stinson to represent PGA of Canada professionals at Kyalami Country Club
The PGA of Canada is set to take on teams from the PGA of South Africa, PGA of Australia and PGA of New Zealand from August 31-September 4 in the inaugural Four Nations Cup.
The team from the PGA of Canada was chosen based off the PGA of Canada Points Rankings and ability to attend.
"The team is so excited to be competing this week in South Africa," said PGA of Canada Championships Manager Matt Mueller, who is joining the team in Johannesburg. "It isn't often that players get to compete in a team-based format, so for some of our top players to have the opportunity to represent our country and the PGA of Canada will be a phenomenal experience."
Each player from the PGA of Canada has proven tournament acumen. PA Bedard won the BetRegal PGA Championship of Canada in 2018, while Gord Burns claimed the PGA Head Professional Championship of Canada presented by Callaway by seven shots in 2019.
Branson Ferrier put together an impressive week of golf last year at The Winston to claim the 2021 PGA Assistants' Championship of Canada presented by Callaway, while Kevin Stinson finished the event as the runner up. Stinson was also the runner up to Riley Fleming at the 2021 BetRegal PGA Championship of Canada, and won the BC Championship in 2018.
The Four Nations Cup will be played over five rounds, with three to be played as fourball matches and two as singles matches.
One point will be awarded per victory with all halved matches earning half a point. A total of 60 points are available across all the teams with a maximum of 30 points to be won by an individual team.
Australia is scheduled to host the next Four Nations Cup followed by Canada, and New Zealand.