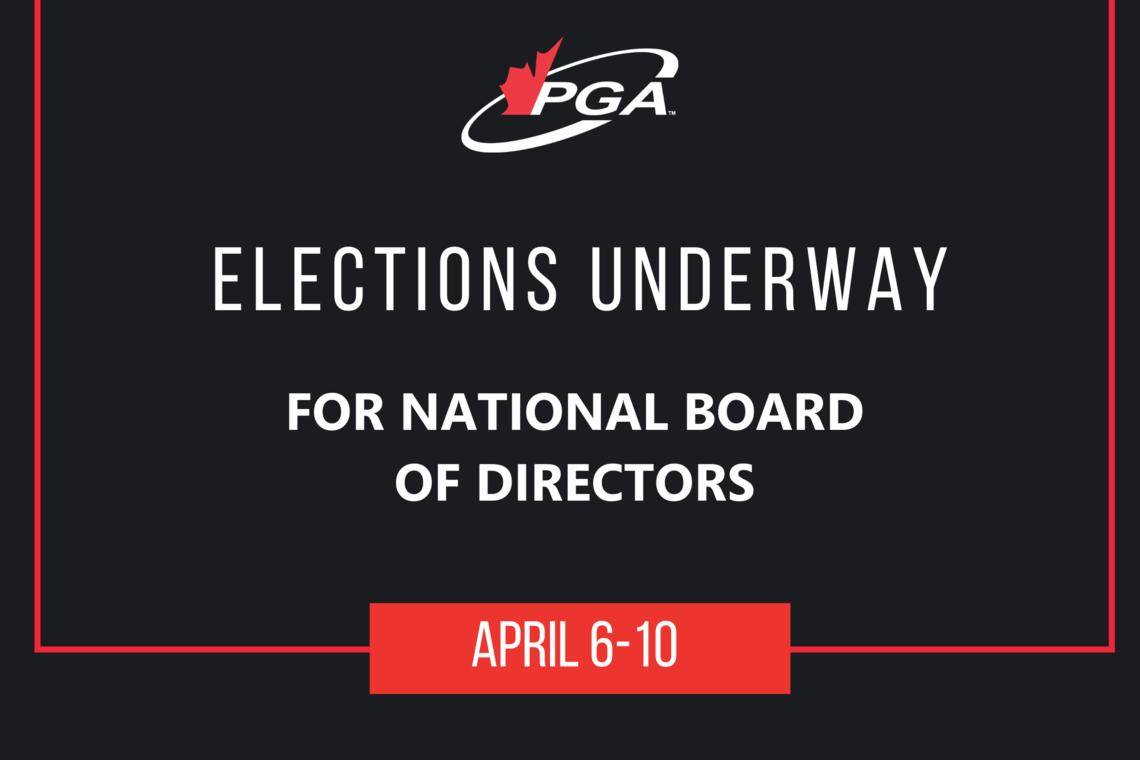 Elections Underway For National Board of Directors
Starting Monday, April 6, the PGA of Canada will be conducting elections in the B.C. and Atlantic Zones to fill two 3-year positions on the National Board of Directors.
We are pleased to share that, by way of acclamation, Jeff Chambers is the official nominee from the Saskatchewan Zone to become a Director on the National Board, which will be voted on during the AGM in May.
Please find candidate information for B.C. and ATL below:
British Columbia:
Scott Kolb, Executive Professional, Victoria Golf Club (current National Director)​​​​​​
Dean Kuntz, Class "A" Professional, Vancouver Golf Club
Atlantic:
Blehr MacKinley, Class "A" Professional, Oakfield Country Club Limited
Miles Mortensen, Head Professional, The Links at Brunello
Gordon Smith, Executive Professional, Ashburn Golf Club
Voting Information
Class "A" members from the British Columbia and Atlantic Zones are eligible to vote for each of their respective candidates online at www.pgaofcanada.com between Monday, April 6 and Friday, April 10. Please note: a "pop-up" voting window should appear when you log in to the website. You may need to log out and then log back in for the window to appear.
The elections will conclude on Friday, April 10 @ 5:00 p.m. ET.
An independent scrutineer will review the votes, at which point the official nominees will be announced to all members.
If you have any questions regarding the election process, please contact Darcy Kral, Managing Director of Membership & Support Services.